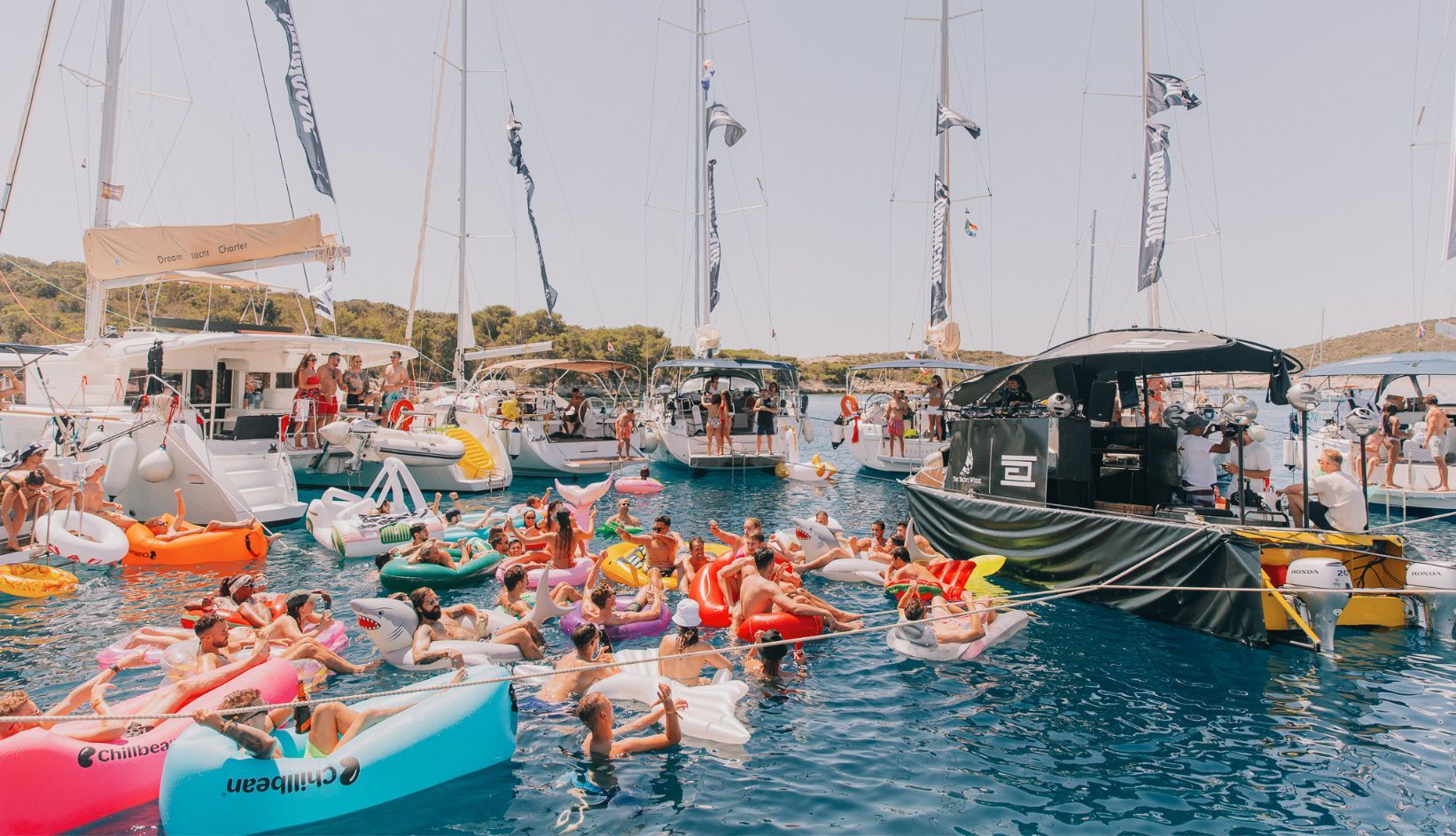 Win The Best Gig Ever with The Yacht Week
The Yacht Week is offering up-and-coming DJs a chance to win 'the best gig ever', living on a luxury yacht for seven days, sailing around the stunning islands of Croatia.
As resident DJs on the original 'floating festival', two winners will DJ in clubs, beach bars, a historic fort, and even out at sea in a floating DJ booth where the likes of Claptone, Jamie Jones, and Adam Beyer have graced the decks. The Yacht Week last summer also saw high-calibre DJ sets from Joris Voorn, Lee Foss, Lilly Palmer, Bart Skils, Juliet Fox, Richy Ahmed, Manda Moor, Mason Maynard, Layton Giordani and others.
The competition winners will perform to an international flotilla of like-minded people gathered to enjoy seven days in paradise. Flights (from within Europe), food and accommodation are all covered, and if the winners make an impression they could become regular fixtures on The Yacht Week resident DJ lineups across the world, including gigs in Croatia, Greece, British Virgin Islands, Tahiti, and more.
Dutch house DJ, Toph won the debut competition last year and said of his experience,
"For me, The Yacht Week was the sickest opportunity to show my mixing skills at the most insane parties and to the most amazing crowds. Winning the resident DJ competition brought me so much closer to my big goals as a DJ and I created memories I never want to let go. My recommendation? If you're the new kid on the block and have something unique as a DJ, start creating that mix, take your shot at this competition, and you could become that big artist nobody wants to miss."
Alongside the incredible week as resident DJs, the two competition winners will also receive a pair of Pioneer HDJ-X7 headphones courtesy of Pioneer DJ as well as a DIGI headphones bag and a Slingbag courtesy of leading DJ luggage brand, UDG. All they will need is a USB full of tunes and they will have everything they need to embark on the DJ trip-of-a-lifetime.
DJs from any country can enter – entrants just need to answer some questions about themselves and upload a 60-minute mix. The judges will interview their shortlist and two DJs will win a gig like no other this summer.
Submissions close on 3rd March with the winners announced late March. All entry details and T & Cs can be found at https://linktr.ee/theyachtweek (DJ Competition Application).
Good luck!