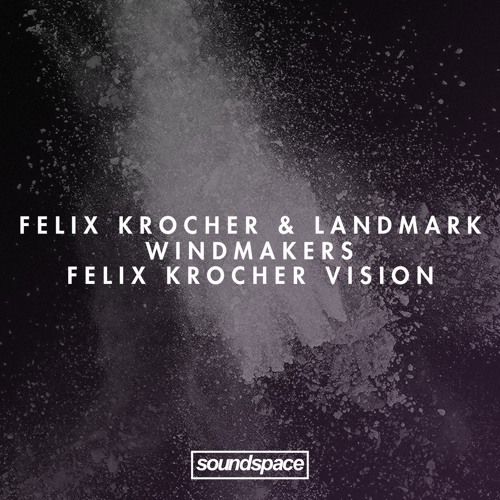 Felix Krocher & Landmark - Windmakers
Fresh off the back of his last release, a remix of Spektre's 'Sweat Betty', Felix Kröcher is back, this time with fellow techno aficionado Landmark – armed with their fantastic new collaboration 'Windmakers'. The duo have both put their unique spin on the track, resulting in a 'Felix Kröcher Vision', focused on synth melodies, and a 'Landmark Vision', which exaggerates the percussive elements of the track. Both tracks are out now and available to purchase via Uto Karem's label Agile Recordings at all digital retailers.
Felix's assured vision of 'Windmakers' laces melodic synths over a pulsating bass-line and sub bass groove. Undeniable energy surges through the track as Felix's trademark use of percussion shines through. The end result is a huge techno roller that is sure to stamp its mark on the underground scene. Landmark's version is a definitively darker edit than Felix's, a dynamic piece combining harder synths and percussion atop the relentless low-end featured in both interpretations.
Felix has had a busy release schedule, recently releasing a thumping remix of Spektre's track 'Sweaty Betty'. Another brilliant edit from the German techno icon, Felix's remix is bass orientated and infused with subtle percussive elements and stabbing synths that are sure to please any techno lover.
With a host of releases under his belt from this year alone, it is clear that Felix Kröcher means business for 2016. Continuing to broaden his ever-growing worldwide fan base through his stellar productions, performances, and his weekly radio show that has established him as a sure tastemaker in the techno genre, Felix's newest addition 'Windmakers' is sure to only fuel the fire.