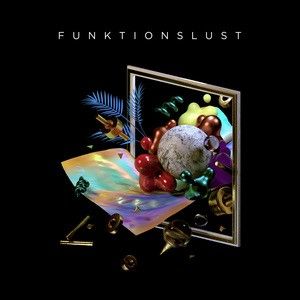 Funktionslust - Window
Ahead of the release of their brand new EP 'Window' out 4th December, Funktionslust via Dummy Magazine are streaming 'Window' in its entirety. You can pick up hints of all sorts of diverse sounds in Funktionslust's music, from technoid rhythms to glacial coldwave-esque atmospheres, but they bring these styles into a hyper-modern sound world that is distinctly their own. 'Window' is the duos tightest, tensest most compulsively listenable offering to date.
Funktionslust formed in London, when Sage Redman and Joe Gillick met in their first year of university, bonding immediately over their love of idiosyncratic pop (St. Vincent, Owen Pallet, Tune-Yards, Cocteau Twins etc.) Originally, Sage grew up in Seattle – her parents were "super unmusical", but her uncle had connections to the grunge scene. Joe, on the other hand, grew up in London, where he was exposed to the music of grime crews like Ruff Sqwad and Roll Deep.
'Window' is about a disconnection from oneself inside, (inside as in indoors, and inside as in one's self) and from others outside. It explores the dichotomy and beauty of disconnection vs. connection with partners and friends and the parallels between what one thinks of themselves and what one perceives others to think. Every aspect of each song is created with one synthesizer, acting as a temple for all their ideas. Each idea, each strand of inspiration, bounces off the walls of this 'temple', and emerges as one nuanced, unmediated and tangible sonic construction.

Funktionslust are classicists, writing traditional melodic pop songs, but there's an experimental bend to their production informed by artists like Four Tet, Mumdance, and Oneohtrix Point Never.