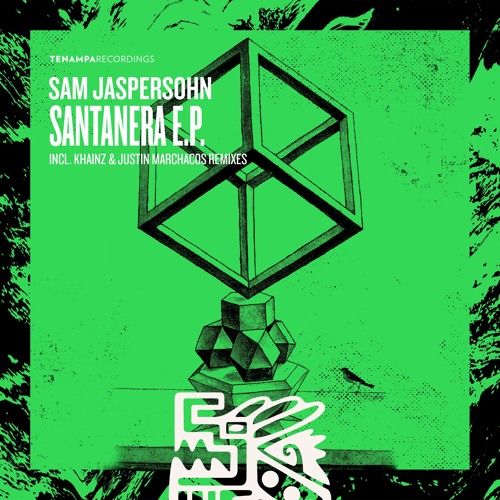 Sam Jaspersohn - Winnow (Khainz Remix)
The latest release from Tenampa Recordings sees Khainz step up on the remix duty for Sam Jaspersohn's 'Winnow'. The remix continues the energy of the cool percussions and the raspy lead melody from the original mix, however Khainz dives us into deeper territory taking those same elements and adding harder, punchier kicks, a driving bassline and snappy claps to create a high octane fuelled track, which will not fail to bring punters onto the dancefloor and raise their pulses.
Swiss DJ and producer Khainz has once again shown his cutting edge innovative production skills on this track. He found a passion for Electronic music growing up in the 90s, and in 1999 began to write and produce his own music. Fast forward through the years he has had numerous singles on labels such as 303Lovers, Kontor Records and KATERMUKKE just to name a few! He has managed to bag himself a remix on this 'Santanera EP' by Sam Jaspersohn and he has created an impressive remix to say the least! Stay tuned for more original tracks and remixes from Khainz!
Available on Beatport
https://www.beatport.com/track/winnow-khainz-remix/9704016
Khainz Online
https://www.facebook.com/khainzmusic
https://twitter.com/Khainz
https://www.beatport.com/artist/khainz/36604
https://soundcloud.com/khainz
https://www.youtube.com/freakulizer1