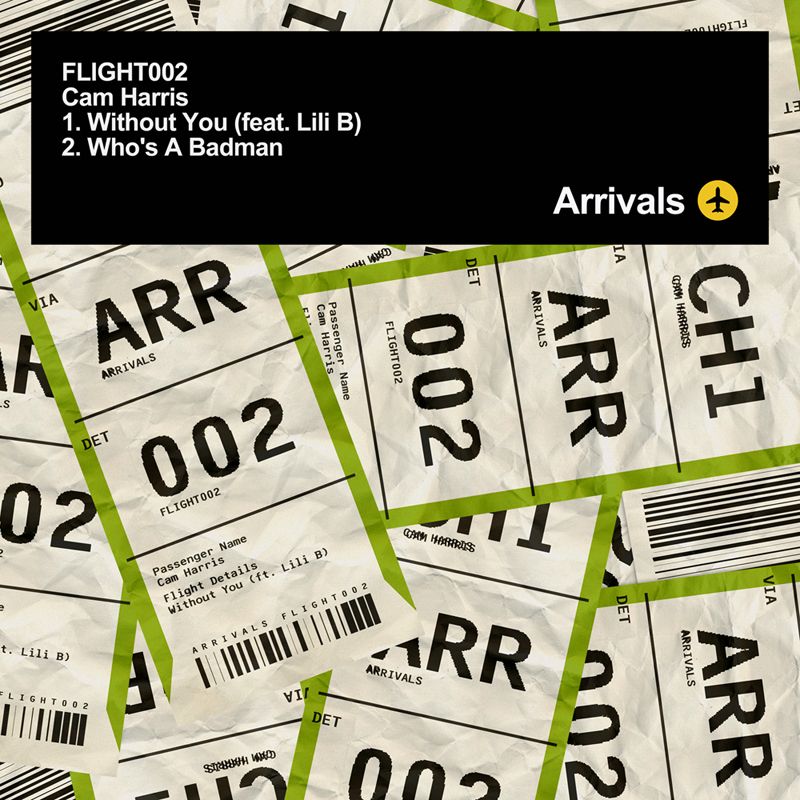 Cam Harris - Without You (feat. Lili B)
On board FLIGHT002, direct from New Zealand, Auckland producer Cam Harris lands with his label debut, 'Without You' (feat. Lili B)
Auckland native, Cam Harris has been earning his stripes and cutting his teeth in the 'down under' DJ circuit for over 14 years, taking up the decks alongside everyone from Miguel Bastida, David Herrero, Dilby and Ian Pooley to Dale Howard, Joeski, Nic Fanciulli, John Digweed and NiCe7.
After a string of releases with the likes of Huhu Music, Tinnie House and Cabbie Hat, London based label, Arrivals Records, founded by Welsh/Polish duo Retrospekt & Platkovsky, are now proud to welcome the Kiwi producer as the first new addition to the crew, packing his own brand of dancefloor filling House and Techno grooves with him.
His first offering comes in the form of the heavy hitting 'Without You' (feat. Lili B), a definite year-round essential for any DJ looking to raise the energy with it's driving bassline and classic piano chords.
Cam Harris is without a doubt one to watch in 2016 and FLIGHT002 is just the beginning of his journey this year.
'Without You' (feat Lili B) / 'Who's A Badman' is set to land on Arrivals Records, April 29th 2016.