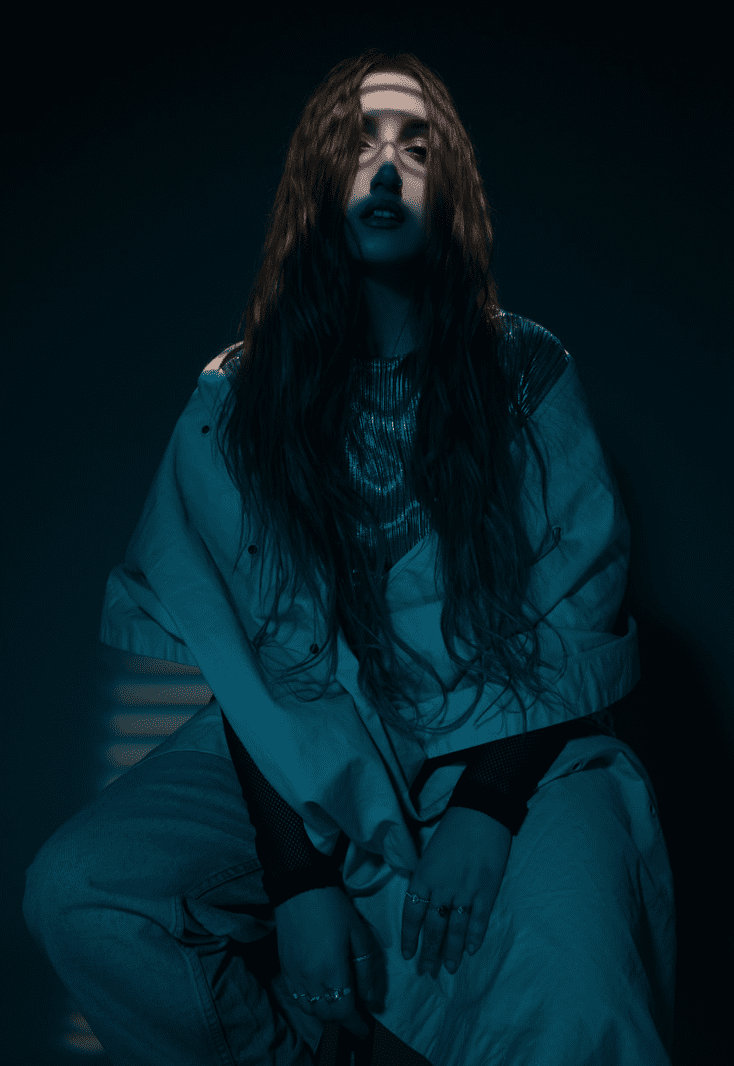 Wolfie announces her return with All Souls EP & ethereal lead single 'Supernatural'
The track will drop on All Souls Day, a nod to her Roma heritage
The track will drop on All Souls Day, a nod to her Roma heritage
Marking her long-awaited return, South London artist Wolfie now announces her forthcoming EP All Souls, with the release of her infectious lead single 'Supernatural', out today.
Pairing electronic production with sparse instrumentation, 'Supernatural' sees Wolfie harness a spiritual R&B vibe that allows her delicate vocals to take centre stage. The track will be released on All Souls' Day, a day in ancient years that was used for prayer and remembrance for all the souls that haven't ascended to heaven.
"'Supernatural' follows an etheric love story with one partner haunting the other through visions and apparitions," Wolfie explains. "Whilst also suggesting the idea that 'sixth senses' and intuitive feelings are basic human instincts. I've always felt like 'supernatural' occurrences are a universal blip in another parallel of our world and that paranormal experiences are just residues of energy we can experience in different ways through these feelings and senses."
The cryptic, psychedelic official video is centred around sensual dance routines and the exploration of the human body in its most primal form. "I had always envisioned portraying that our sixth senses and paranormal activity are just a part of the natural world," Wolfie reflects. "I wanted to convey this through the human body and different types of skeletal. SANDR helped birth this vision alongside Kamil who leads the video beautifully through contemporary expressionist dance. 'Supernatural' plays as a beautiful haunting with glitches of archetypes representing the natural aspect of our inherent intuitions and the equilibrium of physics vs psychic phenomena." 
First emerging onto the scene in 2015 with punchy debut single 'I Be Ghost', Wolfie has since garnered support from the likes of Pharrell Williams, Trever Nelson and Charlie Sloth, also supporting The Internet on their sold-out UK tour. She dropped her acclaimed debut EP 8 Ball in 2016, with The Fader describing it as "as blissfully kicked-back as an afternoon spent blazing in the sunshine". Following this, the project's opening track 'Obi Wan' was used as part of the soundtrack of critically acclaimed Netflix comedy-drama series Dear White People.
Meanwhile her follow-up six track EP All Souls is primed for release in the remaining months of 2020. The project pays homage to Wolfie's Roma heritage, which heavily inspired All Souls sonically, evident in both instrumentation and her vocals throughout the EP.
The first release from her hotly anticipated forthcoming project, 'Supernatural' marks the next chapter in the story of Wolfie.
All Souls EP tracklist:
'SUPERNATURAL'
'D.I.T.D'
'PINOCCHIO'
'HAUNTED'
'CRUELLA'
'CLOSED'