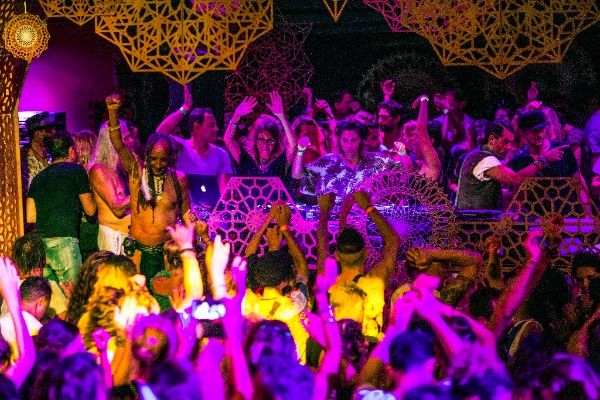 WooMooN Closing Party Farewell to the Moon
We´ve been following the moon cycles with 11 shows this summer and now it´s time for a magical farewell party. Let´s celebrate the closing of an amazing season of the Full Moon on Tuesday 5th September.
Every Sunday, we have experienced 12 hours of inspiring fun adventures at WooMooN, with out of this world performances, alchemists, storytellers, dancers, fabulous creatures, shamanic clowns… a journey soundtracked with the magical music of the exclusive WooMooN artists.
It's time to say thank you to all the people involved in WooMooN and to all the people that came down to the party, all the Woomooners. And the best way we know is by hosting a magical night.
As the moon starts to take over, expect unique and extraordinary performances for such a special night and a line up curated with all our love. Headed by our special guests Adriatique, joined by Luna City Express who are performing for the very first time with us. Together with the rest of the artists of the WooMooN Family: Audiofly,Behrouz, Kalabrese, Monolink,NUform, Rampue, RICO LOOP and Valentin Huedo
There will be tickets at the door, come early to avoid disappointment. If you want to avoid queues, buy your advanced tickets (see below).
A farewell party to an amazing season. Thank you!
Love for Ibiza. Respect for Tanit.
Full Moon Closing party Tuesday 5th September