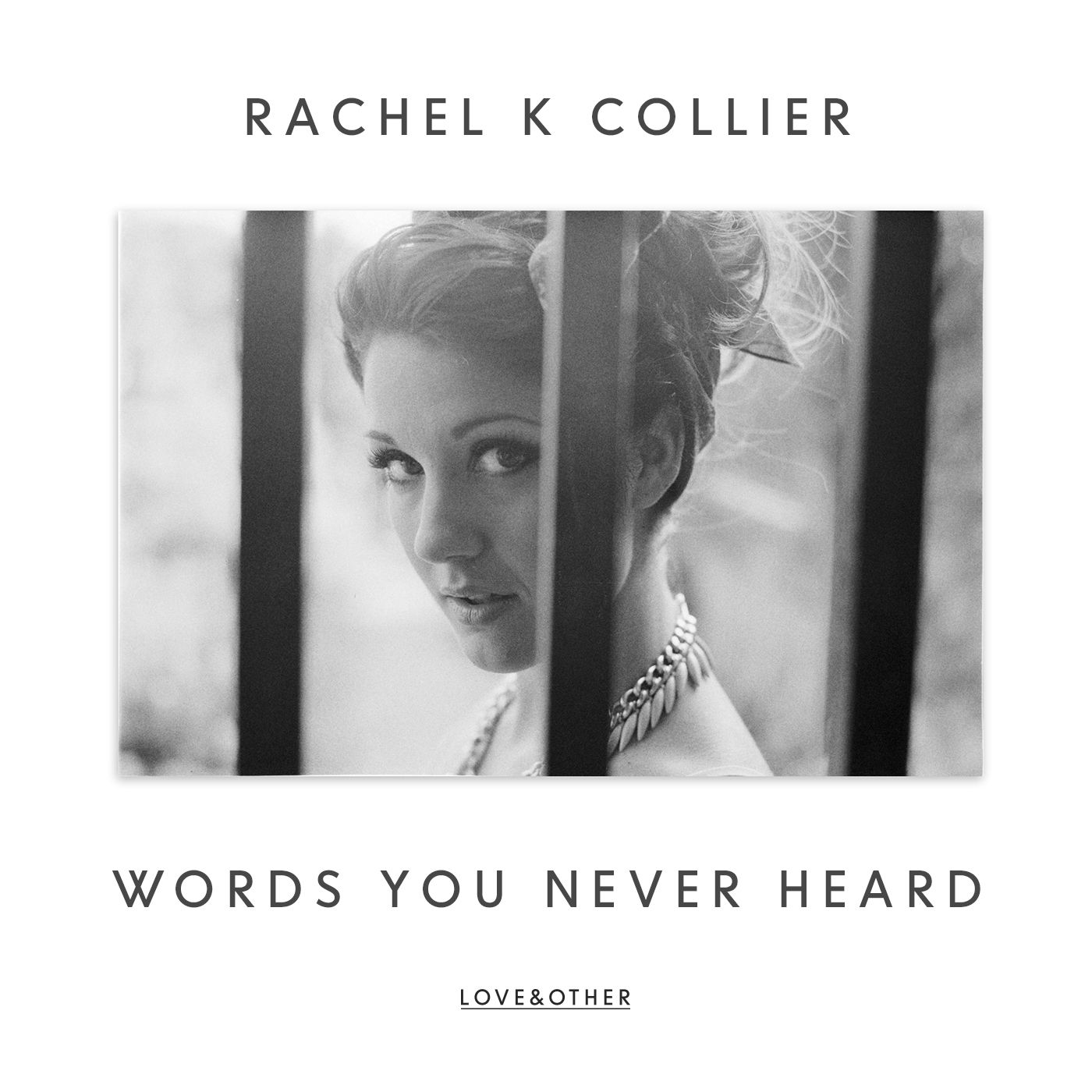 Rachel K Collier - Words You Never Heard EP
Charismatic Welsh singer-songwriter Rachel K Collier presents her debut self-produced EP 'Words You Never Heard' on the effervescent Love & Other imprint. Swinging between styles of indie, house & experimental pop, Rachel brings an emphatic mix of honest, high-quality headphone cuts each with their own distinct flavour.
Relating to themes of love and disconnection, the 'Nothing Is Forever' collaboration with DJ S.K.T boasts a clean-cut combination of gentle downtempo house with swooning vocals and a heart-rending melody, whilst jazz keys and bouncing bass pave the way before 'Moth' is formed upon a motif of temptation.
Next up is title track 'Words You Never Heard', a weightless symphony of love and emotion exploring a statement of intent with it's impassioned vocal reverberation, conveying cyclical guitar and synth themes with an off-beat percussive headspace. Meanwhile 'Squares Into Circles' sets a grooving, full-bodied bassline under a rich and sultry vocal performance.
Out now on Love & Other, this EP is loaded with symbolism, meaningful references and an impressive range of sonics.
www.facebook.com/RachelKCollierOfficial
www.soundcloud.com/rachelkcollier
www.twitter.com/rachelkcollier
www.youtube.com/user/rachelkcollieroff