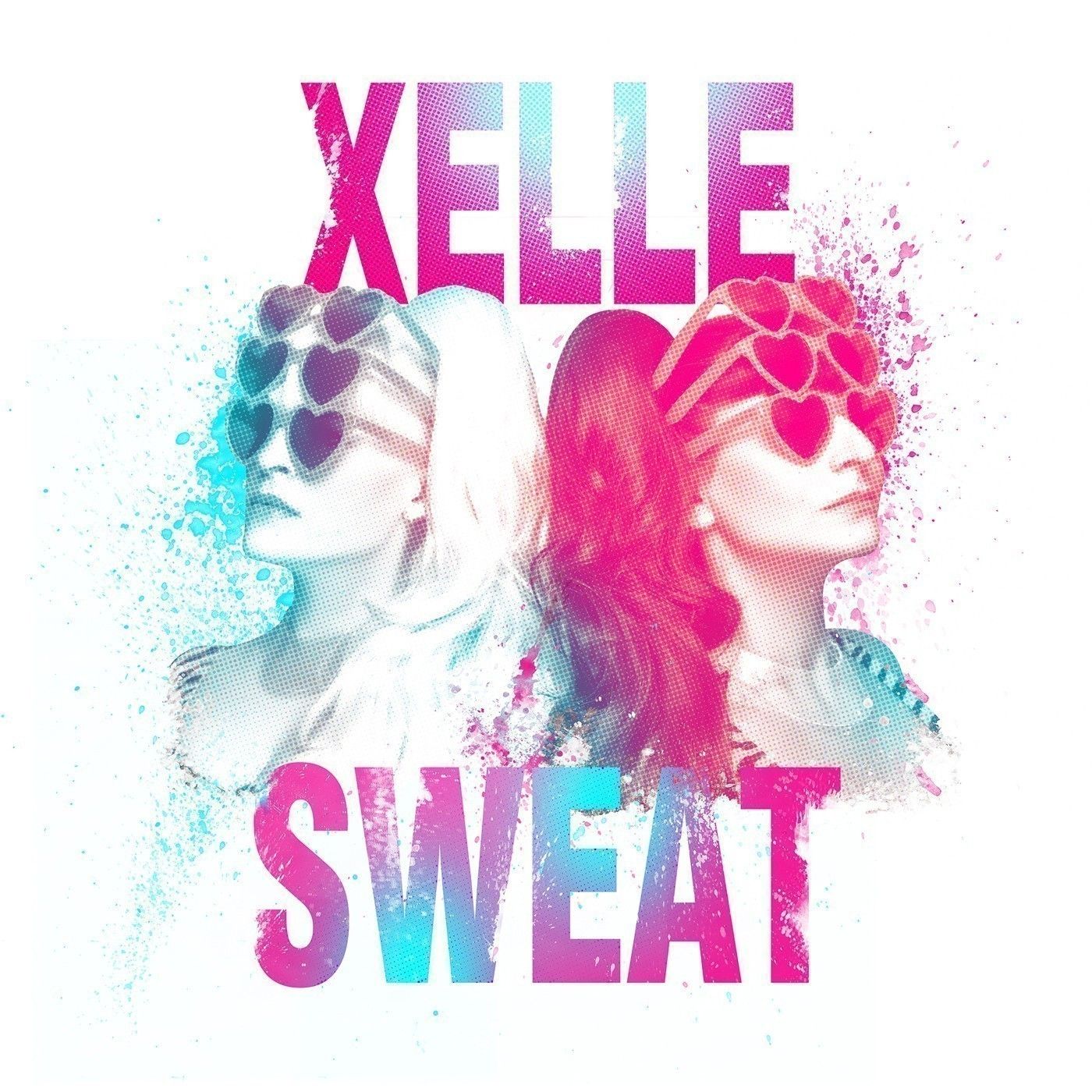 XELLE – Sweat
Summer may be over but XELLE aims to make this September the hottest month of the year with their exciting new single release. "Sweat" is a little bit dirty, a little bit naughty, and a whole lot of fun. It's got the high gloss pop sheen of a Britney track with the powerhouse vocals fans of the girl group best known for throwing an illegal dance party on a moving NYC subway train have come to expect. "It's what's playing in your mind when you see that hot guy or girl across the bar and you know it's time to make a move," says Rony G, one of the dance floor divas that fronts XELLE. "It is all about flirting, feeling sexy and confident, and giving in to your romantic desires," adds JC Cassis, the other half of the energetic duo. Sweat is available exclusively on iTunes pre-release now, and will be released on iTunes on September 16, 2014. It will be available on all digital retailers shortly thereafter.
"Sweat makes playful, suggestive connotations that will inspire some physical action," continues Cassis, "but there is a deeper meaning to the song too. As curvy women, we wanted to take on the themes of fitness, body image, and feeling beautiful just as you are. We work out and eat healthily, but we've still got our curves, and we know we're not the only ones."
"You don't have to have that stereotypical 'perfect body' to be fierce," adds Rony G. "Watch us with our dancers in the video and you'll see what we mean!"
Written by Zach Adam and Lisa Greene (who has penned hits for Britney Spears and Kylie Minogue), the track builds on the band's previous releases, songs like "Queen" and "Hologram," all of which centered on having fun by mixing high-energy vocals and danceable beats with powerful synth rhythms. However, "Sweat" takes it one step further. It's sassier, frolicsome, more colorful and slightly off-the-wall.
The video parodies the aerobics culture, ridiculous exercise classes and the terrible late- night fitness infomercials of the eighties. XELLE cast Brett Azar as the hot, bodybuilding Tony Little-esque instructor. They also brought on a fierce group of curvy jazzercise dancers and called on celebrity friends like Bianca Del Rio, Courtney Stodden, Andrew W.K. and Sherry Vine to make cameos. Designer Geoffrey Mac created the insane costumes and the hair design is by Wigbar.
"The message behind everything we do is to celebrate and love yourself for who you are."