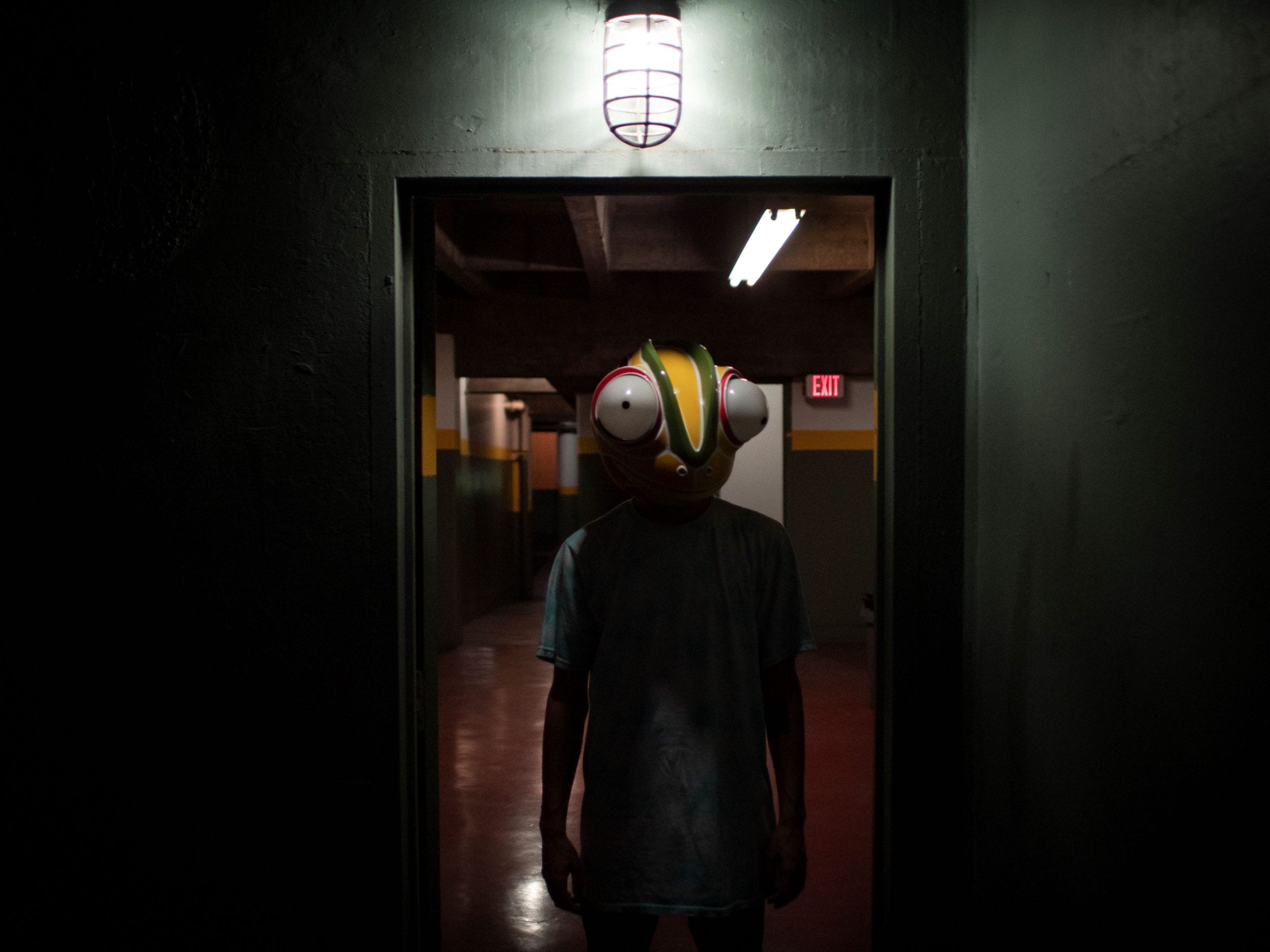 Y-DAPT Interview…
Hailing from Milan, Italy, Y-DAPT is an exciting, young producer on his way up to the top. His style is hard to pigeonhole, in the best possible way, fusing together future house, electro, hip hop and more. 'Dangerous' is Y-DAPT's latest release, bristling with punchy drum programming and low-slung bass. It features on 'Celebrating 5 Years Of Youth Control' – a 7-track collection showcasing the Finnish label's hotly tipped artists for 2020. Here we chat to Y-DAPT about where it all began, his fusion of sounds and his chameleon stage persona.
Congrats on the new single 'Dangerous' that features on the Celebrating 5 Years Of Youth Control compilation. Have you tried this out in the clubs yet?
Hey, I House U, thank you so much for the interest in my music, it'll be a pleasure having a lil chat with you guys! Unfortunately, I haven't tried the tune yet, I've been focusing on studio work for the past couple months and actually haven't really tried to hit clubs. I've sent the tune to many DJ friends, some of them have played it and told me the crowd reacted well!
How did you come to work with Youth Control?
At first, I came in contact with Youth Control thanks to Rony Rex who was supporting my tunes in his radio show; then we got along, and after a while I remixed his tune Lift Yo Legs on Youth Control.
Would it be fair to say 'Dangerous' doesn't represent your entire sound as a producer? You're a self-proclaimed chameleon!
Absolutely you guys are right. Dangerous has been one of the many sonic dimensions that I love to explore. I love to dig through different sounds and ideas while in the studio, being chameleonic helps a lot and makes me feel free about genres.
Speaking of chameleons, your press shots show you wearing a giant lizard's head. Why do you choose to keep your identity a secret?
I'm really into the making of music so I decided to let this avatar be the carrier of my positive message. The chameleon makes the communication with my audience less heavy; I like to play a lot, so this makes the whole process more creative for me and my team. This project has to be all about the music, so I need something more visual to help represent it. My style has changed a lot throughout the years that's why I loved the idea of choosing the appearances of a chameleon!
Take us back to the beginning. When did you get into DJing and producing – what's your story?
As many producers I've started 'the traditional' way, jamming punk and rock during high school (mostly on drums!). Growing up I discovered DAWs and virtual instruments, so I decided to lose myself into the infinite world of dance music and its sonic possibilities.
At the time electro and fidget were popping I started producing and DJing at local bars and little venues under different names while crafting these weird sounds in the studio!
Was there anyone you looked up to when starting out that you wanted to emulate?
I am a big fan of Gorillaz, Daft Punk, and the Chemical Brothers, to name a bunch of important ones who have really been the reason why I started making electronic music. These artist inspire me to keep a steady artistic direction while experimenting different musical worlds.
What have been the points in your career to date that really standout, where you knew this had to be your life?
This project represents a new journey for me and is really at its beginning but I'm riding it while having fun. I've played a few major gigs under other names, but for now I can say that I'm happy that people can dance to my music. I'm grateful to be able to do what I love, travel and meet different people from all around.
You've got an impressive list of supporters in David Guetta, Anna Lunoe and Bart B More. Is there anyone in particular you hope to be playing your tracks in future?
Blessed about all this support!! I wonder how these tunes would sound on big festival systems, and I'd definitely love to see how this could work in a Chris Lake set even though anyone who plays my music is really much appreciated. 
What does a typical Y-DAPT DJ set sound like? And where can we catch you next?
As you will hear from my I House U exclusive Podcast, I love to move between sonic spaces and tempos; sparks in sound, rocksteady beats, melodic parts and super-crispy hats. I'm working really hard to finally present the Y-DAPT DJ set for the summer and even harder to make a live version as well. It'll take time but I swear I'll keep you guys posted!
What other production should we keep an ear out for?
I've been working on a lot of music lately that will be released in the next couple of weeks. 'WOW!' is coming Feb 14th while new single 'Want You' will be out March 6th on my label Flowing NRG. A few collaborations are in the works as well so stay tuned in!
Thanks Y-DAPT, looking forward to hearing more of you.
It was a real pleasure speaking with you guys, I'm glad you dig this weird colourful project and I can't wait to show you some more from the ecosystem!
'Celebrating 5 Years Of Youth Control' featuring 'Dangerous' by Y-DAPT is out now. Stream / buy across all platforms: https://fanlink.to/5YearsOfYouthControl
www.Y-DAPT.com
www.flowingNRG.com
https://www.facebook.com/weareyouthcontrol/