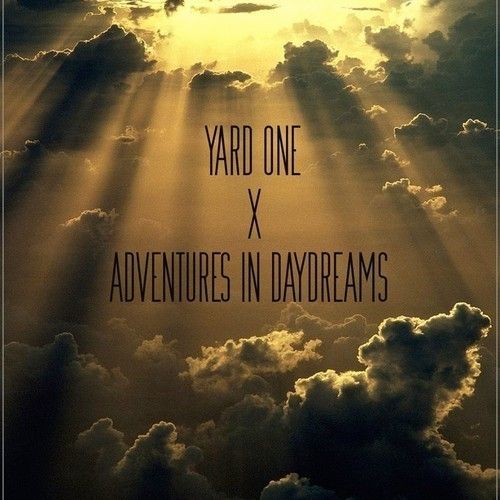 Yard One x Adventures In Daydreams – Apportion EP
Late October will see the release of Yard One x Adventures In Daydreams' 'Apportion' EP, a four- track collection with two cuts from each artist, these being the brainchild behind the Tact Recordings imprint.
After three years heading up the Tact Recordings imprint which has released material from the likes of Duijn & Douglas, Tevo Howard, Mr.G, Isherwood and Oli Furness to date, label founder Jordan Bruce steps up to provide some original cuts for the first time on the imprint, this time offered up under the newly formed Yard One guise. Accompanying him on the release is co-founder Richard 'RJ' Fletcher & Ali B under their Adventures In Daydreams alias, which also recently launched to great success, seeing support from the likes of BBCRadio 1's Monki, Eats Everything and Huxley.
Kicking things off is the raw outboard driven sound of 'Equinox' from Yard One slowly easing into things with a melancholic pad line and wandering arpeggio, the crunchy swung drums then subtly evolve to provide additional weight to the groove as it slowly unfolds into hidden depths of stuttering snares, rumbling subs, swirling psychedelic tones and a chuggy low-end to create a though provoking composition. Following is 'My Desire' from Adventures In Daydreams which takes things into dream like realms with the soft chord progressions and wandering bell chimes generating an entrancing feel, while the sporadic synth licks and fluttering rhythm keep things in an ever-enticing state, the result, a charming yet powerful composition.
Up first on the flip side of the release we have 'Rozenstraat' from Yard One, seeing the budding producer embrace a gritty, sub heavy style. Fusing wandering arpeggio FM synth sounds, off-kilter bumpy rhythms and mesmerising classic string melodies. The package is then rounded up with Adventures In Daydreams 'Set Bias', a great closing cut which sees the pair focus on swirling ethereal pads, stuttering vocal licks and filtered synth licks, closing things in style.
Yard One x Adventures In Daydreams is out on Tact Recordings 5th November 2014.