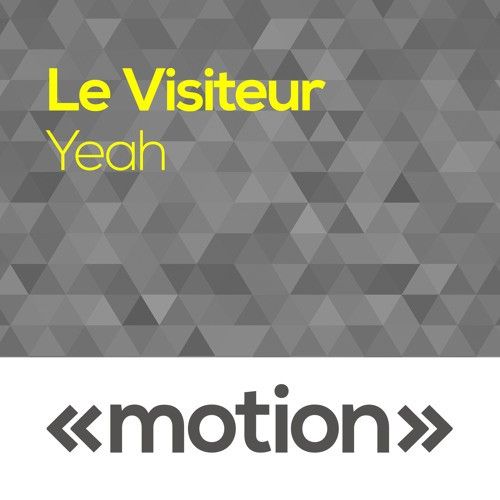 Le Visiteur - Yeah
After the excitement around Amsterdam Dance Event simmers down, some people are still riding high on the crest of success that comes from hard work and natural talent. Introducing rising UK producer and DJ Le Visiteur, who swoops in with his brand new, disco-house cut 'Yeah'. After maintaining a number 1 spot on the Unsigned ADE Buzz Chart and #12 on the Cool Cuts Chart, as well as recently securing himself a place on the prestigious British Airways Radio, Le Visiteur is further setting his sights on the scene at large with this infectious, soulful take on golden-era French touche beats. After his huge tracks In My Soul and Let The Sunshine (achieving a #2 position on the Beatport disco charts) helped to put his name on the map, this fresh talent is ready to unleash another summer drenched, dance-floor ready bomb.
Le Visiteur has been integral in the UK disco house scene as a resident at Nightfilm, the infamous party ran by cheeky disco duo Mighty Mouse. Also co-signed to the Nightfilm label – that acts as a launch pad for the likes of MM and Du Tonc – he's been integral to their UK Base, also finding time to remix Du Tonc's infamous smash, 'Surging Memories'. When he's not rolling with these cheeky chappies, he can be found releasing music for the likes of King Street, MVMT, Chop Shop and more.
'Yeah' springs to life with pressurized snares and percussive swing, helping to break-out the pace of the track from early on, dancing around a gorgeous soaring vocal sample, before lush strings add atmosphere and tone to the infectious rhythm.
The drop heralds a notch in tempo, highlighted by thumping, hollow kick drums, swelling bass and piano stabs as the funky disco-house roller ups the ante with 4×4 rhythm and deep tones. After a slight moment of respite, the track launches into a full force groove on the break, the piano riffs taking the topline lead as kicks and snares hammer through to the dancefloor.
Avoiding the usual plug-in-bass cliches and over-used '90s samples, 'Yeah' explores another side of house's 'French Touche' era with aplomb and sun-kissed swagger. As this funk machine readies a host of exciting, upcoming plans, keep your eyes and ears firmly locked on this talent as he continues to storm through the modern disco-house scene.