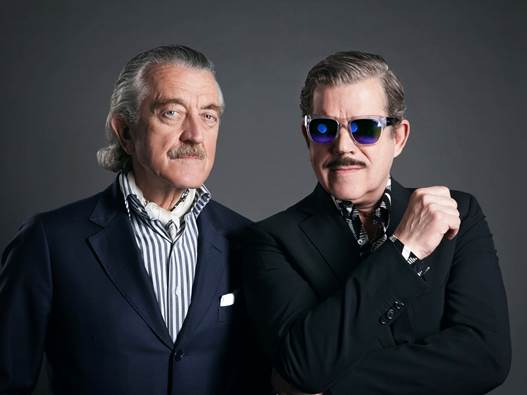 YELLOSPHERE
This November, Yello take over the Ministry of Sound for a one-night festival that showcases five decades of electronic sound from Zurich, Detroit, Glasgow, London, Koln & Rio.

For Yellosphere, the Swiss electronic pioneers have handpicked a line-up of DJs, musicians, producers and friends for an evening of electrified music, brain-warping visuals and inspirational talks.

On the night, Dieter Meier will be in conversation about the band's four decade career while Boris Blank will play material from their recently released album Toy as well as reworked versions of classic tracks. Please note – this is NOT the full Yello live show, this is a unique chance to hear Yello music presented by the band themselves on one of the country's best soundsystems.

They are joined by DJs Carl Craig, J.D. Twitch (Optimo) and 'a wonderful guest' who'll play alongside live sets by founding member of CAN Jaki Liebezeit (Magnetik North) and the one-man orchestra Ricardo Donoso.

Talking about the event, Boris Blank said, "Yellosphere is ideas from all across the electronic world. Music made with machines not by them. We've invited musicians who reflect this evolving constellation."

Early bird tickets are available now for £15 from yellosphere.eventcube.io

Ministry of Sound, 103 Gaunt Street, London, SE1 6DP
Thursday 24th November 2016
8pm – 4am.