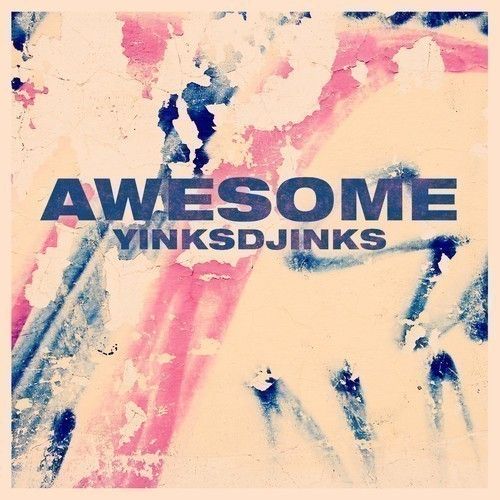 YinksDjinks – Awesome
If we cast back to pre-summer 2014, YinksDjinks launched his project with the release of 'L05er', a superb vocal cut on Dansant that showed off his production skills and earned him a following that's rapidly picked up with the news of his follow up 'Awesome'. Once again with Dansant for the release – YinksDjinks returns with an intricately produced complextro number to add to his short, but quality line of releases so far. Nigerian born and now working out of the UK after a spell in Antigua, Yinks has been promoting himself on a global scale to match his own physical journey in life. It was in Antigua where Yinks made it his mission to turn predominantly Dancehall, Reggae and Calypso crowds onto the sound of EDM. He took on a challenge to turn a culture that's fiercely proud and loyal to the music it cultivates and it's that drive that's made Yinks a respected figure both in Nigeria, Antigua and now in the UK and beyond.
'Awesome' is a fine example of why Yinks has become a popular figure. The production quality is of a high level, the creativity is impressive and the style is his own. The mixture of styles that have clearly inspired him over his musical journey is audible in his production and judging from the praise on both his previous release and feedback from his peers on this latest project – it's looking like Yinks will be in the driving seat of a fruitful musical career moving forward. With a classy rework from Mario Peres packaged with the release, you've got an alternative to the hyper original.
We get a whole lot of dance music from the same few countries in recent years, so it's a credit to global rise of EDM that we can now enjoy music that's flavoured with influences from every corner of the globe. Dance music is a truly global movement and with talents like YinksDjinks pushing the sounds in areas still to commercially recognise the sound of EDM – we can look forward to a bright future in the ever-growing world of dance music.