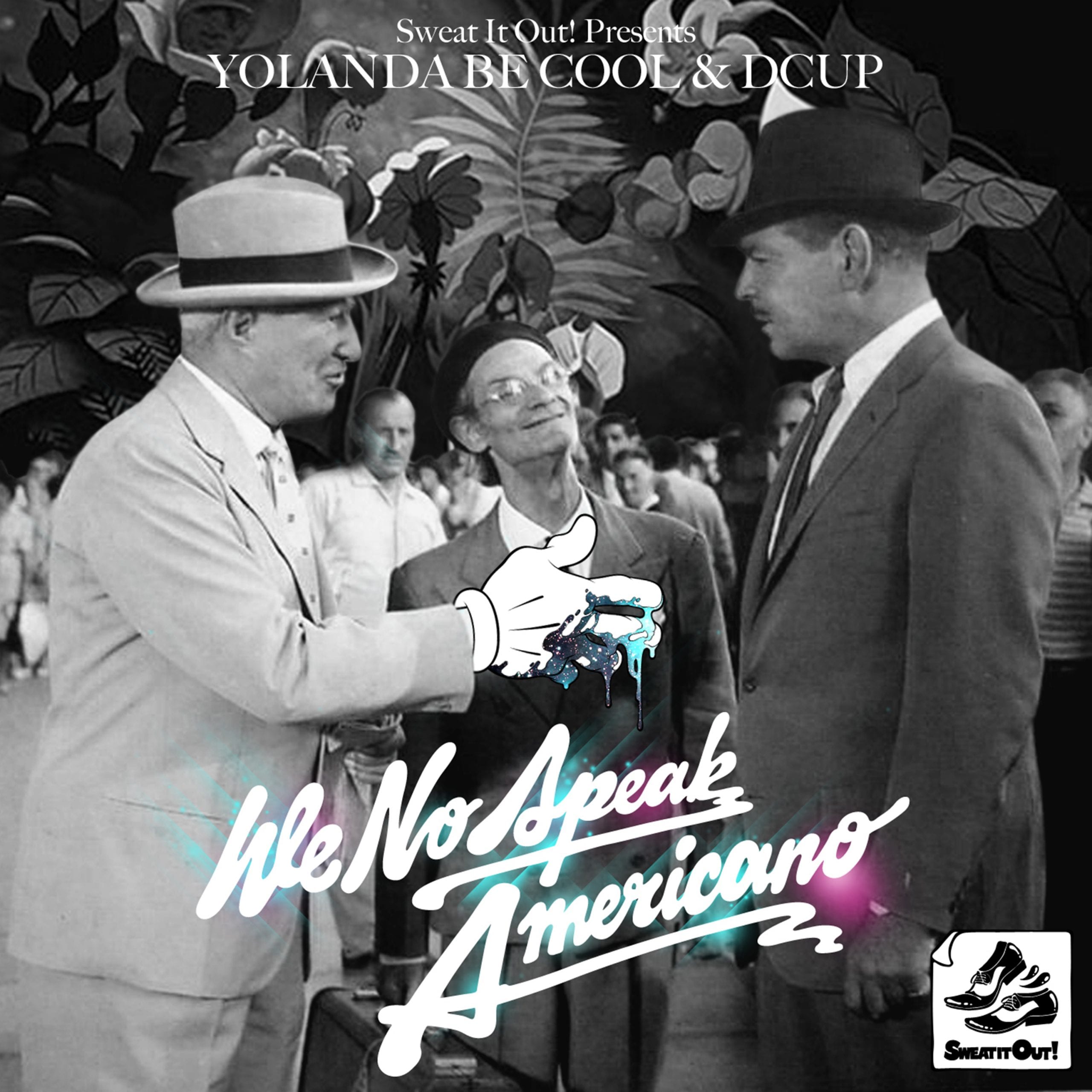 Yolanda Be Bool & Dcup release 'We No Speak Americano' international remix package
Australian duo Yolanda Be Cool are celebrating the 10-year anniversary of their hit single, 'We No Speak Americano' with an international remix package that touches all corners of the dance floor and globe.
Commemorating the worldwide success of the crossover track that has surpassed 1 billion streams (with combined and converted sales) across platforms since its release, the 4-track package includes a special Yolanda Be Cool & DCUP 'We No Speak Americano' (10th Anniversary Edit) alongside remixes from Chemical Surf, JAXX DA FISHWORKS, and SLLASH & DOPPE.
The #1 song was written by the legendary act back in 2010 when they produced 'We No Speak Americano' with their brother DCUP, an innovative strike at making a fun party track that their DJ peers could play. What started with a 1950's sample by an Italian folk legend named Renato Carosone, grew to become a bona fide 125bpm party jam turned international dance hit that launched their careers. The record won the ARIA Award for Best Dance Release, went #1 in over 20 countries, topped various charts all over the world from Russia to South Africa, 6x Platinum in Sweden, 5x Platinum in Norway, 2 x Platinum in Australia, with further Platinum/Gold awards across the United States, United Kingdom, Belgium, Denmark, Germany, Italy, New Zealand, Spain, and Switzerland.
Quickly becoming an international sensation, the hit single solidified its presence in pop culture featuring in various films such as The Inbetweeners Movie, Hop, the 2012 film Madagascar 3: Europe's Most Wanted, the 2013 film The Great Beauty and the 2018 film Peter Rabbit.
Looking back on it all, Andy and Matt (Yolanda Be Cool) pride themselves on their ability to walk the line between cool and crossover, underground and overground, not too serious but never ridiculously silly — and that's exactly what 'We No Speak Americano' emblems.
"Let's face it, with all that's gone wrong this year, maybe we do need more cats dancing and something that can unite across race, religion, and political views." — YBC
The song ultimately fast tracked a road to the top for Yolanda Be Cool, one the pair was uncomfortable with at times, but whose notoriety garnered the success to earn them the title of Australia's biggest selling domestic artist of 2010. Outside their home borders, the iconic anthem reached the Top 10 in more than 40 countries including Brazil, Russia, Mexico, France, and The Netherlands.
The 'We No Speak Americano' (10th Anniversary Edit) is truly a grown up version of its predecessor with complex saxophone fingering and matured piano work that raise the original's playful wink at swing house into a frenzied, hip-swinging masterpiece — so gear up that fancy footwork! And to donate some club bangers, the special Yolanda Be Cool & DCUP 2020 edit comes with an international remix package that touches all corners of the dance floor and globe, featuring studio friends Chemical Surf, JAXX DA FISHWORKS, and SLLASH & DOPPE.
Chemical Surf's remix is a main stage heater, marrying the original's novel jazz swing hook with a spiraling build-up that floors into hard hitting warehouse bass and echoing rave synths — are we in Gashouder?! The Brazilian duo has been making waves since 2005 with hits like 'I Wanna Do' and 'Hey Hey Hey,' touring globally at festivals like Rock In Rio, Lollapalooza, Ultra, EDC, Beyond Wonderland, as well as producing tracks with artists such as Tiësto, Kaskade, Gabriel o Pensador, Afrojack, Steve Aoki, and R3hab.
Following a string of his very own highly-successful releases, JAXX DA FISHWORKS steps in with his signature bass house sound for this remix reminiscent of his own releases on AC Slater's Night Bass Records. True to bass culture, the Tokyo-based DJ and producer works in trenching basslines and edgy breaks into a dance of snatchy drums and synth screams for a dubby finish to the already infectious song.
Romanian tech-house cousins SLLASH & DOPPE sum up the release with a tribal calypso tech remix. The duo reel in their inimitable style, well defined with their biggest release 'Aguella' on Toolroom Records, securing rolling bass and feverous percussions that highlight this remix as a tropical, sweaty big room dose of the original.
"We hope it doesn't become as annoying as its predecessor and we hope it brings a cheeky smile to your face, either for the sake of nostalgia or a fresh memory." — YBC
Unquestionably an established household name, the now veterans of the game have dedicated their time over the last decade to working diligently in the studio, with their more recent release schedule tapping the world's hottest labels like Solardo's Sola, Lee Foss' Repopulate Mars, Mele's Club Bad, and their very own Club Sweat. In further building their brand, they've played a curatorial hand in signing artists to their own label, Sweat It Out, with acts like Purple Disco Machine, RÜFÜS DÜ SOL, Dom Dolla, and Torren Foot.