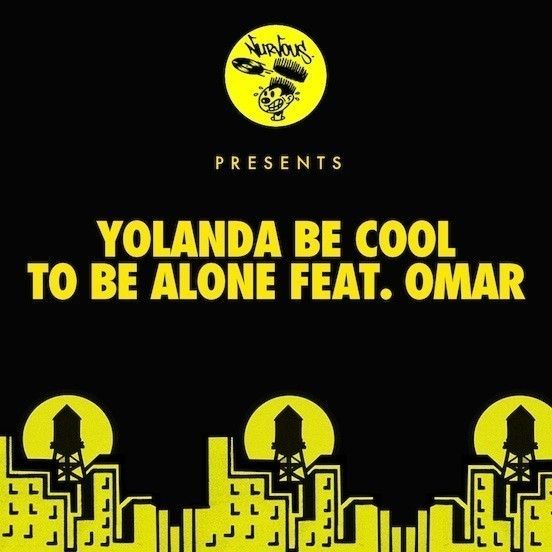 YOLANDA BE COOL – To Be Alone – feat. Omar
'To Be Alone' has been plucked from the acclaimed 'Ladies and Mentalmen' LP for a series of remixes in this new release on NY-based stalwart Nurvous Records, showcasing Australian production powerhouses Yolanda Be Cool in a light to which some may not yet be accustomed.
A moment of calm amidst the dancefloor onslaught of Yolanda Be Cool's recent LP, the original of To Be Alone is something of a slow burner; oozing chill-out vibes and hinting more towards the afterparty. Nevertheless, one senses that the emotive vocals running through the track could lend themselves to something more upbeat and it's with this in mind that Yolanda's own refix announces itself with faster-paced beats, clubby bass notes and some Old Skool rave stabs to finish the job off.
If this is where the euphoria's at, then look no further than the Critical Mess (AKA Audiofly) remix for an altogether darker, more brooding take; Omar's soulful vocals are used sparingly this time round, turning the original on its head and creating a sexy sense of minimalism over the mean bassline workout.
Elsewhere, up and coming US-based producer Urulu wastes little time in stamping his evocative and atmospheric trademarks all over his remix. Crisp Future Garage beats dance playfully over a lush new ambience, vocals taking a back seat as the tune washes over the listener.
For the final remix, G-Swing originator James Curd takes control. Here, Electro-tinged synths fuse with funky guitar licks and feel-good Disco vibes and while the lyrical melancholia remains, the track instead becomes something beautifully uplifting.
http://www.facebook.com/YolandaBeCool2
http://www.twitter.com/yolandabecool