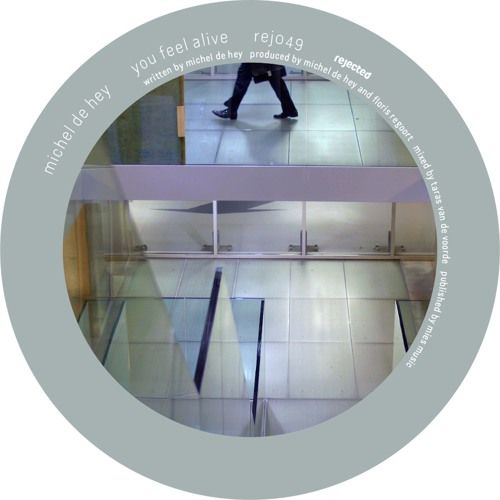 Michel de Hey - You Feel Alive
Recent releases have further cemented Michel de Hey's house bound sound and style. As one of Holland's most influential DJ/producers and inspired by his summer beach residency at Karavaan, the Rotterdam native captures the heat and happiness of those sun-drenched moments in his debut release for Joris Voorn and Edwin Oosterwal's Rejected label.
A twenty-year career, both behind the decks and in the studio, has allowed Michel de Hey to confidently turn his skills to the complete gamut of electronic music. Both 'You Feel Alive' and 'Silodenup' find him taking influences from the classic jams of old to create two fresh faced, smile-inducing house gems, that are already receiving early support from the likes of Matthias Tanzmann, Reboot, Huxley and Jesse Rose. On a creative high, Michel even lays his own distinctive vocals across the opening number (something he has never done before) to great effect.
'You Feel Alive' bathes in its warmth and its smooth uplifting power chords summon whistles, calls and roof-raising reaches. On the flip it's the block-party beats, skittling groove, silky keys and sultry vocal of 'Silodenup', a track that will have you sliding up tight and getting down with your closest dancing partner. Pure and priceless house music from Michel de Hey. Enjoy!