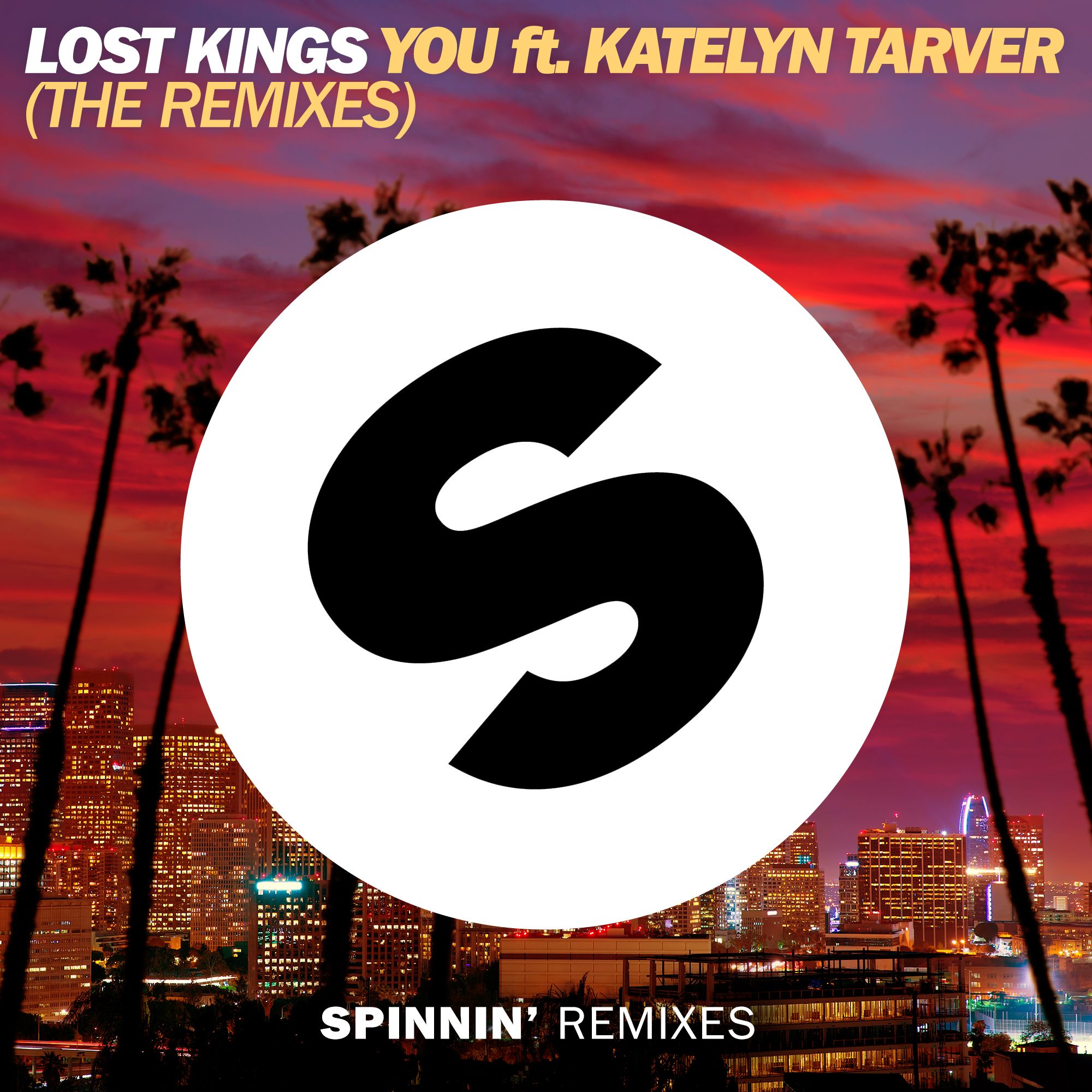 Lost Kings - You (The Remixes)
Well, that was quite the thing, when LA based duo Lost Kings released its Bad EP last year. Working with US singer/actress/model Katelyn Tarver the track 'You' turned into one of the highlights of the release, a pop tinged piece of electronic music gaining widespread support among DJ's, bloggers and other tastemaking music aficionados.
With such widespread acclaim, it's a track that deserves a couple of exciting new versions. And yes, they have arrived now in the form of this significant remix package, bringing back the magic of 'You' in five (!) new guises, delivered by Unlike Pluto, Halogen & Niko The Kid, Lash, Crankdat and Evan Berg. Find them all here:
lostkings.lnk.to/YouTheRemixes
Lost Kings – 'You' The Remixes – track by track
Unlike Pluto remix
First of all it's the Unlike Pluto remix revolving around a subtle deep house groove, perfecting the sultry sound that the vocals already breathe.
soundcloud.com/spinninrecords/lost-kings-you-ft-katelyn-tarver-unlike-pluto-remix-1
Halogen x Niko The Kid remix
Halogen and Niko The Kid on their turn deliver a more uptempo tune, where a sweet bassline gets the rhythm going like crazy.
soundcloud.com/spinninrecords/lost-kings-you-ft-katelyn-tarver-halogen-x-niko-the-kid-remix-1
Evan Berg
Talent Pool contest winner Evan Berg then returns to the pop sentiments surrounding the original track, adding heavy chords and beats with a cool trap tinged sound.
soundcloud.com/spinninrecords-talentpool/lost-kings-you-ft-katelyn-tarver-evan-berg-remix
Lash remix
Lash moves the track to house music's club floors again, hitting it hard with a fantastic bassline.
soundcloud.com/spinninrecords/lost-kings-you-feat-katelyn-tarver-lash-remix-available-april-25
Crankdat remix
It's Crankdat who takes the raving sounds even further, dropping effects over the vocals, providing a major drop with raw basses all around.
Going live this weekend..