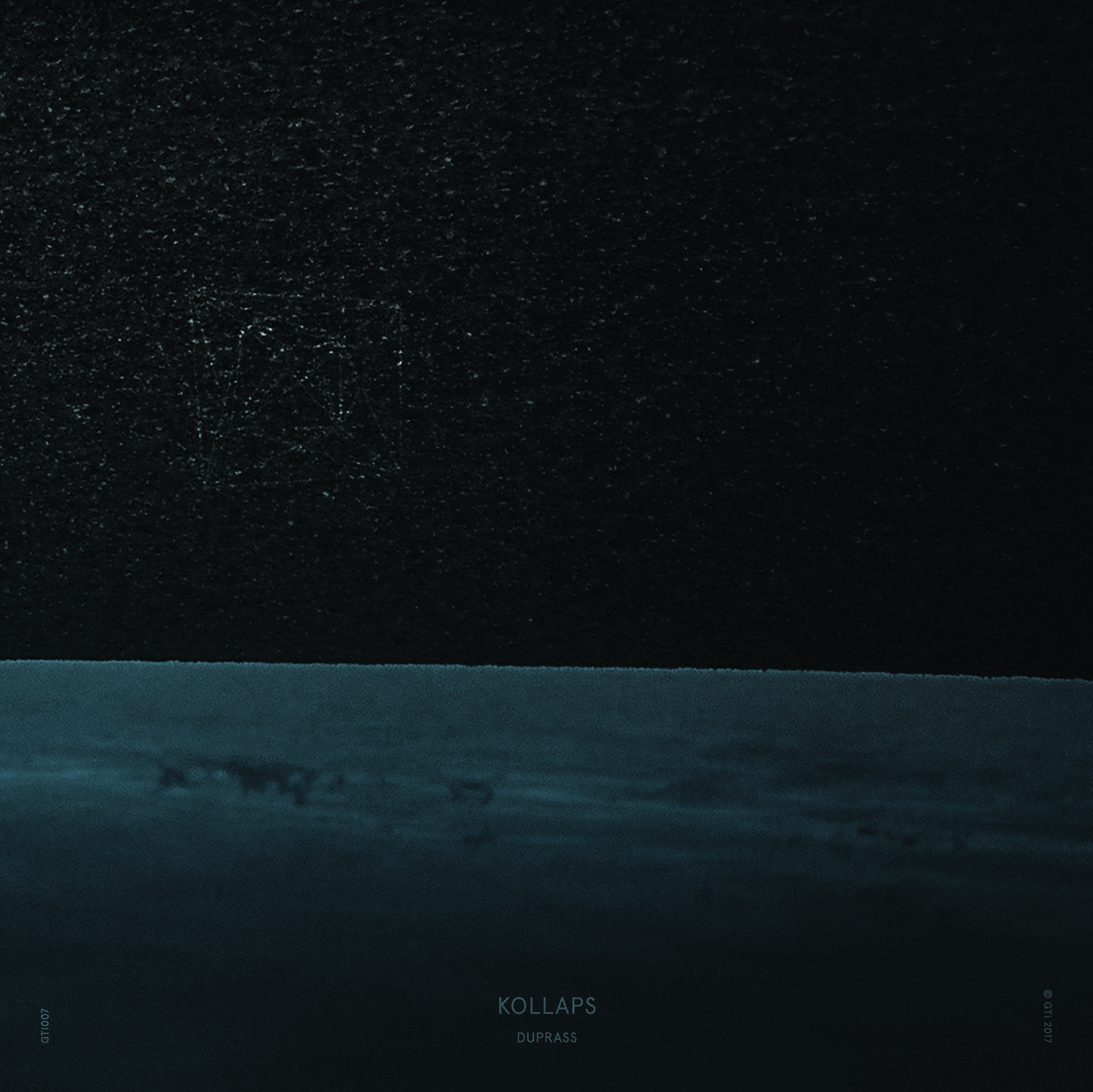 Kollaps - You&I
A term of silence from collective Grade 10 can only mean one thing, that there's something serious in the works. The wait is now over, as the team can proudly present it's most impressive effort to date, the first full length album from celestial duo Kollaps. Titled 'DUPRASS,' the first Grade 10 album is made up of five original full length tracks, but also flows as a solid body of work. Dropping on May 12th 2017 as a vinyl offering with digital to follow, Duprass also marks the two year anniversary of the birth of Grade 10. Across Duprass, the resident dream-like production pair Kollaps explore ambient textures within the realms of rave culture, bringing that other-worldly signature sound that has been a core component of Grade 10 since day dot.
Comprised of G10 members Prayer and Coops, the pair delve into the relationship between cult underground genres and classical composition. Across GTi007, Prayer and Coop play into each other's abilities, with Prayer's classical ear and Coop's knowledge of electronic tones unifying to create beautifully haunting landscapes. Opener'You&I' pulls on emotive pads, building to heightened tones with just enough rumble, whilst grainy percussion and aching vocals contest for the forefront. 'Sundance' continues to explore similar territory, utilising classical harmonies with grieving pads, whilst vocal cuts rise from ambience and lay naturally over the shifting garage swing. 'Beacon'goes deeper down the rabbit hole, as fragile synths fight off the grit before blossoming through the dampened textures, unearthing a serious roller that drives with high intensity right to the finish line. B-side 'Iris' channels alien communication before striking pads lead the way, pulling bold percussion and heartfelt vocals to help search for redemption amidst pained expression. Closer 'Luna' works as a 9-minute epic, conveying dissonant keys amongst cold and flustered breaks before clearing the fog and allowing light to shine through, with truly blissful chords that hold the torch high till closing.
Kollaps have been at the core of Grade 10 since long before the label was given a physical form, hence them stepping up for the first official release; GTi001 : 'MISERY / COULD THIS BE.' This set the standard of what the 8 member collective's broad palette of sound is able to offer, showcasing a renegade approach to creation not restricted by genre pigeonholes.
After various remixes, floating radio rips, collaborations and solo work, Duprass sees Prayer and Coop use the Kollaps alias in the finest form yet, and it's their boldest statement to date. Their ability to find beauty within rugged landscapes naturally shines through and makes GTi007 the label's most complete and personal record to date. Distributed via Kudos Records, the full length hits stores May 12th and will be available both on vinyl and digital.
Grade 10 International is made up of eight very different artists, each with their own musical personality. From classical to footwork, the group are bonded not by genre, but by a desire to do something outside of the norm. 2016 has been a big year for them; from holding down their much loved Radar Radio show to playing at Outlook Festival and headlining the TATE Modern Turbine Hall opening, people are taking notice of the Grade 10 crew. Classic Coke, Forever, Prayer, 8Ball, Loosewomen, Nokia Boys, Kollaps and Unslaved make up the family, with an designer who is responsible for the striking aesthetic associated with the label.
For more information and the full catalogue of Grade 10, head to www.grade10.uk/