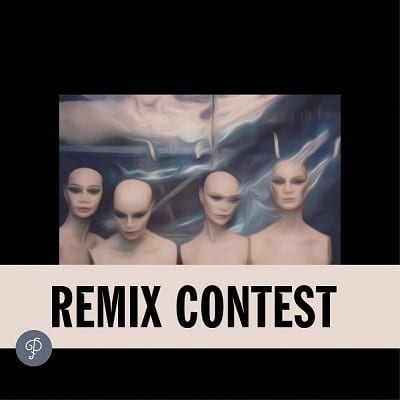 Youksek's Partyfine and Get A Room! team up with Earmilk to launch remix competition
Get A Room! and Partyfine have teamed up with Earmilk to launch a remix competition for 'Agony & Pain'. The label founded by electronic music producer Yuksek is inviting aspiring producers and musicians to create a remix of Get A Room!'s infectious new single, giving entrants the chance of winning a unique set of prizes.
To enter, create a remix using the stems of the track which can be found here and upload it to the SoundCloud group for submission here before the competition's deadline on 16th March. All submissions will be listened to by the Earmilk crew, Yuksek, Partyfine staff, and the Get A Room! boys themselves.
They will judge every remix entered into the competition and pick their favourite entry, which will win:
• Inclusion on a Get A Room!'s 'Radio Grabuge Mixtape'
• A release on Partyfine's Soundcloud and re-posts by Yuksek & Get A Room!
• Exposure to hundreds of thousands of people through an exclusive placement and promotion on all Partyfine and Earmilk channels.
• Premiere of the remix via Earmilk.
• VIP tickets to a chosen Partyfine party with a +1 and a chance to meet the artists.
• A Partyfine merchandise pack including a signed copy of Partyfine vol.1 on double vinyl and a Partyfine T- Shirt.
Feedback will be given for a select handful of tracks that the judges have enjoyed before the contest's winner is announced on the 23rd March.
The duo themselves are already celebrated for their remixes, which have been released through some of the best electro labels around including Kill The DJ, DFA, Ed Banger, Tigersushi, Labelle, and Meant.
The single already has a remix from experimental producer The Emperor Machine on Get A Room!'s new EP, 'Inbetween', certainly a source of inspiration for anyone interested in entering the competition. The Emperor Machine has previously turned his hand to remixes of giants like Moby, Daft Punk and Royksopp, and his edit of 'Agony & Pain' has been supported by legendary BBC Radio 1 DJ Pete Tong and 1Xtra's Monki.
The Partyfine label itself has gained notable respect from its peers since its inception in 2013, with Jeremy Abbott of Mixmag praising the imprint as 'a label as exciting as its manager', and Annie Nightingale citing Yuksek's releases as quickly making Partyfine 'a trusted tastemaker in music.'
This is a remarkable opportunity to have your music heard by incredibly talented and respected musicians, expose your talent to huge numbers of people and win some fantastic prizes.