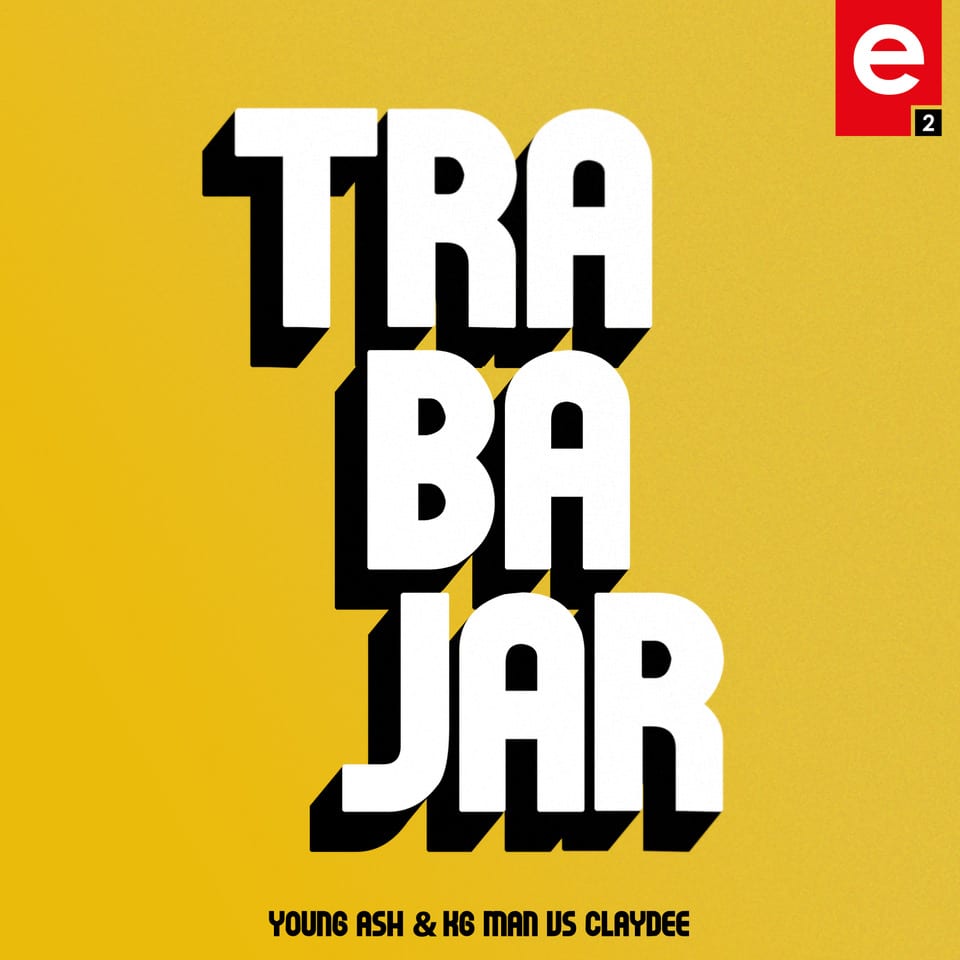 Young Ash & Kg Man Vs Claydee – Trabajar
One of the keywords of E2 label rebirth is "Trabajar", a smashing dance-latin track created by 1995 Bronx singer Young Ash in collaboration with italian dj & producer KG Man and Greek based artist Claydee!
Produced by the italian 
Karmin Shiff 
and 
J7J
, "Trabajar" features the essential elements you need to dance and keep an happy and positive mood, even when you're in difficulty.
"To work" is the translation of the title and Young Ash sings 
"A mi me gusta Trabajar"
, 
while KG Man defines himself a 
"money boy living in a money world" 
in Jamaican language Patwa.
KG MAN presented his debut album "International Business" in 2014, in parallel with releases on Mad Decent and Dim Mak Records supported and played several times by Skrillex and Diplo. Recently he produced the new anthem of an important program on the italian Radio Deejay.
Young Ash is a young and proud 1995 female voice from the Bronx emboldening women to rise to their power. Her devoted audience embraces the fact that she can switch from dancehall to trap, from R&B to rap. Her latest collaboration "BaBaBa" with the one and only Dillon Francis brought her under the international spotlights and now it's time for "Trabajar"!
Claydee is a Greek based songwriter/producer based in Athens of Albanian descent, among the best artists in the country. His latest single "Licky" on EGO featuring Dominican bombshell Jenn Morel reached 5.5 million plays on YouTube and 3 million plays on Spotify! 
So work hard, play hard and enjoy "Trabajar"!