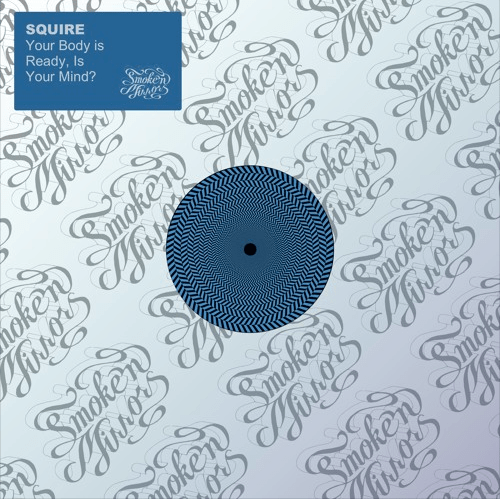 Squire - Your Body Is Ready, Is Your Mind?
Barcelona's Squire comes correct with his latest EP. Its a heady three track number of supple and intoxicating house grooves for DJs who like to make a big impact in subtle and subversive ways. Smoke N Mirrors is the label it comes on and it marks a fine fiftieth outing for the label.
Move Dance Rewind goes first and is a deep and woozy number with whispered vocals, soft synths and drifting trumpets all bending and warping round each other in steam and sensual fashion. Parallel Frames is a nicely melodic number that zones you out with long tailed chords and rubbery click drums that make you wiggle. It's dead of night stuff for the mind as much as the heel. When It Rains into the Wild is the closer and is seven minutes of slowly unfolding synths, rolling rubber drums and spacious pads that make for a vast track that extends all around you. Female vocals are an alluring addition and this one rounds out a classy EP overall.
Pre-Order – https://www.beatport.com/release/your-body-is-ready-is-your-mind/2139929