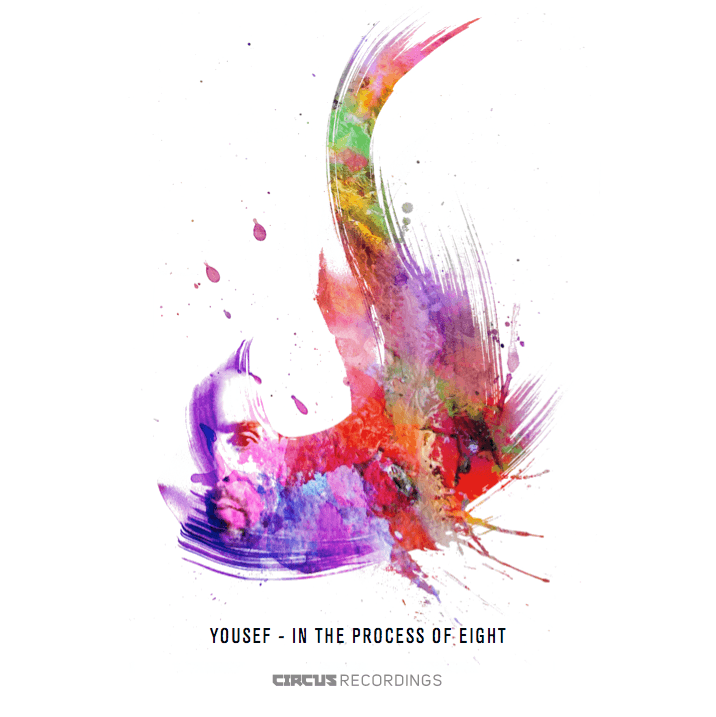 Yousef – In the Process of Eight
In his 3rd artist album, Yousef elegantly marries an ongoing desire to labour dance floors with an unquenchable thirst to exhibit the range of musical influences he's developed in a 15-year career as a Dj and producer.
Sticking with the 4/4 beat on this project, Yousef skilfully weaves through a variety of sophisticated electronic music. Sultry vocals sit next to Chicago rhythms, elevating moments couple up with cinematic techno, all relentlessly pulsating to the heart beat of authentic house. In The Process of Eight is an undertaking accomplished by someone who has dedicated their working life to the spirit of house music.
Produced, arranged and mixed by Yousef, the project invites a talented multitude of seasoned, fresh and even unknown artists, singers and beat makers to join him. Collaborations come from, Uner, Reboot, Bontan and the legendary Blakkat, with vocals from The Angel, soon to be discovered LA based jazz songstress Erica Thomson and Crosstown Rebels frequenter Kieran Fowkes, who appears on the first single taken from the album "Let Go".
In The Process of Eight also includes two of Yousef's iconic tracks "Come Home" and "Float Away", amalgamating them along side his brand new compositions creating the producers most accomplished body of work to date.
Three singles from the album are penned for release in quick succession by mid summer 2015, followed by further music released on other world-class labels, Ellen Aliens 'Bpitch Control' and Dennis Ferrers 'Objektivity'.

While being astutely present Let Go is Yousef's own tribute to his early years as a DJ and producer, a throwback to his Chicago influence. As the vocal proceeds and controls the track, a looping bass hook and gnarly rhythm refuse to relent. The track rides on through a gentler, more musically delicate zone before the necessary crescendo demands that the listener adheres to the title…

Stream the first single "Let Go" Feat. Kieran Fowkes taken from the album here: