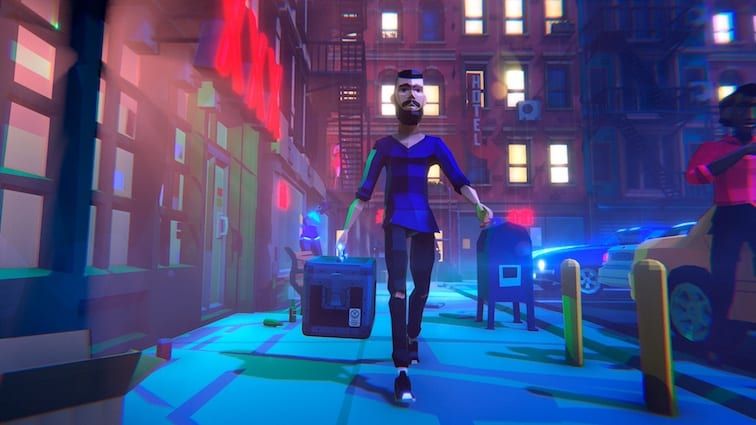 Youth Control Games Announces MIXMSTR, The First Ever DJ Culture Mobile Game
Youth Control Games is set to release the free-to-play DJ'ing mobile game on Android and iOS early next year. MIXMSTR combines rhythm action gameplay with strategic music selection as you take your DJ career from gigs at the smallest clubs to headlining huge festivals.
See the first teaser trailer HERE. (https://youtu.be/zgMRPn8Dv0o)
Finland's, Youth Control Games, has released the first teaser video of MIXMSTR, the first ever DJ'ing mobile game. Due for launch early 2019, MIXMSTR will be available on Android and iOS and will be free-to-play with in-app purchases. Featuring an array of clubland characters, MIXMSTR will see players combine rhythm action gameplay with strategic music selection to build a career as a DJ. MIXMSTR will feature music from real labels, available to purchase, and will create new revenue streams for the music industry.
The teaser video gives a glimpse of the MIXMSTR virtual world, including nightlife characters and club venues. Fans of DJ culture will be immersed in the game as they work their way up the DJ rankings.
Youth Control Games provides a core team of experienced music and mobile games industry professionals (Ubisoft, Rovio / Angry Birds, Frozen Vision) and is an offshoot of Youth Control; a Finnish, boutique record label, publisher, artist agency and events company, focused on electronic music, whose releases have been streamed millions of times.
A more in-depth MIXMSTR trailer is set for release before the end of the year with more information on gameplay and the MIXMSTR virtual world.
To register interest in being one of the first to try out MIXMSTR go to www.mixmstr.com