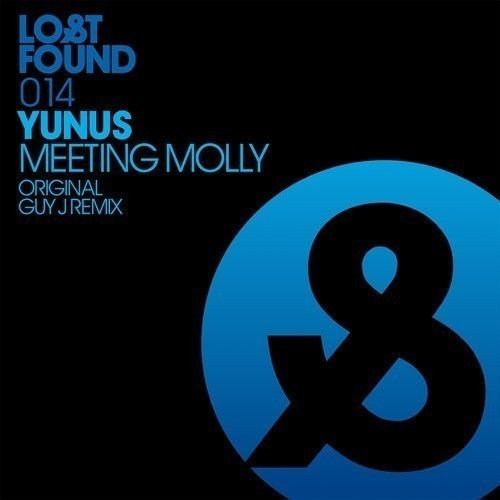 Yunus – Meeting Molly
Guy J's Lost & Found is riding high in 2014 with a series of exceptional releases that now continue with a debut offering on the label from the super-talented Turkish producer, Yunus Güvenen.
Meeting Molly is a glorious smile inducing, ever-evolving piece of modern electronic wonderment that oozes positivity. Standout and distinctive in style, Yunus displays an unrivalled passion to harness melodic beauty of the finest quality. His music is unique and magical, steering clear of tried and tested formulas, playing with sounds, pushing boundaries with interesting structures and exhibiting an attention to detail that continues right to the very last bar.
Guy J's work is always touched with a magic and emotion that few rival and his remix of Meeting Molly is yet another example of why his productions are so special. This restrained, sensual beauty flows seemingly effortlessly into an ever-blossoming journey as it weaves its slow-build seductive spell, making it the perfect partner for the exceptional inventive original.
Lost & Found is steadily building a catalogue of releases that are uniquely joyous, uplifting, intelligent and beautiful. Guy J and the artists he features alongside his own productions, are exploring the psyche of electronic dance music, asking questions and tasting possibilities, forging ahead into the future. Yunus is a perfect new addition to the Lost & Found family. This is a label that everyone should, most definitely, always keep on his or her music radar.