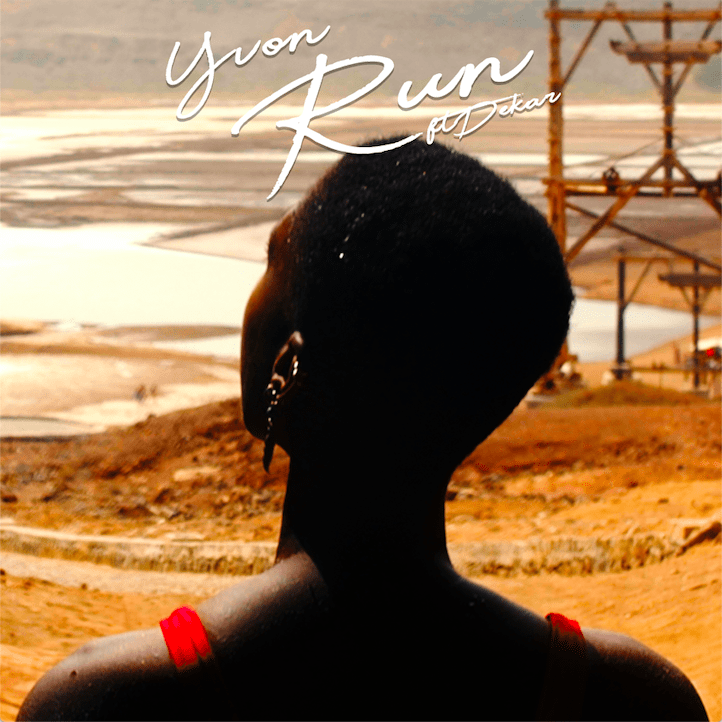 Yvon reveals new single 'Run' featuring Dekar
Yvon uses music as a therapeutic outlet, expressing her thoughts and feelings through creating music, she has collaborated with Dekar to give us her latest release 'Run'. Set in a beautiful tropical location Yvon takes us on a virtual adventure through the scenic island of Cape Verde in her brand new music video.
Following on from the captivating 'Call On Me', Yvon's returns with 'Run' featuring Dekar, is a smooth RnB infused track with a hint of tropical vibes resonating from its core. Speaking on the collaboration Yvon says "In my song 'Run' ft Dekar, I express the feeling of not belonging and wanting to escape to paradise with a lover where we can be free. As much as I enjoy being a professional model and part of the fashion industry, music is my true passion and way of communicating with the world."
Having modelled and walked on runways for the elites of the fashion industry, representing brands such as Victoria Beckham, Maison Margiela, Matches Fashion, Selfridges and Topshop to name a few, Yvon's main passion and focus is her musical journey. After losing her father at a young age, Yvon started writing poetry at aged seven and writing became a daily therapy for her. Although singing since a young age, her desire to vocalise her poetry sparked an interest in rapping, further influenced by hearing her brothers write lyrics and perform around the house.
With a 'Free Spirited' musical style, Yvon combines mainly RnB and Soul, with influences ranging from the greats that include Lauryn Hill, Erykah Badu, D'Angelo and Jasmine Sullivan. She has spent the last two years honing her craft in the studio and gained support from tastemaker sites such as Dazed and HighSnobiety for her stepped back performance at Sofar Sounds HQ, she has also delivered impressive performances at the likes of Keakie, UN:HURD and The Hospital Club.
Bringing a captivating and unique musical experience, let your mind 'Run' with Yvon.