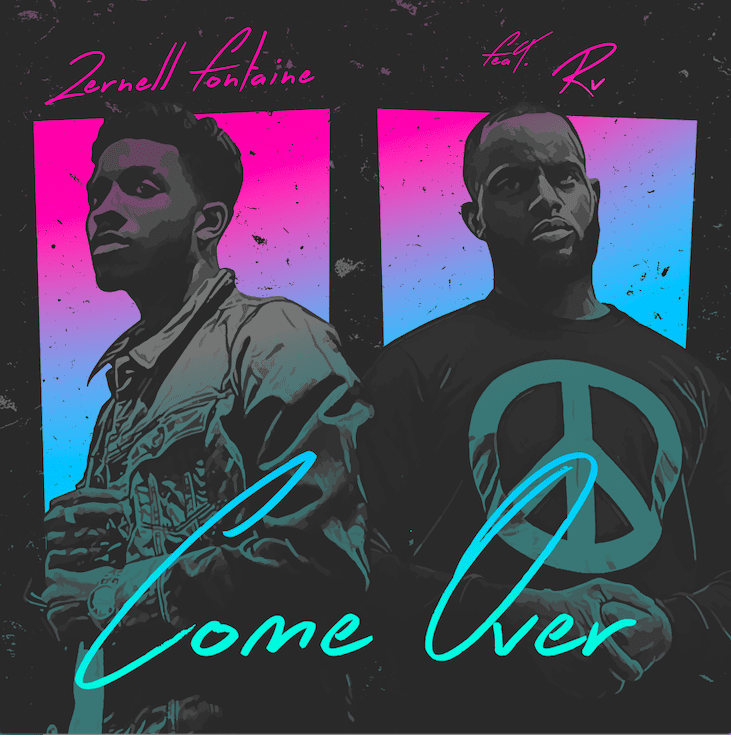 Zernell Fontaine joins forces with RV on 'Come Over'
At 22 years old Zernell Fontaine has a musical CV to be impressed by, thanks to his consistently dope R&B drops and his early entry in to the music game. Eager to experiment with his sound he is on an unabating journey of musical discovery, meaning we've only just scratched the surface of this exciting upcoming talent.
Collaborating with North London rap sensation RV for new release 'Come Over', released by 2ToneRecords/Warner, Zernell Fontaine delivers refreshing R&B alongside all of the elements that make the British Black Music scene so impressive right now. Stepping straight on to the beat creating an instant vibe of a hook before making way for a first weighty verse from RV, the record is dominated in all the right ways by Zernell who balances his melodic ad-libs and backing vocals with RV's verses, making this the perfect cuffing season anthem. Accompanied by a Kevin Hudson directed video, which captures the sharp and sexy tones of the record, 'Come Over' is steeped in the roots of classic, soulful, smooth R&B, whilst the UK influence is also undeniable, resulting in Zernell's very own modern day take on R&B.
Working with some of the worlds most renowned R&B hitmakers including Rodney Jerkins, Brian Michael Cox, Harmony (H-Money) Samuels, Angel, Sean Garrett, PRGRSHN (WSTRN) and more, Zernell made his first steps to his professional career at 13 years old, forming a strong foundation which now allows him to flourish artistically. His previous work and collaborations with the likes of Sneakbo pays further homage to his talents, not only vocally but visually too, as his inspirations from R&B legends such as Chris Brown, Usher and Michael Jackson spill in to his mesmerising dance filled performances. 
Discovered by Elliot Grange (Tekashi 6ixNine, Trippie Redd) and now finding a home with the homegrown label 2ToneRecords, all the indicators point towards a promising future for the star. Now is the time to 'Come Over' to Zernell Fontaine and discover him for yourself.