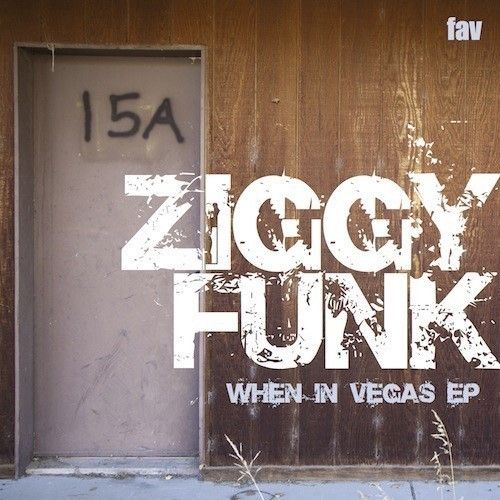 Ziggy Funk – When In Vegas EP
Favouritizm are thrilled to welcome the young and highly talented Ziggy Funk to the label with a monster triple tracker, 'When In Vegas EP'. Those who like a lil' Jazz in the House will welcome this tasty package, as Ziggy demonstrates his ability to create the slickest of grooves powered by sublime jazzy hooks, tipping his hat to the glory days of Acid Jazz and hey presto(!) 'cool' is reborn once again! 😉 Ziggy opens with 'Red 32', which comes armed with a cool piano hook, jazzy brass stabs, topped off with some serious freestyle key work. Follows is the sax driven 'Free Your Mind', laced with funky guitar licks and hammond sweeps, underpinned by bouncing beats – oh, watch out for the bass licks!. Closing this wonderful Summer package on a more downtempo vibe is the deep funky groove 'City Of Sin' which offers a hefty vibes hook, oozing with class and atmosphere!
London's young Ziggy Funk has been involved with music for many years, his musical journey was spawned out of curiosity rather than a musical family upbringing. Picking up and learning the guitar at a young age led him to play in numerous bands, exploring different styles from Funk, hip-hop, jazz, blues and world music in his repertoire. Fast forward a few years and Ziggy fell in love with house music and began to hone his skills as a producer and DJ. Playing at many great venues such The Roundhouse, The Big Chill' festival, East Village and the infamous Soul Heaven night's, Ziggy is a premier member of the london soulful DJ set and holds a residency at Deep Into Soul.
Production wise, Ziggy received huge success with 'Everyday' alongside long term musical partner, Taliwa, under the mighty Foliage label, which received a great reception from the house community. The duo then went on and wrote anther smash 'What You Afraid Of', which was released on Spen's Quantize Recordings. Ziggy has also released works under Defected, Soul Heaven,Tony Records, Limestone Recordings, Room Control records and more. Ziggy's new ventures with successful producer and DJ, Neil Pierce of Fanatix/Soul heaven Include a label launch which is also named after their collaborative guise 'Rhemi'. The two have numerous original/remix work under the moniker, most notably 'Friends' featuring the talented Kele Le Roc and recently 'Fathers' featuring Lifford Shillingford.
'When In Vegas EP' will be released on Traxsource promo August 26th / full release September 23rd 2013 on Favouritizm.