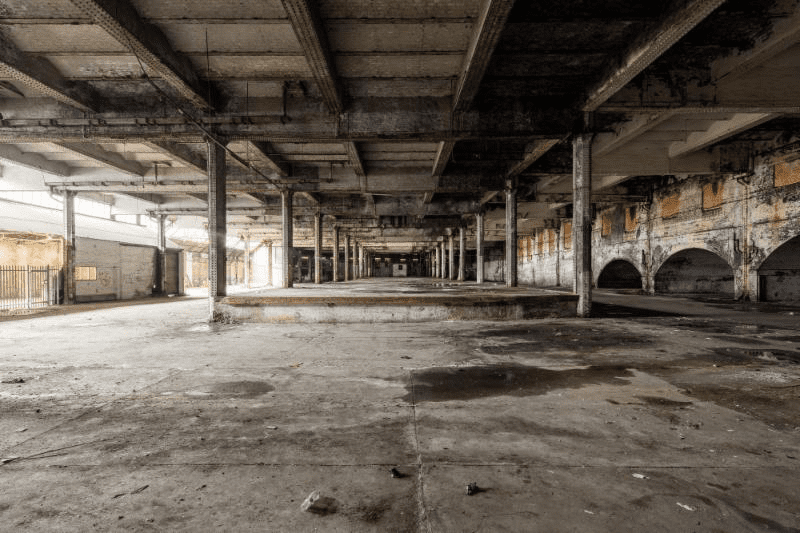 10,000 Capacity Culture Venue to Open At Manchester's Historic Mayfield This August
PLANS have been unveiled for a spectacular new cultural venue for Manchester which could become one of the city's biggest visitor attractions within two years.
The proposed 10,000 capacity performance, community and studio space at the historic Mayfield site, next to Piccadilly station, could see up to a million visitors next year.
The
 new venue, to be called Depot, is set to launch at Mayfield this summer with
Manchester Pride Live
on 24th and 25th August 2019. Subject to planning consent, the space will become a multi-use cultural venue for the city and is expected to be in use for the
next five years
while the £1bn-plus regeneration of the 30-acre Mayfield site is progressed.
The team behind the venture say they expect to attract a range of globally significant performers to the city with a diverse programme of cultural activities and artists. A unique offering to the city will be the promise to deliver a proportion of tickets to all events at discounted prices for residents, students, children, OAP's and wheelchair users and their companions.
Depot is a collaboration between The Mayfield Partnership (comprising regeneration specialist U+I, Manchester City Council, Transport for Greater Manchester and LCR) and venue specialists Broadwick Venues and Vibration Group, the team behind the hugely successful Printworks London, The Drumsheds and Exhibition London.
Alongside the proposed main performance space at Depot, there will be two smaller areas. One of those, called Concourse, will be providing a range of free-to-attend community events, seasonal activities and food experiences.
The second space, called Archive, will offer a more intimate performance area as well as low-cost rehearsal and studio space for local artists.
Richard Upton, Chief Development Officer at U+I, said: "We want to add something to the Mancunian cultural landscape which is unique not just in the city but in the UK.
"Depot will be a place that blends the global with the local and where international stars and local school children will be able access the same quality of performance and studio space. It will be democratic and distinctive."
Mayfield has already established itself as a venue for cultural events over the past few years, including several commissions by Manchester International Festival, one of which, Invisible Cities, will be staged there as part of MIF19 from 5-14 July (
mif.co.uk
).
Depot will also host Manchester Pride Live in August, as well as a string of high profile contemporary music shows set to be announced in the coming weeks.
The Mayfield Partnership aims to transform the Mayfield site into a world-class urban neighbourhood over the next decade, delivering new office and leisure space, a new park, homes and a hotel.
Work is expected to begin on the first phase of the wider Mayfield development, subject to planning consent, later this year.
Some of the potential events being lined up for the new venue include:
·      Live music and concerts featuring both international and local pop and dance performers
·      Theatre and dance performances, playing host to touring productions and festivals.
·      Community events including for children and young people
·      A market hall for the best new street food
·      Pop-up dining events for new restaurant concepts
·      Curated retail fairs such as vintage, record, craft or fashion
·      Pre-recorded music events such as dance music and DJ events
·      Exhibitions and art installations from touring and local artists
·      Corporate hire for business events and conferences
·      Pop-up cinema and football screenings
Mayfield Partnership and U+I Development Director James Heather said: "The new venue represents a major commitment to culture in Manchester and will have a significant impact in terms of attracting visitors to the city, providing a platform for local artists and a facility for the whole community to use. Bringing it back to life is part of our commitment to finding worthwhile interim uses for spaces while long-term regeneration plans are developed."
Broadwick Venues Director, Bradley Thomson said: "The new performance spaces as part of the Mayfield regeneration are a huge opportunity to welcome the city of Manchester to see Mayfield Depot. Using arts programming and cultural happenings we plan to create some amazing experiences in this new space."
Creative Director at Vibration Group, Simeon Aldred said:  "Our team are famous for our work in cultural regeneration but in a city as rich as Manchester culturally, we have an exciting opportunity to push the boundaries to the next level in terms of performance. We are also super excited to programme a broad spectrum of arts in the venue from newly commissioned ballet through to orchestral residencies and free events for the people of Manchester."
DEPOT
Mayfield Depot
Fairfield Street
Manchester
MORE INFO: