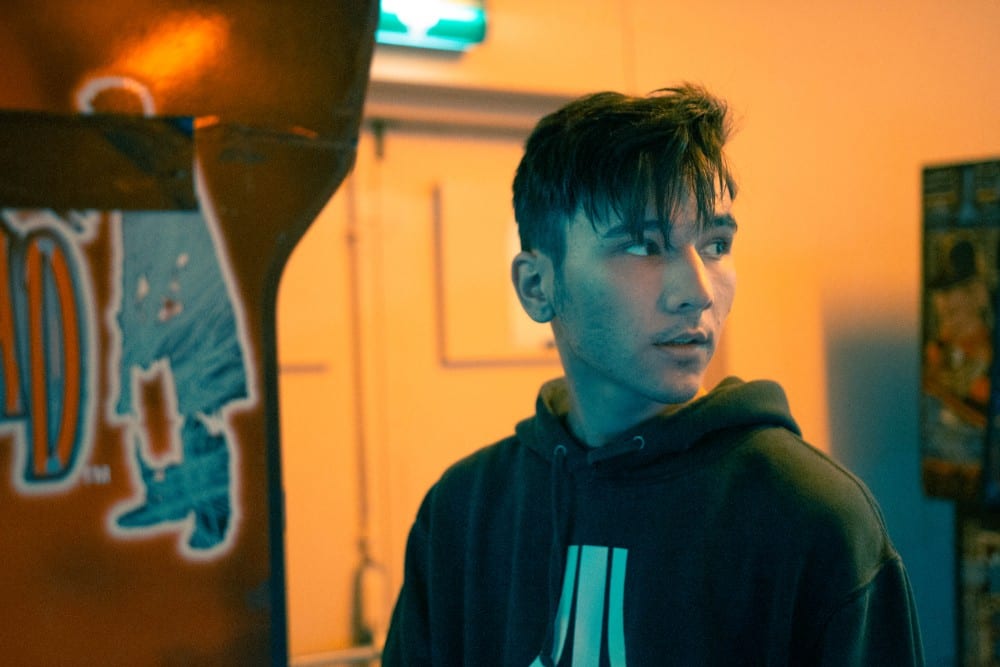 5 Minutes With… Marshmello and Garrix fave Todd Helder
Discovered by Marshmello at just 15 years old and with a slew of hits under his belt on Martin Garrix's STMPD RCRDS, Dutch hotshot Todd Helder has been one to watch out for over the past few years. Not 21 and raring to go, the wunderkind was snapped up by one of the planet's more revered indie labels, NCS, to make his official imprint debut with the Guy Arthur and TITUS collab 'Closer'. Racking up an incredible 500,000 views in just four short days, the track is already on its way to establishing Helder as a new NCS favourite. I House U managed to grab the young producer for 5 minutes to find out more…
Hi Todd, welcome to IHU. Can you tell us where you are and what you're doing today?
Yoo! First of all thank you for having me! Just chilling at home playing video games and making music. 
You had a pretty explosive start to your career. How instrumental was your remix of Marshmello's 'Alone' and how did you manage to get it into his hands? 
Yeah it was so crazy! So a little background story first. My name is Frank van den Eijkel and I got into music production when I was around 15 years old. In the beginning I was just playing around, but when I entered a remix contest for Marshmello and found out I won, things started to become more serious however also a lot of fun! I never thought he would support my remix, for the remix I believe I only used the vocal sample for the remix.
After the 'Alone' remix, you went on to make your debut release on Martin Garrix's STMPD RCRDS. Can you tell us what your reaction was like when you got that news?
After the remix I came into contact with STMPD (martin) when I pitched my first single 'I Need' there. I pinch myself every day because I still can't believe it's real!
Tell us about 'Closer'. How did you come to collaborate with Guy Arthur and TITUS? How did the track come together in the studio and what's the message behind it?
After I heard Guy's remix for The Him I immediately contacted him via SoundCloud and after talking for awhile I send him the first concept of Closer. While working on the second break I felt like it missed something so I contacted TITUS to write something on the 2nd break. I found Titus through his sample pack which he released on Splice, I actually used one of his samples on another song of mine called 'Deeper' which is released on STMPD! Anyway his amazing voice/songwriting definitely made track so much crazier!! 
You're becoming increasingly known for your love of retro gaming. How much does it influence your sound and your brand?
 My love of retro gaming influenced my sound and brand a lot. One of goals this year is to make retro gaming cool again!  
What kind of set-up have you got at home and what's the best game you're playing right now?
My setup is pretty basic to be honest: KRK Rokit 6 (rarely use it), Sennheiser 6XX, Scarlett 2i2, Macbook Pro, FL Studio, Sylenth1, Soundtoys and a monitor from LG. You don't need a lot of equipment to make music, it's all in your head!
If you could create a new soundtrack for any game, which one would it be and what would you do?
Would be cool to do a spin on the Minecraft soundtrack! We'll see 🙂
If you could be any retro gaming character, who would you be and why? 
I'd say Steve from Minecraft. He can punch pretty much anything and mould it into whatever. He can make magic potions, kill dragons, survive explosions and a ton of other survival-based abilities. He's a one-man show — the total package! 
Finally, what more can we expect from you over 2020?
For 2020 you can expect a lot of new music and collabs! I've been working the past month on a sick EP as well which I hope to release in the upcoming months! Thank you for having me and stay safe <3 
DOWNLOAD/STREAM Todd Helder & Guy Arthur ft TITUS 'Closer'