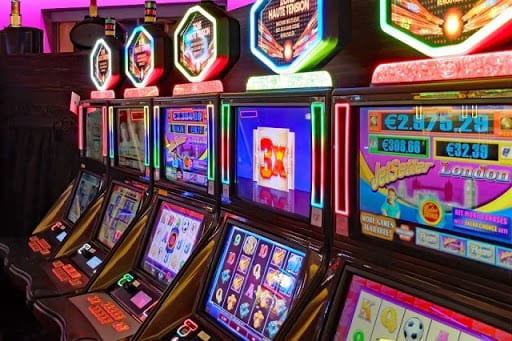 Slots That Require Skills
The skill based slot was originally introduced by casinos and manufacturers of slot machines as a way to encourage the younger players who were more used to gaming on PlayStations and Xboxes than casino floors and online slots  at freeslotsites.com as older gamblers have passed on the casinos saw revenues decline.
The Nevada law change in 2015 saw slot machines with an element of skill and by 2017 these machines were starting to take hold of the casinos. Currently, however, it is too early to say if this strategy is working or not and what the long term result may be.
There are a number of slots that require different levels of skill. Early games such as battle games, space invaders and puzzle games like Candy Crush for example took an element of skill, however, these games were introduced probably when the millennial target market wasn't even born.
There are many land based traditional casino games that do require skill, however, here we are going to look at the online slot machines that require skill.
Seinfeld was initially released for a land based traditional casino and was based on the nineties hit comedy show based in the US. The game is strongly linked to the TV show and shows footage from the show. Players can win free spins and bonuses based upon the four main characters in the show and famous scenes in the show. Needless to say it does help if a player is a fan of Seinfeld prior to tackling this game. The skill element comes into play via the Festivus Bonus. Festivus being a fictitious alternative to Christmas that appeared in an episode of Seinfeld and players shake the Festivus pole for cash prizes.
Wrecking Ball was released by IGT (International Gaming Technology) in November 2017 and incorporates a traditional slot with a joystick and offers a rare 830 ways to win format.  The game is played like a typical RNG (Random Number Generator) slot but the Smash Bonus feature gives the player control over an animated wrecking ball using the joystick.
Safari Match released by Synergy Blue in April 2018 was the company's second game of skill, ZOMBIE$ being its first. Safari Match is a more traditional slot with cascading reels and a skill element unlike ZOMBIE$.  Safari Match rewards players who manage to match coloured tiles on the eight by eight reel grid. Managed on Synergy's HAWG (Hybrid Arcade Wager based Gaming) platform, players use a controller to move the symbols around rather than relying on the slot computer and pure chance.  Safari Match works in a similar fashion to the likes of Candy Crush and Bejeweled. There is also a bonus wheel that triggers when more than three tiles are matched and awards the players with a possible multiplier of up to two hundred and fifty of the entire bet!!!