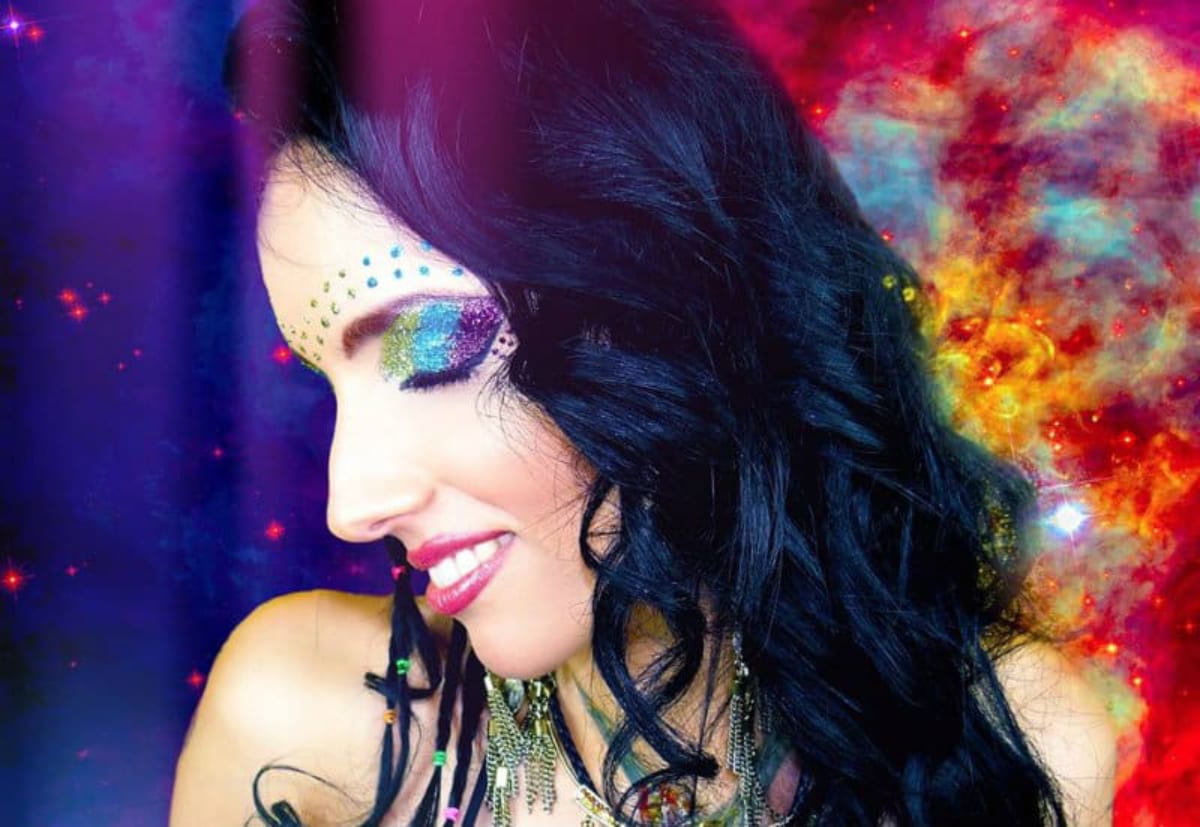 INTERVIEW: Nathassia
London-based, Dutch artist Nathassia lets her creativity speak through her music. Her unique style of electronica fused with elegantly crafted world music & uplifting pop sensibility, continues to attract a solid fan base. Dubbed by DJ Mag as 'A rare broken beat number' – recently we caught up with Nathassia to find out a little more:
Thanks for joining us today here at I House U, how was the festive season for you Nathassia?
I had a great Christmas with my family and a fantastic time at the Disneyland Paris New Year's eve party with Afrojack.
Tell us a little about your single, 'Is Everybody Searching'?
The song was inspired by a recent filming trip to Ouarzazate in Morocco and the Sahara Desert. No better place to pen lyrics!
Did you have a clear idea on how the record would sound, or did you just experiment when you were in the studio?
It began as a demo in my London studio collaborating with dubstep DJ/Producer Stenchman. In the final version I included ancient Persian instruments like the Oud.
You're originally from the Netherlands and now living in London. What made you make the move to the UK?
I initially came to the UK for work experience with a London based management company and soon I was featured on a huge global club hit. Luckily, I started to get busy so I began setting up my recording studio here. 
When you're not in studio recording, what do you like to do in your downtime?
I do like to party so you'll find me at various underground club nights in both Amsterdam & London (like E1).
If you could collaborate with anyone, who would it be?
I enjoy working with my favourite Dutch DJ's but it would be really interesting to branch out from that with the likes of David Guetta and Calvin Harris.
What would you say has been the toughest, along with most exciting moments for you over the years, as an artist?
The toughest was at the beginning learning the industry, working as a new vocalist with signed artists and having to navigate all the various income streams!
The most exciting so far was when I was asked to perform at the Valley of the Kings in Egypt. It was the first time in history that live music was allowed and to perform in front of one of the wonders of the world was breath taking and incredible. I also got to meet the princess of Egypt!
And finally, what can we expect from you in 2020?
I'm very excited for my first crossover single due out in March/April, followed by a new album and plenty of live performances in the second half of 2020.
Connect with Nathassia:
www.twitter.com/nathassiadevine
www.facebook.com/NathassiaDevine
www.instagram.com/nathassiadevine
www.soundcloud.com/nathassiadevine