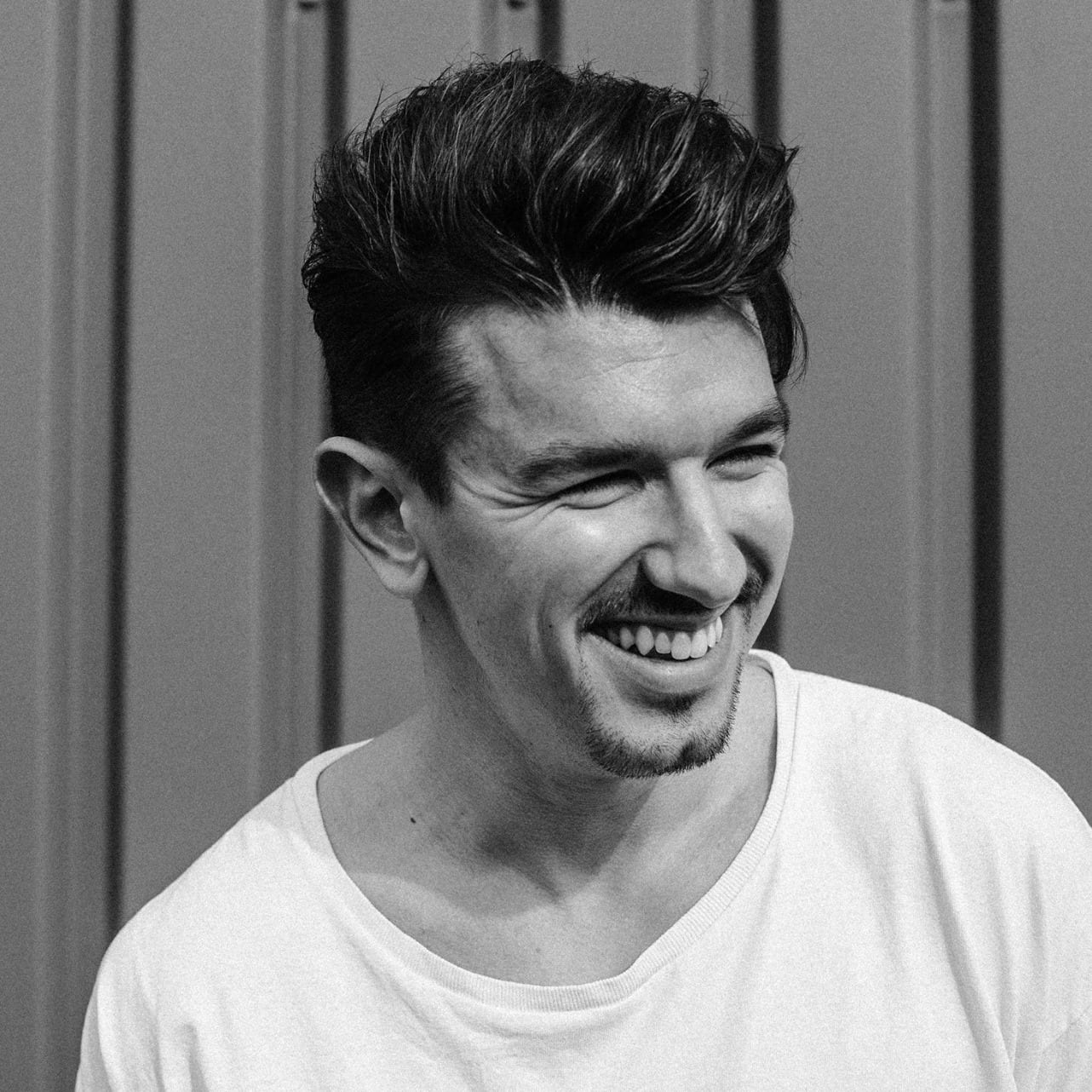 60 Seconds with Be Like Butter
Be Like Butter is an upcoming artist based in Bristol with his debut single and collab on Strictly Rhythm and 'Ode To Omar' on Wired. His sound is eclectic, often using world influences such as Middle Eastern, coupled with heavy synth or percussion electronic sounds.
We chat with
Be Like Butter
ahead of his gig at
WNDRLND
presents Down the Rabbit Hole at Gorilla in
Manchester
:
BUY TICKETS
——————————————————————————————————————————

How has 2019 been for you now you look back?
Its been a crazy year and has been mostly about productions and releases with my first release in March on Strictly and then Ode To Omar on Wired a few weeks back. Had some Radio 1 and Kiss Plays and DJs I look up to playing my music out across the world which has been a massive motivational boost so early on. Yeah madness. Last year I would've dreamt of this stuff.
What was your fav tune, moment, DJ set, party?

Haha fav tune is tough! I have so many fav tunes for different moments. My fav parties so far have to be Tekno Disco,  those guys are changing the game and its a pleasure to be taking my sound with them at events around the world. Having said that, I feel like i might have to amend this answer come December 8th after WNDRLND 
😬
My fav sets have to have been from Palmsy, (Palms Trax), I like to give him a nickname like we're on first name basis, but we're not. I saw him 3 times this summer but his sets at Dekmantel and at Pikes Ibiza were two of the greatest sets I've ever heard and really set the benchmark for me.
One of the tracks from these sets that I still listen to today is TJADE – Koi Jaye (Edit), something that rings similar to Ode to Omar but has more of an Italo Disco vibe. Was waiting for it to come out forever, swear I lost my shit numerous times listening to that.
Tell us about your Ode to Omar tune – why do that?
Ode to Omar was actually made around this time last year, the name is homage to Omar Souleyman.  We saved the release over the last 12 months as we've heard a massive shift  into the sounds that we like, (melodic, progressive, afro, etc). So we put it out at the start of this month and it did well to get to #15 on Beatport. Was it the right time though, who knows, I think it will resurge at some point, but the response has been mad.
It may be my heritage but I have a love for middle eastern sounds and think they're in my blood, Enzo is similar to me in that sense and Ode has that powerful, infectious melody that we both love and hate. Its a memory i'll never forget. We like making music that sounds different.
How did your release on Strictly Rhythm come about? 
Fortunately I think timings were on my side to do the collab with Vince at that time when Strictly were looking for a follow up from him. I was really into Lo-fi and Vince was and still is all about simplicity. He took the reigns on production as I was still learning at that time and we went for that raw stripped back house cut which we called 'A-Side' for its organic feel. It's 8 channels I think!
Strictly Rhythm being from NY proved perfect as I had shot some Slow-mo videos on my iPhone there a few years ago and this made for the perfect music video.
What's it like working with such a legendary label?
To be on there with the likes of the greatest artists of all time was an unreal feeling, especially for my first release. 
They have power, they know that and you know that as the artist. It was great to see it get the reach out to artists we can't reach, and the response was really insightful seeing the cogs in motion for the first time. However, as much as I want to sing its praises, it's a cutthroat industry and releases on big labels aren't always the way to survive doing what you love.
What inspires or influences your tunes the most? Your own DJ sets or?
It might sound proper cheese but I think my inspiration comes from lots of different places, a moment in time, a place, a feeling, an experience. It's expression for me and the art is to channel it so clearly to anyone,.
What was it like playing Amnesia this summer – did you get nervous? Did you plan it at all? Did you have to scale up your sound for such a big club?
Yeah – insane. No DJ goes there without that anticipation or nerves, but once you play a few tracks you're in the moment. The great thing about a place like that is that the crowd are 100% on you, it reminds me of smaller intimate parties, just it isn't. But Amnesia and Ibiza in general has and I think should always be about the music, the DJs and the dancers. I'll cherish it for ever and I hope to headline a club of that grandeur soon.
You play Gorilla on 7th December for WNDRLND  – what should people expect from you and the night?
I think it's gunna be super interesting as there's a bunch of sounds coming together that could feed the appetite of anybody wanting to dance.  Theres always a great buzz and pressure when people from all over come together, and that pressure means the DJs are pushed to perform at their best. 
Manchesters a great spot, Gorillas a sick venue, and WNDRLNDs in UK are always jam packed with talent. The Ibiza crowd know the party  now, and WNDRLND bring that Ibiza experience to the night worldwide. Decors always nuts too so I cant wait, its like a new Elrow.
I've got some unreleased tracks Im going to play that have just gone down surprisingly well at my last gig in Bristol for Tekno Disco. Am deep in music at the mo and have got a load coming out these next 3 months so I'm gunna give it to them
.
What are you looking forward to in 2020?
2020 is all about getting music consistently out, 1 release a month. Build the sound that I've been envisioning and aim to give the people the time of their lives on the floor. That should be the aim of any DJ.
Why should we be more like butter?
Stay original, be yourself, don't change and definitely don't be margarine.