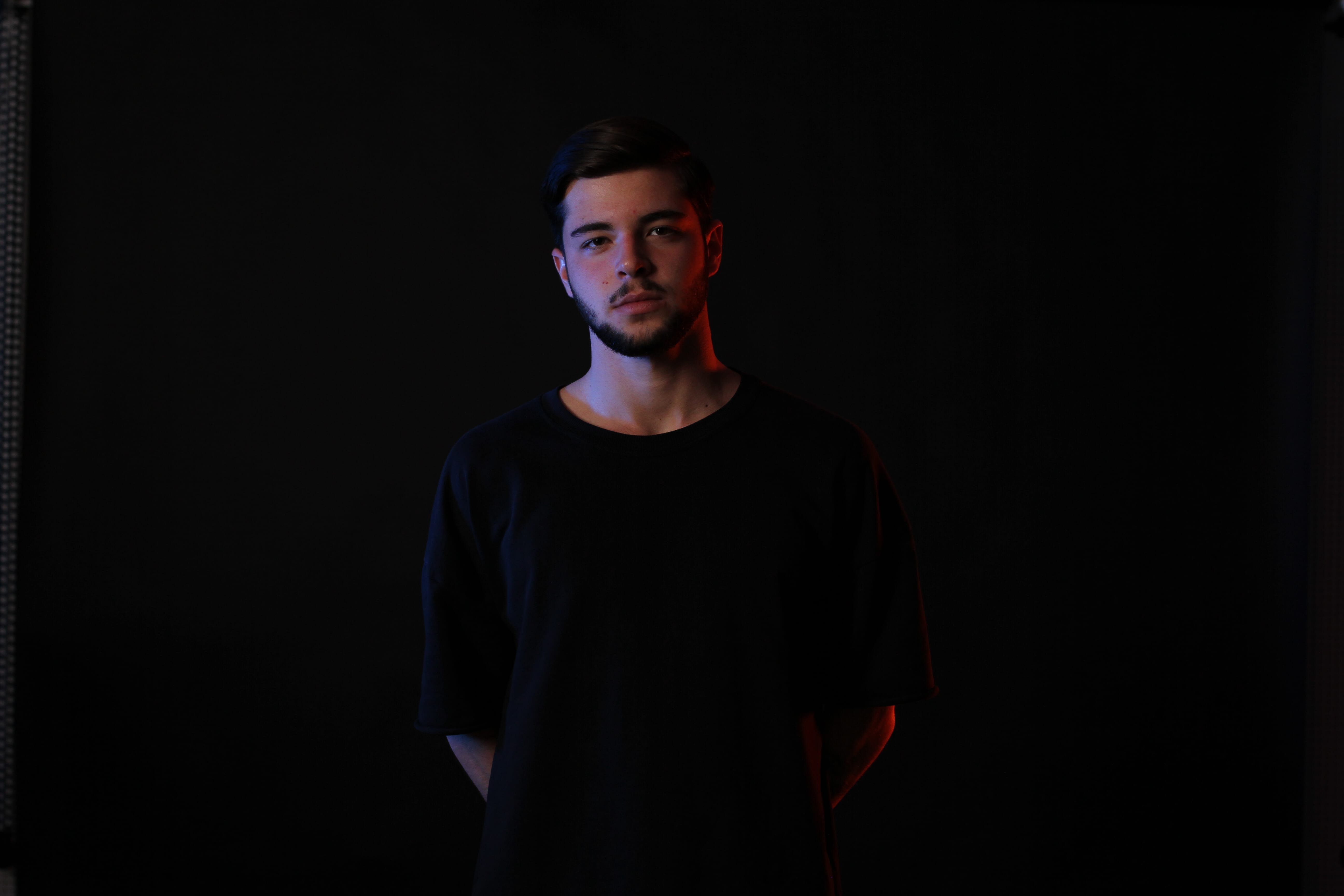 Introducing… Ian Sound
Rising tech-house talent Ian Sound emerged on Slovenia's Maribor music scene at the tender age of 15, his fresh blend of old school UK Garage, House and Tech House quickly establishing him as a rising star on the local scene. His natural talent, unique mixing style and enthralling stage presence have rapidly made him one to watch.
He holds European festival performances alongside the likes of Joris Voorn, Klingande, Plastick Funk, Paolo Barbato, Don Diablo, Sigala and more, with milestone appearances at Slovenia's biggest festival, Stellar Beat. He holds past releases on Lapsus Music and Kubu with a Shanghaied release imminent!
Sound's latest release 'Fake Records' drops today on Nervous Records, we caught up with him to find out more about him, the release and what he has in store for fans!
Hi Ian! Where in the world are you right now and what are you doing?
Hi there! Right now I am in Slovenia where I am from. I am currently in the studio (where you'll usually find me) working on new tracks and trying out new ideas that are in my head.
Can you tell us a little about your musical journey so far?
It all started when I was 15 years old. I started playing around small clubs and bars. Over the years I was trying to find myself and develop myself as a DJ/ Artist. After a few years people start to call me and book me for bigger festivals and clubs, I started DJing as a headliner in Slovenia and then I figured out that people understood me and my vision.
I knew I wanted to achieve bigger things so after 6 years of DJing I decided to focus on music production, I knew that this was the next step in my career. In 2018 I had hit a creative wall, I was trying to produce but nothing felt right and I was losing hope, I considered giving up on my dreams. I gave myself a kick up the ass, pulled myself together and from the start of 2019 my drive was stronger than ever, this is when everything started falling into place.
Your release 'Fake Records' drops on Nervous Records today! Can you tell us about how that signing came about?
I sent my first track "Wiggity Wack" to Nervous and they wanted to sign it immediately, however, once I heard back from Nervous, I had already signed the track to Lapsus Music.
I continued to chat with A&R at Nervous and planned to send them another track, knowing they liked the style of my first track I started working on a new sample from the track – "Dead Prez – Hip Hop". I knew the tracks were of a similar style but I honestly thought they would like 'Fake Records'  even more. I sent the track over to them, an hour later they got back to me wanting to take it! The next day the contract was signed it all moved so fast, I was so happy!
What was the inspiration for the track?
I had this drive in myself knowing that Nervous was waiting for material from me, knowing they were into my musical style was the biggest inspiration that pushed me to follow my sound and get the track to them. There were a lot of other inspirations, listening to The Martinez Brothers sets and all the Cuttin' Headz releases were a big inspiration for me. A lot of the time I get inspiration by drinking coffee and smoking cigarettes because this makes me calm and I think a lot about music.
Can you describe your musical style in 5 words?
Different, Sexy, Slow, Fast, Coffee.
Which DJ's / Producers and musical artists do you look up to?
I really look up to Jamie Jones, The Martinez Brothers and Marco Carola. I would love to step into their heads for a day to see and feel what they think and feel about music and DJ'ing.
You are part of Grahame Farmer's BOOST DJ group, can you tell us more about this initiative.
Grahame is a legend. He is really pushing me forward and opening doors for me that I couldn't have done by myself. He really takes time for me and motivates me, this is really important because us young and upcoming DJs and producers don't always have many people around us that support us and motivate us when we are down. It's really hard when you have a lot of unsigned material and record labels aren't responding to you but with him as a mentor, things have been a lot easier, knowing how to manage expectations.  I admire how he manages all the different arms to his businesses and the artists he is supporting. I'm sure he has superpowers!
And also the first artist to be signed to The Mother Lode PR's Emerging Artist Programme – how is that going for you?
It is going awesome. I never thought I would work with a PR agency, not so soon anyway! This was a big step as it's new ground for me. Rachael my PR agent has huge belief in my music which is really important, the communication between us is great and I know she wants to push me as far as possible! The emerging artist programme is for up and coming artists they think can make it to the very top so I am really happy they have such belief in me. It's the best feeling when you can trust someone and work with them hand in hand and this is what makes it so special.
Which labels would you love to work with for your unsigned material?
Hot Creations, Cuttin' Headz and Solid Grooves.
What's the best event/festival you have ever DJ'd at?
There were a lot of events and festivals that were amazing for me, but if I have to pick one I would say Kurzschluss event in Ljubljana where I was playing before Joris Voorn.
If you could DJ anywhere in the world, where would it be?
In Ibiza at DC-10. I get goosebumps just thinking about it.
What do you have planned musically over the next 12 months?
Work, work and more hard work on my new tracks. My goal is to eventually sign an EP on all my favourite labels that I mentioned. I know when I achieve this, everything will follow just as I had imagined. I hope haha!  Another goal is to meet more amazing new contacts and great people and share good vibes all over the world, this is why we do this after all!