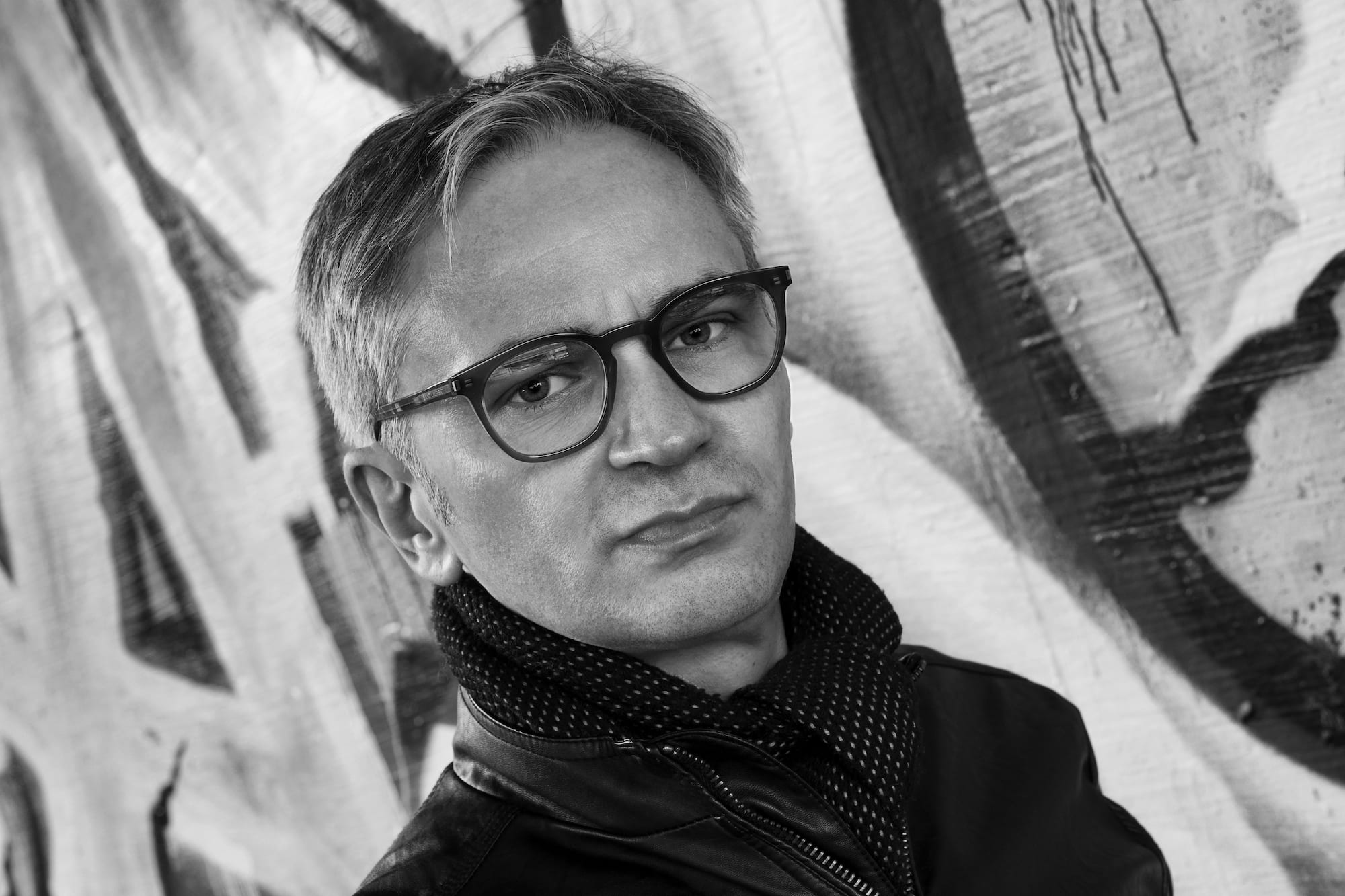 60 Seconds with Michele Chiavarini
60 Seconds with Michele Chiavarini
Michele's career as a successful multi-instrumentalist session musician, songwriter, composer, producer and remixer spans over 30 years, working with the world's musical elite including Robbie Williams, Kylie Minogue, Diana Ross, Donna Summer, Moby, Gloria Gaynor, Simply Red, and more. In house music, Michele is best known for his work with the likes of Joey Negro, Seamus Haji, DJ Spen, David Morales, Mark Knight to Melba Moore, Ann Nesby and Byron Stingily, among others. Having recently set up his quality new label, SPRY Records, with partner Fernanda Reis, we check in for a chat as he unleashes his new single with US vocalist, Aaron K Gray.
Hi Michele, for those who don't know you, please tell us a little about yourself, where you're from and how you first got into the world of dance music? 
I am an Italian musician, composer and producer. I spent most of my career in the UK and I first got into dance music as a session musician and programmer. One of my first jobs was to play keys on Double Dee's 'Found Love'.
As someone who has been producing music for a lot of years with a lot of artists, what release gave you the greatest pleasure to make? 
The list of people I have worked with in different capacities is truly endless. Not sure where I can start from. Working on albums gives me exceptional pleasure, because although it can be a long process, you interact with many singers, musicians, people in general. I would say my Nova Fronteira album on Z Records, Dave Lee's Jakatta album and Jazzinho's homonymous album.
Who are your musical heroes?
Again, very long list: Oscar Peterson, Herbie Hancock, Miles Davis, Wes Montgomery, Keith Jarrett, Pat Metheny, Gary Burton, Jaco Pastorius, Robert Farnon, Marcus Miller, John Patitucci, Peter Erskine, Quincy Jones, Chick Corea, Vince Mendoza, Earth Wind & Fire, Michael Brecker, Joni Mitchell, Daniel Lanois, etc.
Describe your sound in 5 words…
Soulful, Jazzy, Eclectic, Uplifting, Classy.
Who or what inspires your productions?
Inspiration can stem from anywhere and anybody, a sound, an instrument, a person, an event, etc. I feel that within me there is endless music which I would like to express. Any outside spark can trigger the beginning of the creative process.
You recently launched your new label venture SPRY Records with partner Fernanda Reis, who can we hear on the label and how is it all going so far? 
It's going very well, although I am not the quickest at completing productions, as I still work intensively as session musician, composer, producer and remixer. So our fans will have heard the excellent Carmichael Musiclover on 'Express Yourself' and featuring on our forthcoming single 'P.U.S.H.', is the amazing Aaron K Gray. We have lots of releases lined up, but I'd rather not spoil the surprise.
Your latest single 'P.U.S.H. (Pray Until Something Happens)' is a collaboration with US vocalist Aaron K Gray, please tell us about the song and how it sounds? 
It's a pretty classic, piano-driven, energetic and uplifting Gospel track, with Aaron displaying all his vocal prowess. Also Aaron's lyrics carry a really positive message, particularly relevant during the uncertain and very testing times we are going through.
<iframe width="100%" height="300″ scrolling="no" frameborder="no" allow="autoplay" src="https://w.soundcloud.com/player/?url=https%3A//api.soundcloud.com/tracks/782232154&color=%23ff5500&auto_play=false&hide_related=false&show_comments=true&show_user=true&show_reposts=false&show_teaser=true&visual=true"></iframe>
How did you link up with Aaron and will you be working together again on future projects?
Last year Aaron approached me to write a Gospel house track, based on my fondness of the genre and some of my previous releases, like '1 World', 'Let Me See You (Clap Your Hands)' and 'I'm So Alive'…
Which other singers would you most like to collaborate on a song with?
There are so many, in various music genres. I love Chaka Khan, PJ Morton, Ute Lemper, Aanderson Paak, Melonie Daniels, Mint Condition's Stokey Williams and Jesse Glynne, etc.
When it comes to your dj sets, what can we expect to hear?
Interesting music, in terms of song, performance and production. I never play the same set twice.
What are your current top 5 tracks?
Michele Chiavarini & Aaron K Gray – 'P.U.S.H. (Pray Until Something Happens) – SPRY Records
RK Fusion – Time Flight (The James L'Estraunge Orchestra Remix) – Atjazz Record Company
La Fine Equipe, Zefire – Typical Boy (Patchworks Remix) – Nowadays Records
Scott Diaz, LOA – Somewhere Else – Sub Urban
Joseff McKenneth, Josh Milan – Trust (Honeycomb Vocal Mix) – Honeycomb Music
What are you doing to keep yourself occupied with the current Coronavirus lock down over in Italy?
Spending more time with the family, checking up on friends, making music (in various genres), baking (way too much!), watching movies, TV series, Youtube tutorials, posting silliness on social media and relaxing. With all of the above, the average day gets filled quite quickly.
You also create a lot of music for TV, film and advertising, how does it different from writing and producing music for record labels and do you follow a different process? 
One of the main differences is that you start writing around some video footage (occasionally just a script). Crucially, the music you write has to enhance the mood of the video, without being too obtrusive. The music serves the scene and the dialogue, but at the same has to be a composition which can stand on its own two or more legs.
Which part of your job do you most enjoy?
Probably composing, i.e. gathering the musical parts and the sounds on which to build the foundation of the song. I enjoy playing various instruments, especially those I don't play too regularly, like the vibraphone. I also really love arranging backing vocals.
What else should we be looking out for from you in the next few months?
More releases from SPRY Records, and various productions outside house music, some of which I fear, might be delayed because of the Corona Virus crisis. Stay safe and remain hopeful.
'P.U.S.H. (Pray Until Something Happens)' will be released on Traxsource promo on March 27th / Full release April 10th 2020 on SPRY Records.
https://www.traxsource.com/title/1300273/p-u-s-h-pray-until-something-happens