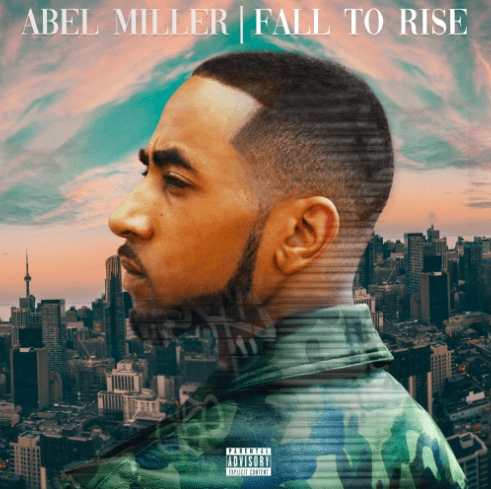 Abel Miller Shares 'Live It Up' Off Of New Project 'Fall To Rise'
R&B and Soul artist, Abel Miller, is set to make a statement with this new project. Taking listeners on a journey of challenges, growth and self-development, 'Fall To Rise' is the new self-confessed mixtape by the artist which depicts the highs and lows we all endure in life.
"Sometimes in life, you have to fall to rise, lose to win. Not every loss is the end. Life is a journey and this project showcases all parts of my life as it was made. At different parts from the ups 'Live It Up' ft Swiss to me trying to find my way "Still Hope'."  
Since his entrance to the UK music scene just over ten years ago, Abel Miller has evolved as an artist and matured as a person. From posting music covers on his YouTube channel to working with artists like Cashh (formerly known as Cashtastic), K Koke, Paigey Cakey, and J Spades. Abel has gained years worth of experience on what it's like to be a veteran artist in the music industry. His euphonious signature singing voice developed alongside fresh and contemporary music production, 'Fall To Rise' is a body of work that shows growth within people and obstacles we face which everyone can relate too.
The mixtape will include tracks such as 'Live It Up' featuring SoSolid Crew member Swiss which is a bright and optimistic feel-good song with a positive and hopeful message. Strong R&B vocals placed on this expressive and luminous instrumental (Produced by Sam K), Abel has been able to encapture and deliver his auspicious directive that "We'll be alright, we'll be ok, we'll be just fine". Topped with smart punchlines and canny metaphors provided by Swiss' rap verse, this track symbolises good times and wholehearted vibes.
Other tracks on the project carry different narratives such as the spacey and ominous track 8 'Pattern' which holds elements of Trap music and displays an alternative image. Track 7 'Fall To Rise', featuring South London rapper Little Torment, is a real Rap/Hip Hop tune and track 11 'Till The End' is an R&B track that supplies smooth and nostalgic vibes. This 12 track EP is a crossroad through different ups and downs through different genres while retaining a mutual sound dynamic.
'Fall To Rise' is a reflection of good and bad moments and relatable emotions conveyed in a symphonic way. Abel demonstrates his dedication as an artist, knowledge as a seasoned musician, and vulnerability as an individual. With production from Sam K, Elson Barbosa, AMG, and Bezzie and features including Swiss, Little Torment, K Koke, and Papi  'Fall To Rise' is set to be released on the 2nd of October 2020 and will be available on all major digital streaming platforms.
"You only live once but if you do it right, once is enough"