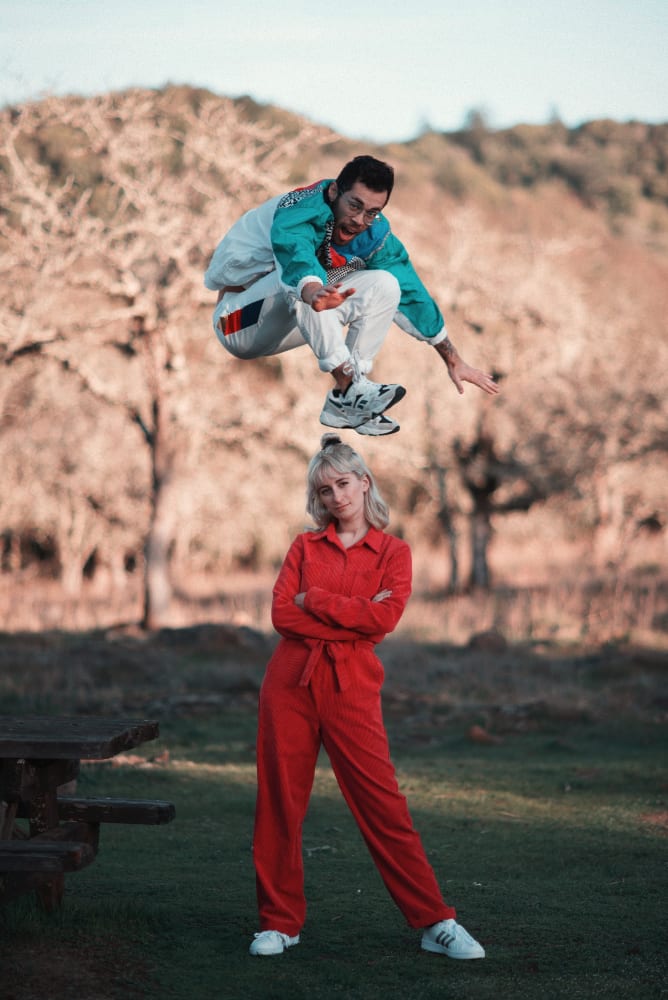 Acclaimed Synthwave Collaborative Duo PRXZM releases 'Slow Motion' Single
Rising electro-pop duo PRXZM release their latest single, 'Slow Motion' independently on the 28th of August. The single was premiered via CLASH Magazine. The pair has already seen significant support, with features in the likes of Billboard, Your EDM, Dancing Astronaut, Earmilk and  Magnetic Magazine, to name a few and are known for collaborating with the likes of Virtual Riot, Wuki, Borgore, and MitiS. PRXZM has toured the US multiple times, finding themselves sharing the stage with some of the biggest names in electronic music; Marshmello, Illenium, Hermitude and Jai Wolf to name a few. The duo has received radio play from SiriusXM weekly shows hosted by both The Chainsmokers and Martin Garrix, and found themselves within the Top Five songs on the US Viral 50 Spotify Chart with their original song, 'Haze'. On Youtube, PRXZM have been featured on MrSuicideSheep, DubstepGutter, MrRevillz, AirwaveMusicTV and MrDeepSense, contributing to their play count of 30 million across streaming platforms.
Nick Ortega and Emma Maidenberg met during college in Indiana, and have since made their way to the West Coast; Nick in Los Angeles and Emma in San Francisco. They find inspiration from artists across the genre spectrum, including classics like Bruce Springsteen, Madonna and MGMT. Their own sound draws parallels to the likes of CHVRCHES, Porter Robinson and Taylor Swift. 
Awash with sparkling synths, 'Slow Motion' radiates a gentle retro energy. Layering airy soundscapes with cool, silky vocals, PRXZM takes a simple yet effective approach with this release. 
PRXZM on the concept behind the single, "There is no question that this summer is one for the outdoors. "Slow Motion" is an ode to the Northern California beaches where it was written. The production is heavily influenced by the warm tones of cassette tapes and the iconic, synthesized drums from the 80s."