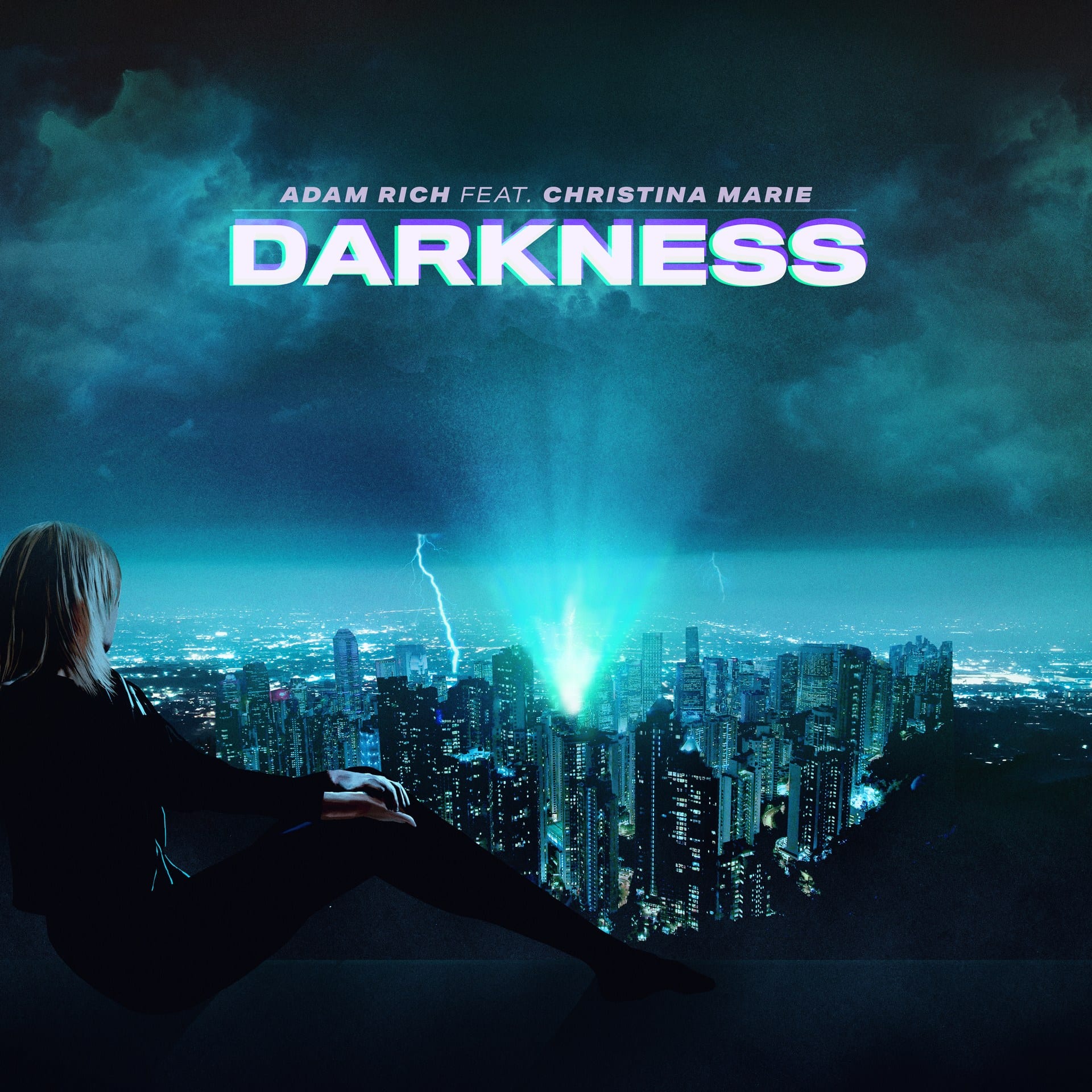 Adam Rich – Darkness ft Christina Marie
Adam Rich delivers a progressive house anthem with his track, 'Darkness', featuring Christina Marie's powerful vocals. Christina's emotional vocals capture attention right away while being accompanied by beautiful chords that play throughout the song. The track builds with a catchy melody and euphoric sound that will have listeners playing this tune on repeat for a long time.
Adam Rich, a lifelong Chicago-native, is no stranger to the ebbs and flows of the music scene. Although he has always been a general fan of music, it wasn't until later in life that he realized he wanted to inspire and create himself. Not unlike many other producers, Adam realized that he wanted to be the one that controlled playlists at most parties – which ultimately led to his launch into the DJ and production world.
Rich defines his productions as "very chord heavy with catchy melodies, big vocals, and high-energy drops." This is evident in both the Coldplay and Blink 182 bootlegs he produced, which gained support from various dance music blogs, producers, and DJs.
It's impossible to truly understand Adam Rich without experiencing one of his live-sets, however, since this is where he truly brings the heat. This is mostly due to his never ending determination to create unique edits solely for performances. He finds himself constantly introducing the crowd to tracks that you wouldn't hear on the radio, bringing a completely original flavor to the table.
Adam Rich is destined to become a household name in the near future. With well-honed DJ skills and a ceaseless work ethic in the studio, expect to see big things from the Chicago beat maker.
Follow Adam Rich
https://www.instagram.com/adamrichdj/
https://www.facebook.com/AdamRichDJ/
Tweets by AdamRichDJ