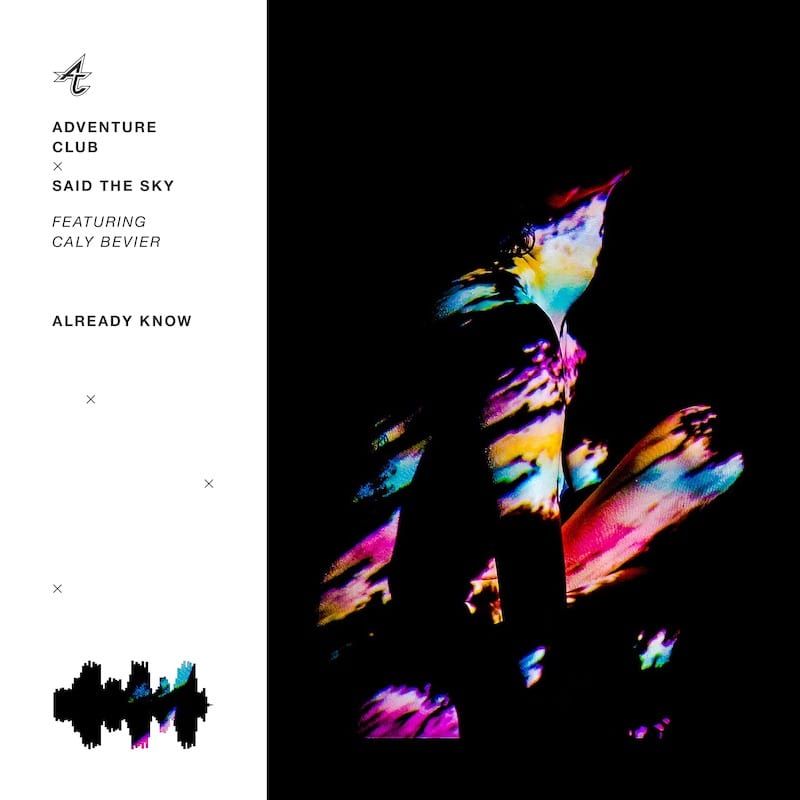 Adventure Club and Said The Sky Team Up For New Single "Already Know" Feat. Caly Bevier
Adventure Club are having a massive 2019 releasing a wealth of collaborative singles including "Next Life" with Krewella and Crankdat as well as "Life Long After Death" with Quix and badxchannels. Continuing their set of smash releases, the Canadian duo are back for a new track with Said The Sky "Already Know" feat. Caly Bevier out Friday, August 23rd on Ultra Records.
With a perfect blend of production styles, the single features the emotive flare of Said The Sky mixed with Adventure Club's roaring bass drums and heavy hitting basslines. Caly Bevier lends her atmospheric vocals to the track and brings a soul stirring emotional feel to "Already Know". The trio have been teasing the single in festival sets and performances around the globe this year and will be the first collaboration Adventure Club and Said The Sky have released thus far.
This past year, Adventure Club have toured across the US on a sold-out 37 date tour, released the 10th edition of their Superheroes Anonymous mix, debuted hit releases "Next Life", "Life Long After Death" and a remix of "AOSOON". With numerous achievements under their belts, electronic duo Adventure Club – made up of Leighton James and Christian Srigley – have built an empire within the electronic dance community. They have graced the stages of some of the world's largest music festivals, crafted top 40 hits "Crash", "Wonder" and their most popular dubstep remix to date, "Crave You" by Flight Facilities -amassing over 34 million streams on SoundCloud – and released their first full-length album, Red //Blue, which went #1 on Dance and Electronic charts in North America. The duo remixed "Undercover" by Kehlani, which accredited them a Grammy nomination in 2018 for "Best Remixed Recording".
For Said The Sky, playing piano and various instruments have come naturally to him since he was 8. Colorado native Trevor Christensen has continued to push forward with a fresh perspective on music. Pairing a refined ear for melodies, emotive composition and years of technical training, Said The Sky has consistently reminded the world that past the mental confines of electronic dance music sits the prospect of making beautiful and moving music for the masses.
"Already Know" with Adventure Club and Said The Sky feat. Caly Bevier is out everywhere Friday!