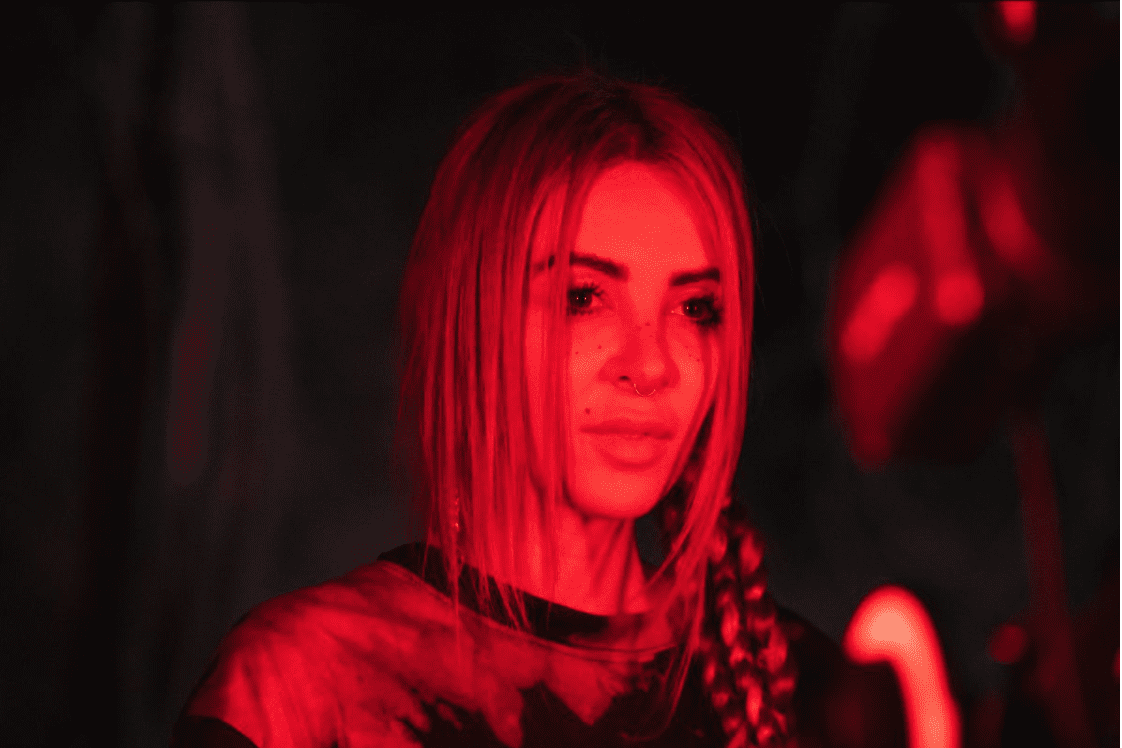 Alison Wonderland shares brand new single 'Bad Things'
Alison Wonderland today shares her brand new single 'Bad Things' – a deeply personal song penned by the Australian artist/producer about "confronting your demons and dealing with them".
The song was first heard in live form during Alison's performance for this year's Lollapalooza festival. It features a bruised string section circling an ear-worming vocal, ahead of a tough and blissful drop and shows Alison's expert handle on light and shade, hallmarks of the very best electronic music.
'Bad Things' is Alison Wonderland's first new music since her combined releases topped 500 million combined streams at the close of 2019. Alongside writing, recording and producing furiously from lockdown, 2020 has been far from a write-off for Alison. She created a five star sanctuary in Animal Crossing, talked paranormal stuff with Loserfruit on Twitch, did a number of acclaimed sets from lockdown eg Digital Mirage + Lollapalooza, continued producing her globally broadcast radio show Radio Wonderland plus started a side hustle as a Youtuber.
'Bad Things' is the first taste of what will become Alison Wonderland's third LP (planned for 2021).
ABOUT ALISON WONDERLAND
Since emerging in 2009, Alison Wonderland's sound has quietly inched towards mainstream ubiquity as the sonic sorceress received the "Highest Female DJ Billing Ever at Coachella," captured #1 on the Billboard Top Dance/Electronic Albums Chart twice consecutively (debut album 'Run' and sophomore album 'Awake), headlined sold out arenas around the globe plus headlined stages at the biggest festivals in the world, and clocked upwards of 500 million streams.
Grinding it out with regular night club sets around Australia and a series of remixes for everyone from Little Dragon to Justin Bieber, she ignited an international splash in 2015 with the full-length debut, Run. Not only did it reach gold status down under, but it earned a pair of nominations at the ARIA Awards. Arriving with a bang, she made her live introduction stateside at Coachella. Fast forward to 2017, she achieved the "Best New Artist" honor at the first-ever Electronic Dance Music Awards, while her remix of Dua Lipa's "New Rules" soared to #1 on the Billboard Dance Charts.
Alison's 2018 sophomore effort, Awake, levelled up every element. She joined forces with an all-star cast of collaborators such as Joel Little [Lorde], Illangelo [The Weeknd], Party Favor [Mad Decent], and longtime cohort Lido. She teamed up with innovators including Chief Keef on "Dreamy Dragon" and Trippie Redd on "High." The record became the multi-talented phenomenon's second straight #1 bow on the Billboard Top Dance/Electronic Albums Chart as "Church" leapt past the 14 million-mark on Spotify in a few months' time, leading her to become Billboard Dance's 'Breakout Artist of 2018' and the magazine's 2019 Dance Issue cover star.
In 2019, between headline slots at festivals around the world, Alison also played her own headline concerts which sold over 100,000 tickets globally – most recently selling out two acclaimed shows at the Red Rocks Amphitheatre in Colorado (filmed in multi-camera 4K VR) in addition to producing and self-promoting her own worldwide 'Wonderland Warehouse Project' tour.
Simultaneously, Alison's Radio Wonderland show clocked 5 million-plus iTunes downloads as well as broadcasting to over 20 countries and featuring prominently on the Sirius XM channel Diplo's Revolution