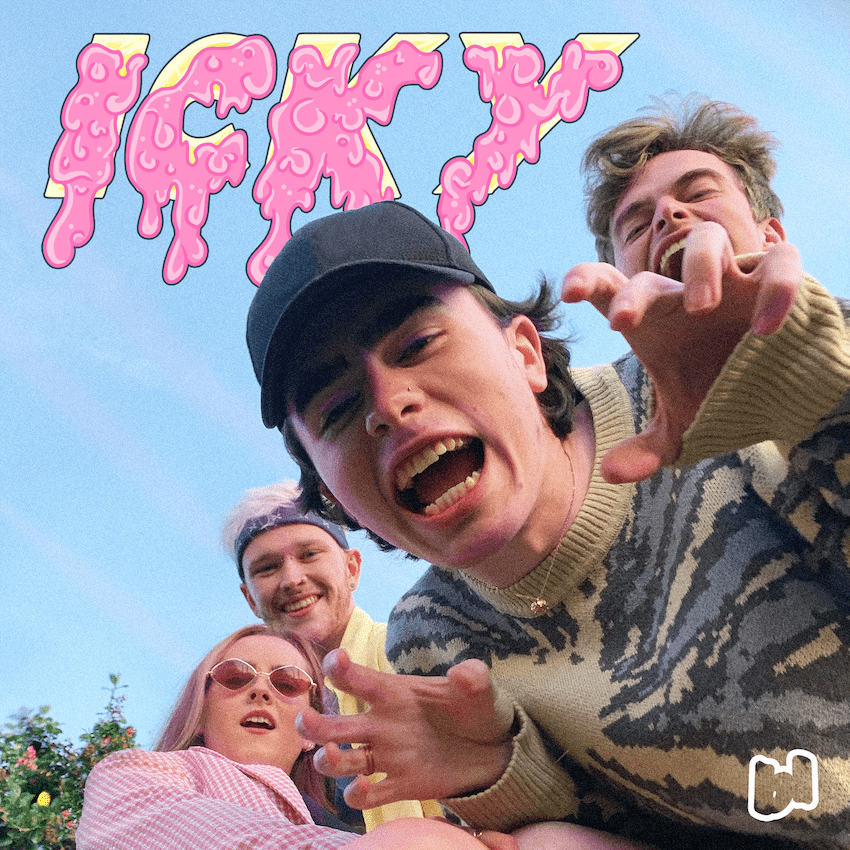 Babylamb release single Icky
Irish pop four-piece Babylamb showcase their electrifying songwriting on their anthemic new single "Icky".
Dismantling cliches and pushing boundaries with each intoxicating synth, "Icky" is a playfully nostalgic and undeniably honest slab of electro-pop. From the track's chunky guitar lines to its floor-filling melodies, all the way to the dance-ready, transcendent chorus – Babylamb weave their colourful, eclectic signature style throughout.
Radiating with a coy playfulness as lead vocalist Tobias Barry recalls the distant memories of drunken kisses and regrets, "Icky" is a heartfelt, adventurous ode to breaking the rules.
"Writing 'Icky' was like an attempted astral-projection. Smooching a stranger at a party is a righteous little act of living that Babylamb have been missing and mourning", Tobias explains. "You're screwed up, out of control, nauseous and you miss it like crazy. In 'Icky', we're not quite ready to touch hearts, but to touch at all would be a good start".
Following the success of 2019 track "Bodyright", Babylamb have quickly garnered support from critics and fans alike, especially in their homeland of Ireland. "Icky" is another important milestone in the group's ever evolving musical journey.