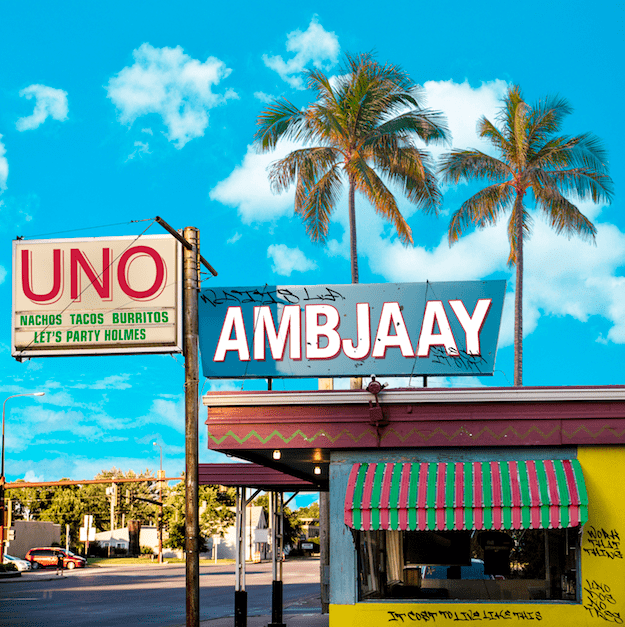 ambjaay Shares music video for 'UNO'
Pronounced AM-BEE-JAY, this 19-year-old rapper's breakout record has become the latest to take over video platform Tik-Tok, fast-tracking him to stardom and gaining co-signs by Drake, Tyga, Meek Mill, Kehlani & Wiz Khalifa along the way. 
Spiralling upwards daily of 65 million streams and 30 million YouTube views, 'UNO' has featured on 25+ Spotify Viral Charts around the world, has breached Global and US Shazam charts already and now even features widely across UK national radio with stations such as BBC Radio 1Xtra A-listing it, becoming one of the most recognisable fun hits of the summer.
The Los Angeles-native released his debut EP 'It Cost To Live Like This' at the top of this year, which gained traction in high schools across LA. From the EP, his exciting single "UNO" has organically taken on a life of its own. The songs catchy mix of English and Spanish lyrics, and infectious beat are hard to miss and has become THE party anthem amongst teenagers worldwide, particularly on Tik Tok where it has been used over 3M+ times – "UNO, DOS, NO TRES" is becoming one of the most popular soundbites on the platform.
"In the video itself, Ambjaay flips the recognizable "parents go away so let's throw a house party" trope by setting it in a Tacos Mexico restaurant that becomes an after-hours club when his boss goes home. Once he finishes the necessary disapproval, even the restaurant's owner throws on a hat and grabs a couple styrofoam cups because of the drums' weightless pull. It's the kind of rhythm that necessitates movement even if that's not really your thing." – Billboard