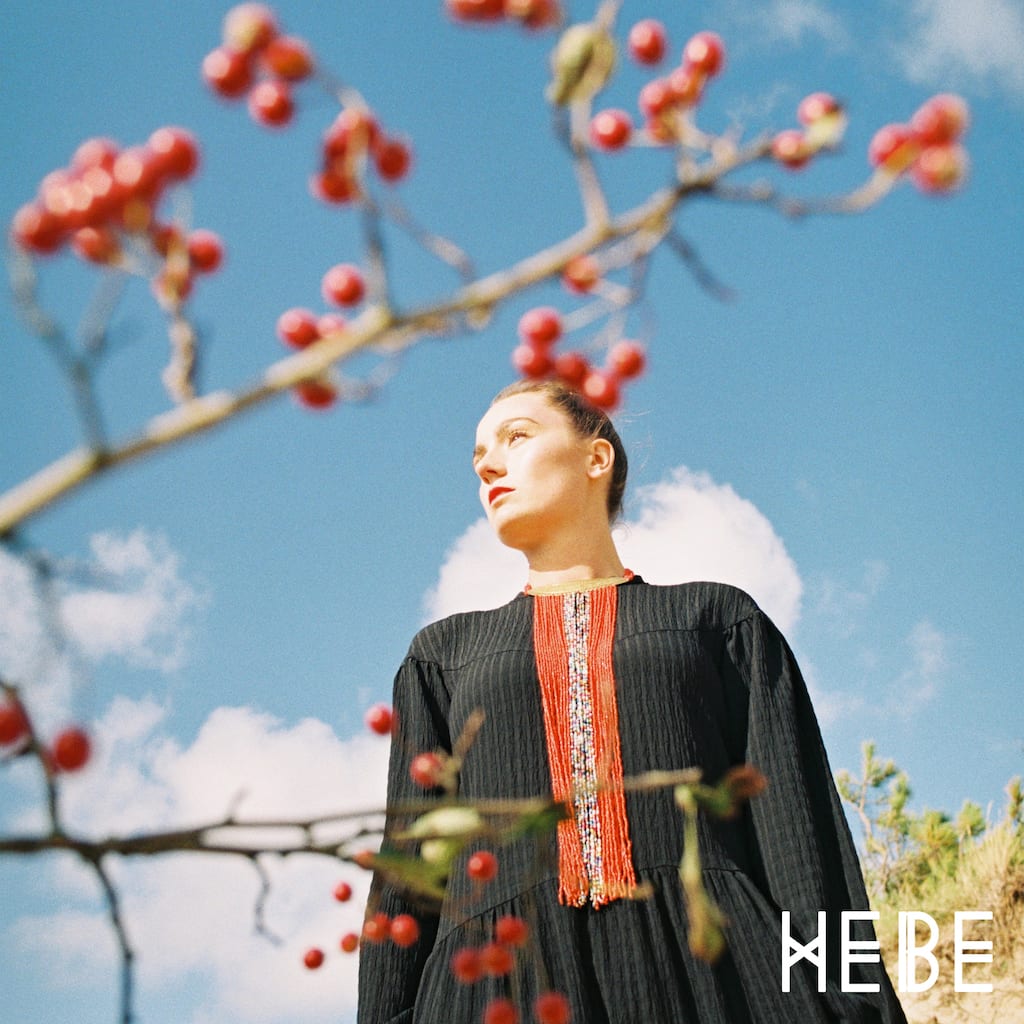 Amsterdam riser HEBE shows her vulnerabilities with new single 'Out of Sight'
Amsterdam riser HEBE shows her vulnerabilities with 'Out of Sight', a new slice of organic soul-influenced electronic-pop, out now as an independent release via Kartel.
Lifted from her forthcoming debut album, 'Cards On The Table', planned for release in late 2020, 'Out of Sight' is "an open question about love and if it can survive long distances", HEBE says about the song. Inspired by the long-distance relationship with her boyfriend, the lyrics perfectly capture the fear of uncertainty that comes with physical separation.
"I regularly travel between The Netherlands and Uganda to visit my boyfriend who lives in Kampala. Before we started this adventure, all these questions and insecurities came over me. I was afraid to express my thoughts, fears and expectations, so I wrote down all I wanted to say and that became 'Out of Sight'".
Hailing from Amsterdam, the talented artist has been collaborating with some of the Netherlands' finest musicians, including award-winning producer/mixer Huub Reijnders, drummer Martijn Bosman, pianist and vocalist Ruben Hein, who all contributed to the harmonious contrast of warm, catchy vocals set to pulsating electro-pop drums and synths of her upcoming album.
Following up on last year's 'Hunting Me', which saw support from Clash Magazine, among others,  'Out of Sight' is a strong addition to the singer and songwriter previous EPs, 'The Beginning' and the internationally acclaimed 'Tell Me', which have garnered upwards of a million streams on Spotify and have seen the support of international tastemakers including Impose Magazine, Noctis Magazine, Earmilk, Vice and Music Week, as well as airplay from Hoxton Radio, Fubar Radio and Reprezent Radio. This early international approval culminated in HEBE performing at the prestigious Metropolis Studios and at London's renowned Camden Assembly, whilst back in her own country, HEBE has already performed on national TV and radio shows.
The soul-laden, electronica-nuanced jam is a romantic journey; a song about the beauty and vulnerability of being in love, in which HEBE's sincere vocals sway like the tears that will dry when you realise that love won't die. 'Out of Sight' is an entrancing cut, one which shows the talented artist's lyrical insight and points to the further reaches of her promise.