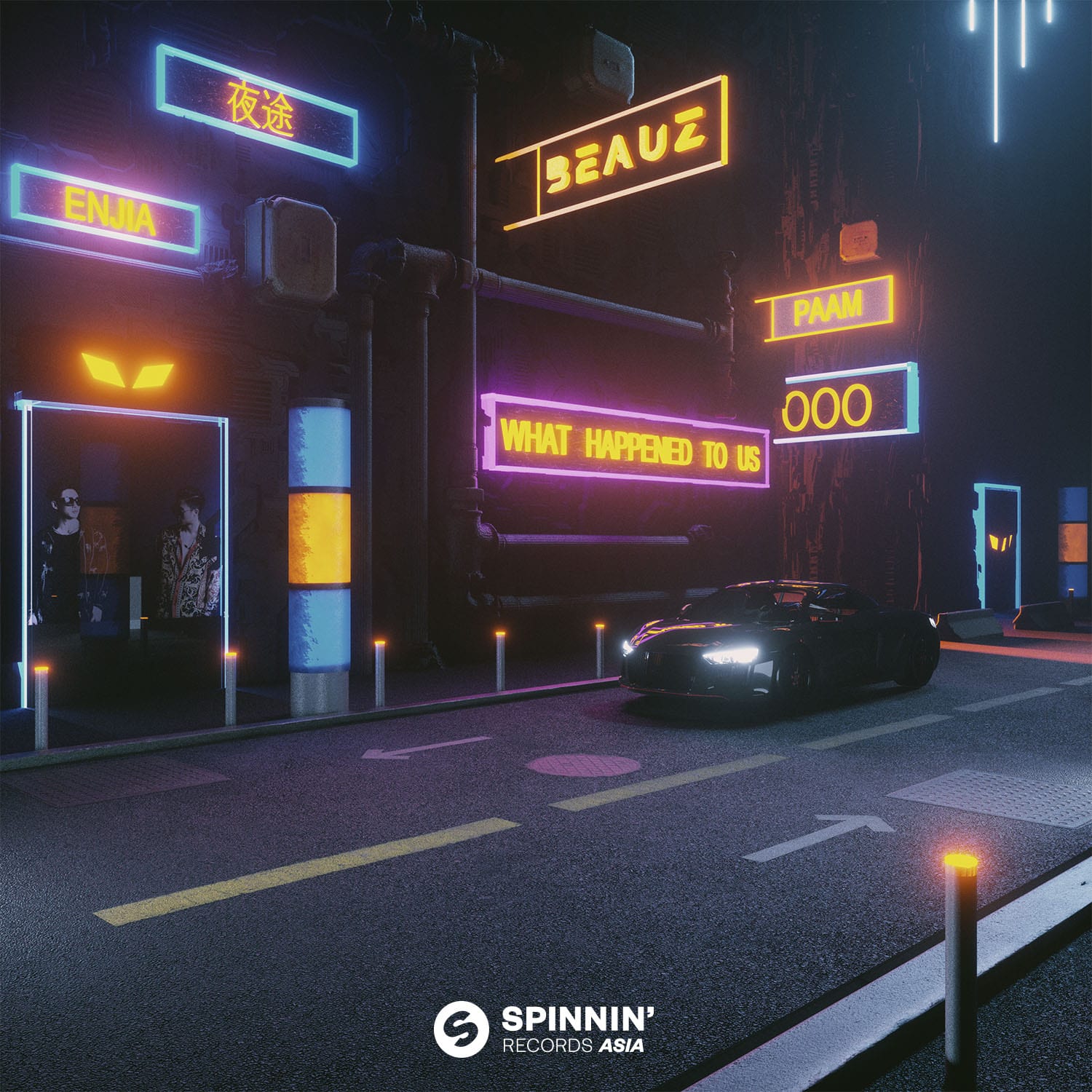 An outpouring of light-hearted energy, American duo BEAUZ delight with 'OOO'
An effortless, amalgam of culture and sound, characterises BEAUZ latest track 'OOO'. The formidable American duo, and brothers, defy and excel societal boundaries with a signature that is grounded in future bounce. Released on Spinnin' Records Asia, 'OOO' encapsulates a free-spirited, experimental take on dance music.
"OOO, without a question, is one of those songs that stands out to us as something that's entirely different, unique but at the same time overwhelmingly nostalgic. We broke almost every unwritten rule of EDM as we pioneered Psy Pop and we intend to break some more grounds this time by releasing a Chinese version of the song alongside the English one. 808 bass with house kick at 150 bpm and a Chinese vocal – you can't get more 21st century than that. We are proud to be the first artists to put Chinese dance records out on Spinnin' Records, and we sure won't be the last. 2020 is the year for healing. With all the tensions and conflicts going on, we hope that we can bridge the gap between the East and the West starting with our music." explains BEAUZ
About 'OOO'
After their genre-bending release 'Count The Hours' — that kicked off BEAUZ's first international tour in Asia — the brothers solidified their presence on the Asian dance scene. Now, returning with 'OOO', an exploratory piece that is a delight to the ears. Choppy beats fizz and build rapidly while soft vocals bounce over eclectic beats, whereby the pair display a knack for productional innovation. Drawing to a close, the track retreats to a lighter space of elegant and delicate piano chords.
About BEAUZ
Bernie and Johan, also known as rising star DJ duo BEAUZ, have paved their way to the top with a heavy dose of hustle. With no musical background or connections, the brothers are living proof that hard work outweighs talent. At the heart of their mission has always been to exceed the cultural boundaries they felt from growing up in a traditional Asian family. Breaking out onto the music scene, the two have most certainly broken the mould.
In 2018 BEAUZ released their hit single. 'HideandSeek' which rose to #1 on the iTunes Dance Chart. The duo became a viral remix powerhouse on YouTube, solidifying their position as a favourite among acclaimed music tastemakers worldwide. They soon caught the attention from aspirational artists, landing them multiple official remixes. Most notably, their remix of 'Happy Now' has become a staple in Zedd's DJ sets.
2019, however, was the gamechanger. After multiple releases including 'Crazy' on NCS, the brothers released 'Sayonara' with Universal, marking a new era for the duo. Shortly after, followed 'Count The Hours' with Armada, kicking off BEAUZ's first international tour covering North America and Asia. Chic and captivating melodies, a relentless work ethic, and dedicated spirit is what makes BEAUZ one of the most exciting names in the industry today.