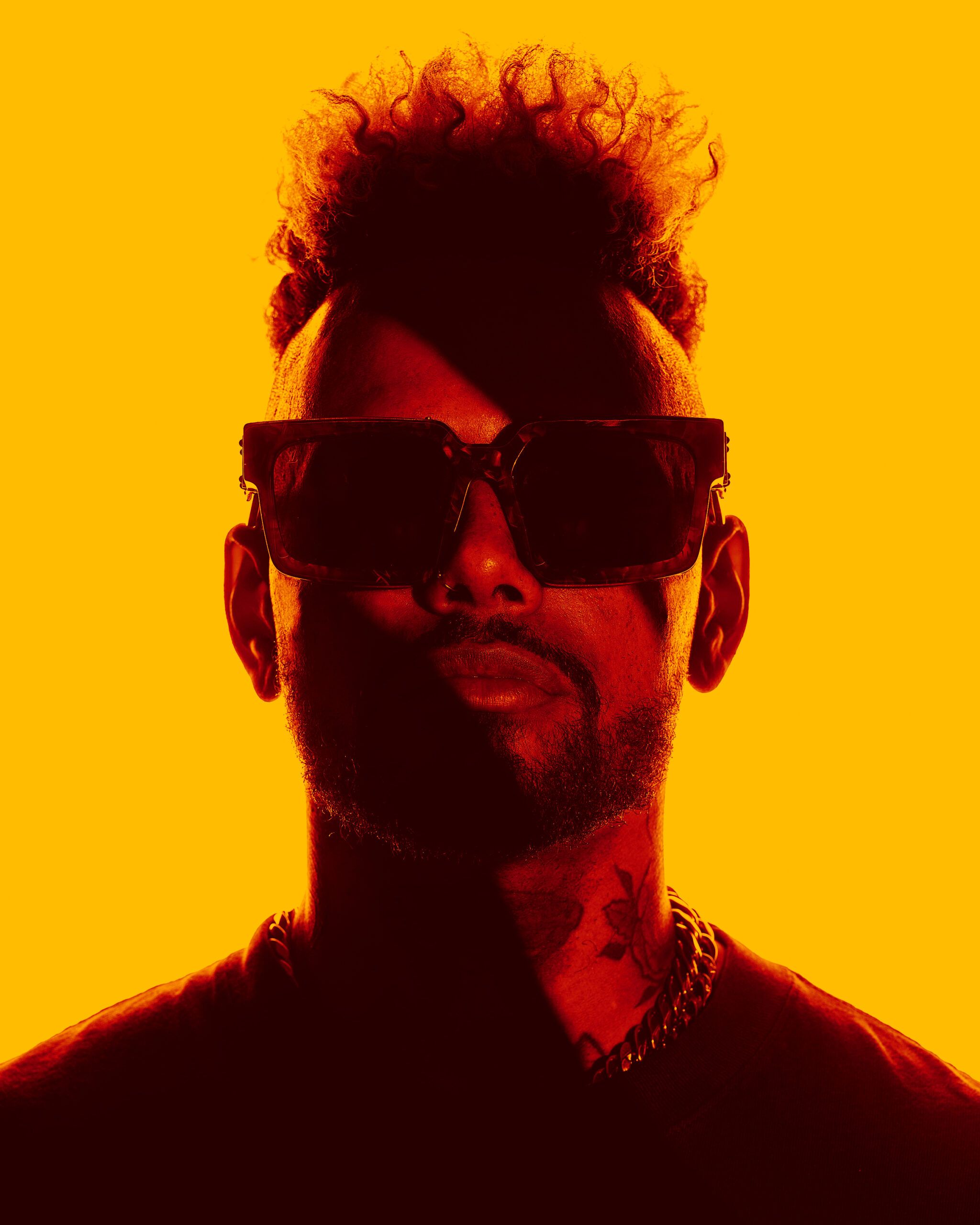 Apollo Xo Talks About His Story, His Background And His Career So Far In Exclusive Interview
Chicago-based DJ and music producer Apollo Xo is a name to remember. His impressive DJ skills, as well as, his non-conforming, genre-blending and outstanding sound that has headlined top venues across the US, sharing the stage with VIP names like Diplo, DJ Snake or Kaskade, underground after-parties or high-profile celebrity events; this DJ has done it all, and now, he is ready to unleash fresh hard-hitting bangers that showcase his talent, wide-raged influences and his mighty sound. 
Now, we invited Apollo Xo to tell us more about himself, his background and his career so far. 

Hello Apollo Xo, how are you? 
I'm doing well, I'm getting back into the groove of things, spending a lot of time finishing up tracks, getting ready for 2023 and excited for what the new year is going to bring my & my friends' way. 

Can you tell us more about yourself? Where are you from, what do you do? 
Sure thing, my name is Apollo and I'm a DJ/producer that goes by the stage name 'Apollo Xo', I'm based out of Chicago, IL (US) but originally from Michigan. I moved to Chicago in December of 2014 from Kalamazoo, MI to pursue my passion of making and playing music. Since then, I've done a lot of crazy events & parties. I originally started out as what a lot of people would refer to as an "Open-format" Dj and became a Celebrity DJ for a bit playing a lot of high-profile events and parties, until I decided to move away from that and focus on my own production and dance music. Over the past three years I've released tracks with the goal of blending genres and featuring artists on styles of tracks they've never been on. 

Who are your biggest musical influences? 
Ooof, I have a bunch. I've lived my whole life listening to different genres and styles of music so I have quite a bit. In no particular order I would say Timbaland: his choice of drum samples and the bounce he is able to add to his beats is insane, I'd pay a great deal of money to be a fly on the wall in the studio when he was showing artists like Jay Z, Ludacris and Nelly Furtado his beats for the first time. Second, I'd have to say Diplo; the amount of artists he's introduced dance music to and songs he's been a part of have changed electronic music. Third, I'd have to say Calvin Harris, nobody's done it better than Calvin, he's the "Goat" in my opinion and I'll die on that hill haha, he's created hits from Dance to Funk and gotten artists from all different genres to break out and make amazing art. Fourth, we have Gorgon City, I got into dance music later than most and 'Ready For Your Love' ft. MNEK was one of the first songs I fell in love with, they bend the genre of dance/house and do it with incredible taste and sound. I can't pick a solid fifth without feeling like I'm going to leave people out so I will say Matroda, Dom Dolla, TK Trill, Jax Jones and Vintage Culture. That's just production wise I have so many more, haha. 

How were you first introduced to music? How did you know this is what you wanted to do? 
I was first introduced to music through my grandmother when I was really young, Listening to Golden Oldies; Bobby Caldwell, Curties Mayfield, The Temptations etc. From there, music was always part of my life I was always listening to the radio and at the time I lived in Detroit, I fell in love with the way the DJ's mixed songs together, and around 7-8 years old I said "I want to be a DJ" just like every kid says they want to be a million different things when they're young and never gave it too much more thought, until I was in high school. In high school, we would have school dances and the DJ was always terrible so I asked one of my friends who was on the student council if I bought all the equipment, would they hire me and he said "yeah" so, I got my first DJ set up and started doing my school dances, from that point on, it started evolving and growing into different gigs & parties and I just started thinking like: "this is really what I love doing and would love to do this and play not only my music but other music people really love". 

How would you describe your sound? 
Haha, this is something I think about quite a bit actually, I make a wide range of genres and you can tell that I've made a track because a lot of my tunes tend to be heavy on the low-end side. So, if I had to pick three words it would be Deep, Dark & Dirty. But not dark in the sense of obscure, you could still frolic in a flower field to it, but more-so you would listen to it at night in a club/afters or work out to it. Deep as in, I use a lot of sounds and structure that you find in deep house (pads, synths, drums). And dirty as in you'll make the 'WTF is this" face also known as the "bass face". 

If someone wants to listen to your music, which track should they listen to first? 
Alright, so ideally, I'd love for you to listen to all these demos I have because I feel like I've grown quite a bit. But since we're talking currently released go: "Funktion", "Control", "Supernova", "Metamora" and "I'll Be There". I also have a ton of remixes I've done that you could find on my YouTube. 

What would you say is your biggest achievement so far? 
I would say, waking up every day and getting to make and play music for people is the number 1 achievement, and I know that might seem like a very "PR vanilla" answer but that's the truth. I would say, though, my second biggest achievement is 4 million streams on my Gorgon City 'Oxygen' remix. With Gorgon City being one of my influences, it's amazing to have that be one of my first remixes to blow up. 

Who would you like to collaborate with in the future? 
In no specific order: Vintage Culture, Dom Dolla, Dj Snake, Vitao, Alok, Sean Paul, INNA, Zhu, Joey Purp, Tems, DAVE, Wizkid, RAYE, Aura James, Au/Ra and Goodboys are just a few. The list is too long to type, though. 

Can you tell us a fun fact about yourself? 
I am madly obsessed with motorcycles, tattoos and martial arts. Between those 3 things and music that's pretty much my life, haha. Not sure if that's a fun fact, but I think those things are pretty fuckin' fun. There are only a select few things other than hitting the open road on a motorcycle and just seeing blue sky and feeling the wind. One thing that's comparable is getting a cool tattoo and the other is walking onto a mat or getting in a ring with another martial artist. 

What's next for Apollo Xo? 
Continuing to create and grow every day! I have a TON of tracks that I'd like to put out this year and share with you all. Releasing a remix every week and putting out both collaborations and personal originals pushing the boundaries and blending genres. Super excited to get these tunes out onto the dance floors as well, and see people jam.
Apollo Xo Online 
https://www.beatport.com/artist/apollo-xo/744665 
https://www.instagram.com/imwithapollo/