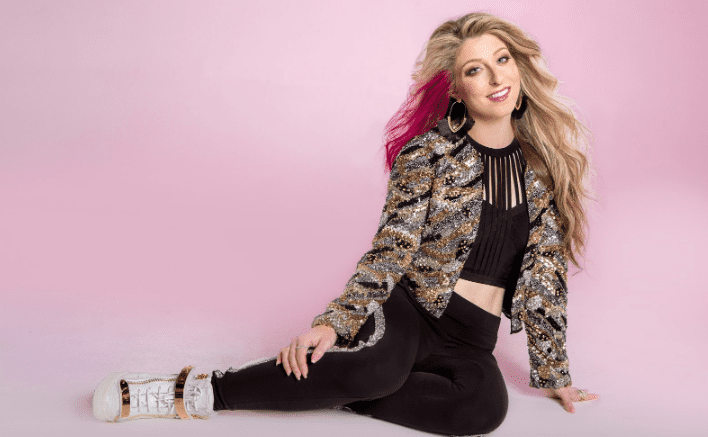 Ariel Rose drops 'Somebody Loves You'
Having spent the majority of her life creating a name for herself in the live music scene of Miami, Florida, award-winning artist Ariel Rose now looks to release her nostalgic and inspirational offering 'Somebody Loves You' .
With its soaring production, coming from renowned producer Juan Francisco Parra, 'Somebody Loves You' sees the artist sweep her way through a sparkling yet sensual bed of lightly played piano and vibrant percussion to unveil a blisteringly heartfelt new release.
Speaking about her new song, she said, "'Somebody Loves You' is the hug you need when you feel overwhelmed, depressed or broken. With this song, I'm teaming up with the United Way in Miami to raise money for their Miami Pandemic Response Fund & will host an IG Live mini concert on May 22 at 5pm ET.  The music video was filmed in my home, and features clips of me performing while growing up, and my biggest inspiration, my father, accompanying me on the piano in my house. I wrote 'Somebody Loves You," when I asked myself, 'Why do I keep going?' At the end of the day, all we have left are the people who love us and the people we love. Right now, many people are at low points in their lives and everyone needs to know that no matter who you are, where you are, or what you're going through, somebody loves you."
Ariel Rose became an award-winning artist at the age of 15 with her song 'My Perfect Day' which won 1st place in the Pop Category in the Great American Song Contest. Her combined love for Latin multi-cultural sounds from her hometown, Miami FL, and her classically trained background, are what captured the attention of multi-Latin Grammy nominated producer Juan Vicente Zambrano who produced her first album 'Rhythms of Life'. Ariel Rose has already received praise and recognition for her work and cover videos from artists such as Gente de Zona, CNCO, Alejandro Sanz and El Cata. She's shared and opened the stage for prominent artists such as Bruce Springsteen for private events and galas, and has performed for the Latin Grammy Street Party in New York. Ariel was a finalist in the 'Sing Like Gloria' contest held by Gloria and Emilio Estefan and was also a finalist in the Ultimate Miami Voice Competition.
Additional career highlights include being the lead vocalist in the National Tour of Cirque Dreams "Holidaze"; Official Anthem Singer for the Florida Panthers Hockey Team; and performing the National Anthem for pro sports teams including the Miami Marlins, Miami Heat and Miami Dolphins.
FACEBOOK | INSTAGRAM | TWITTER | YOUTUBE | WEBSITE