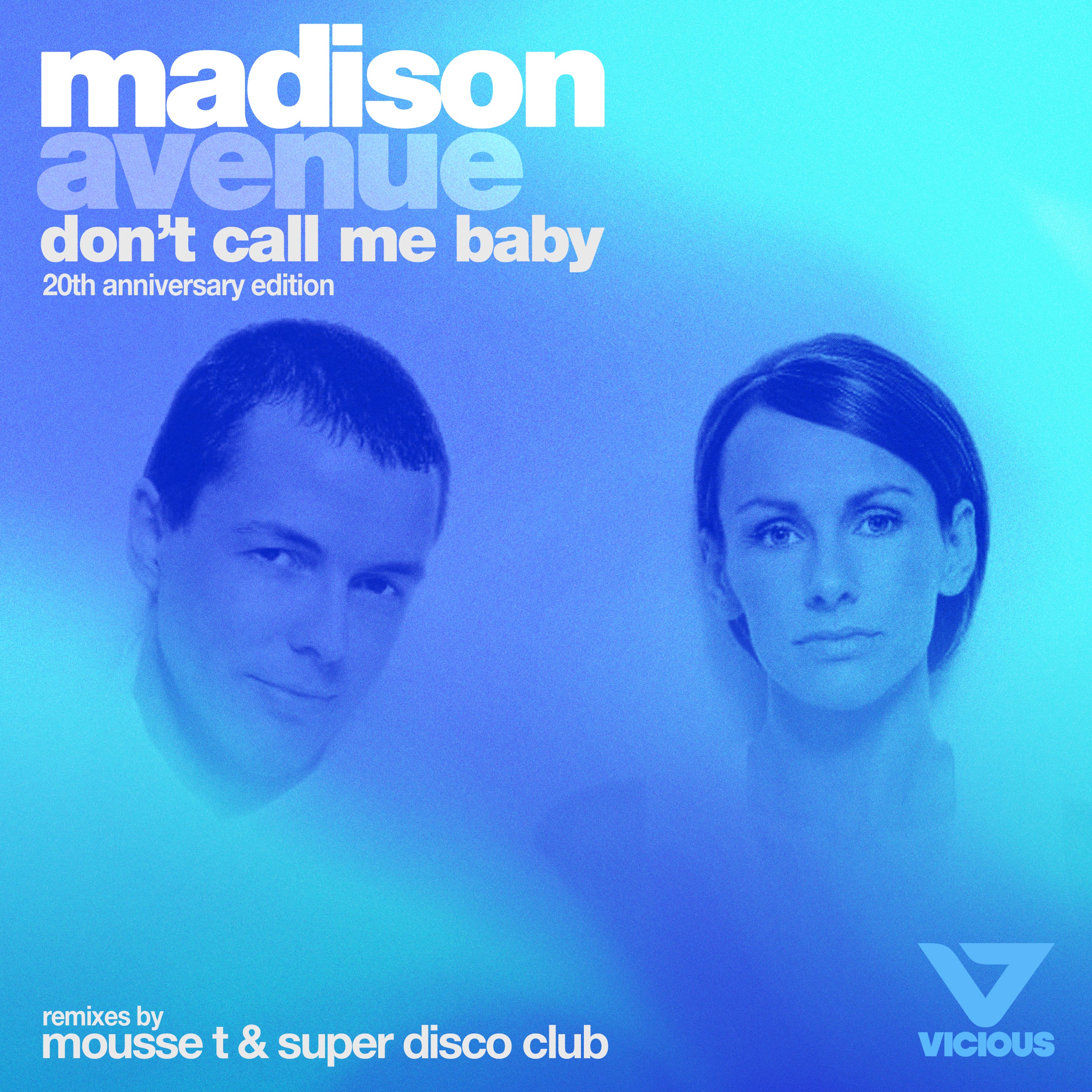 Australian Club Anthem 'Don't Call Me Baby' Returns To Dominate Global Dancefloors
They often say, things mature with age… but when it comes to House music, a solid tune remains as fresh and vibrant as it first did upon its original release. Now returning to centre stage, Australian outfit Madison Avenue's classic weaves its magic 20 years on, coming complete with a new round of remixes from Andy Van under a new moniker Super Disco Club and German Producer, Mousse T.
Pivotal clubbing moments are generated from the combination of perfect setting, timing and the ideal track, curated by the DJ leading the experience. So a track of this calibre and song writing agility, instantly evokes dancefloor action, reminding us of the unadulterated freedom that defines our generation of music lovers. From the second the iconic bassline and succinct vocal echo from the soundsystem, crowds are harnessed by the energy it creates.
2019 has been recognised as a benchmark year for the industry, as the health of the scene, releases and events continue to thrive. With a cheeky nod back, we are finally moving forward with a respective yet modernist approach to what entertains us en masse. With this becoming the template for producers and labels, classic records are often left in the dust, eroding their past success and awaiting their auspicious airplay at the right time as the digital generation takes hold.
Thankfully for us labels such as Vicious Recordings know the perfect moment to remind us of great records. Supported by the electronic scene that harbours enthusiastic clubbers, DJs and collectors that relish in these finds, constantly encouraged by heightened online awareness and the occasional crate digging to rediscover a long lost gem. For us, it only seems like yesterday this neo-pop crossover record was initially released and now it finally returns reworked to engage its core club roots, forging a newfound credibility whilst engaging a whole new audience worldwide.
Marking the 20th anniversary of the UK Number 1 track, this song is destined to impact once again so we strongly suggest you turn it up and remind yourself that dancing and singing are an obvious key to the cupboard of youth. A full release is scheduled for November 15th, with a second round of underground remixes rumoured to be due early on in 2020.
Quote from Vicious Recordings Manager, John Course:
"There are very few lyrics than can define an era of vocal house more so than Madison Avenue's iconic "Don't Call Me Baby". The monumental smash hit of the late 90's dominated clubs worldwide and catapulted the Australian duo into superstardom scoring top club and pop chart positions in UK, Europe, U.S and New Zealand. We're excited to bring this massive track back to the musical landscape, serving up a song that will continue to expand clubs and DJ sets for many more years to come."
More Info
https://www.instagram.com/madisonavenueofficial/
https://www.facebook.com/madisonavenueofficial