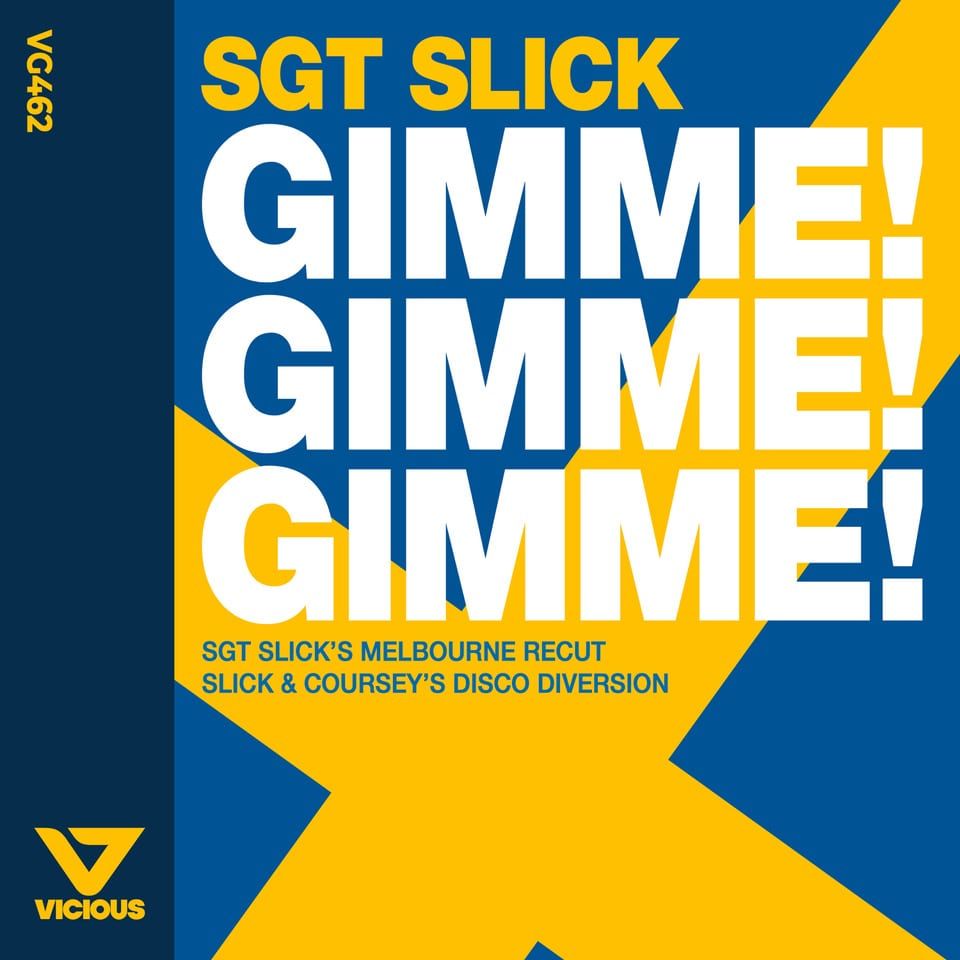 Australia's Sgt. Slick Delivers A Disco Diamond That's Cutting Through Clubland
The recipe for success doesn't always include writing a piece of music from scratch. For some, the art lies within taking a recognisable hook and reworking it to create a dance floor frenzy. Recently taking a tongue in cheek approach to reigniting clubland, Sgt Slick turned around in a masterful mix of epic proportion that is widely featuring in a mix of DJ sets, surprisingly it's being rinsed by some incredibly credible underground DJ's wanting to enthuse an instant vibe, across to mainstream radio whilst inciting some major chart action along the way. 
Starting off as a bootleg, this killer tune has been creating major dance floor movements over the past few months and is prepared for full release. Love or loathe it, this hook is unstoppable and instantly recognisable as it seeds its way out of the sound system. We've already witnessed the likes of Folamour and Dimitri From Paris dropping unique versions, Disco monster Glitterbox, Boiler Room, Resident Advisor and major festivals are all being torn up by this track in its many guises. 
For the Vicious Recordings team, it made perfect sense to embellish a hook from one of the worlds greatest selling acts and return with a definitive clubland interpretation that instantly erupts into a memorable moment. With the likes of the influential and innovative DJ's like Joey Negro and Greg Wilson all noting the impact of Abba's production prowess, it's easy to see the lasting mark they've added to disco and pre-house scene. It would be madness to leave this resigned to the past without bringing it firmly into the present as we're reminded clubbing doesn't always need to be highbrow and serious. 
With major plays coming in from Beyond The Valley and Gaytimes Festivals through to profile clubs and events across the world, the demand can barely be serviced be download providers…. Dropbox actually marking a warning following the meteoric activity it first created. Taking on a firm mix of reactions Gimme! Gimme! Gimme! peaking at consistent 9 &10's, firing up SPotify playlists and also garnering international radio play. Positioned within the top #1o in the Australian Club Chart's this track's going to be around for a long while yet. Listen up, buckle up and prepare for a serious Disco House ride ahead.
Buy/ Stream/ Download:
http://bit.ly/sgtslickgimme
More Info:
http://viciousrecordings.com/