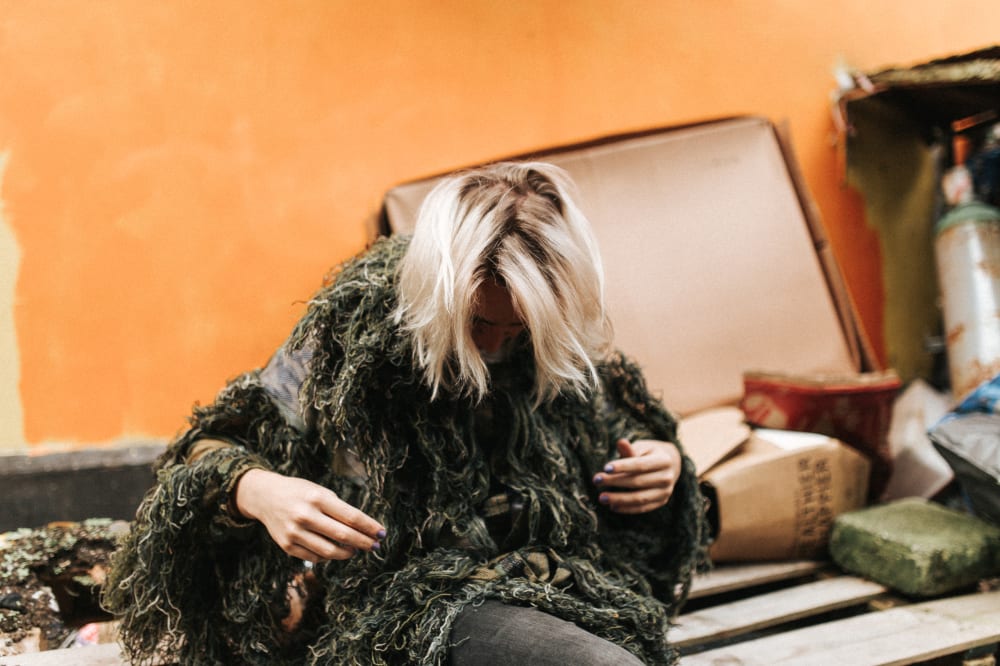 Avant-Garde Electro-Pop Musician MOGAN RELEASES GUTTER EP
UK-based musician MOGAN has released his debut EP: Gutter on 24 April via sinc(x) Records. The mixing and mastering of the album is done by fellow Cardiff-based maestro Minas (Hana2k, Luke RV and Dead Method). The EP has already garnered the attention from the likes of CLASH Magazine, VENTS Magazine, Music Week, and God Is In The TV Zine and received airplay from BBC Radio Wales' Adam Walton who referred to MOGAN as "one of the most significant new artists that I've played in recent times".
MOGAN, a Cardiff based musician, tackles subjects like politics, divorce, sexual identity and finding a sense of comfort in one's own weirdness. Closely linked with the DIY punk and Queer Punk communities, they like to explore the underground music scenes within their surrounding areas. MOGAN's live performances are eerily captivating as they marry their unique brand of techno-goth-punk with freakish movements and outlandish costumes. MOGAN has performed live in several venues and events including The Swansea Fringe Festival as part of The Demimonde line-up – an inclusive LGBTQ+ event and with The Forte Project in Cardiff. They have also played for events curated by Safe Gigs For Women and with the Cardiff DIY punk collective Hotel De Marl. 
With unusual tastes comes some unusual inspirations. MOGAN finds the works of Bjork, Liars, Peaches, Dirty Beaches and  Broadcast to be influential. Their own sound runs along the same lines as that of Sophie, Arca and The Knife.
MOGAN not only challenges traditional gender norms but traditional pop soundscapes with his latest EP. Taking an occasional harsh and other times romantic approach to music production, the producer excels at the discomforting warm embrace. It's recommended that the listener takes their time getting to know is EP, as they would a friend or lover. Each of the delicate nuances won't be immediately clear, providing a slow and sensual reveal over multiple plays, drawing the listener in and keeping them captivated. 
MOGAN unintentionally starred in the music video for 'Hireth' after the two actors who were due to star in it were stranded in the flooding in Wales. But – keeping their face covered and persuading the cinematographer Patrick Bethell to also step out from behind the camera they created a dark, twisted depiction of the song. The delicate use of colours appearing sporadically highlights the strangeness of bringing an internal battle to the external world.
Sharing a bit about the deeper concept behind the EP, MOGAN tells us, "I poured a lot of negative emotions into the writing of this EP. Anger, confusion, shame and embarrassment  – all things that we consider damaging or harmful. This is where the title came from because the EP felt like an appropriate place to spill that kind of shit into."