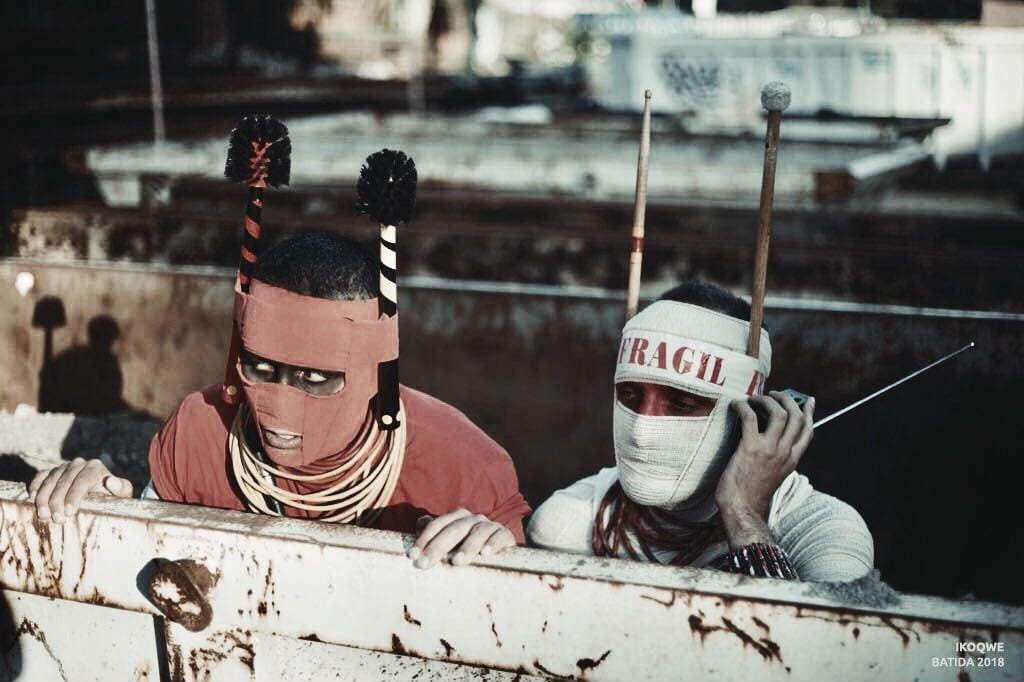 BATIDA apresenta IKOQWE 'VaiVai'
For those who like to translate everything into simple equations:
Batida is Pedro Coquenão. Here he creates and presents a whole new work called:
IKOQWE =
Ikonoklasta (Iconoclast) a rapper who became an iconic activist known as Luaty Beirão +
Pedro Coquenão, who has been into music, dance, visual, plastic and radio arts under the Batida alias.
BBC 6 Music's Gilles Peterson explains, "There's certain types of music that come out of Portugal. All of this is sort of linked together for me by this one producer who goes by the name of Batida. It's just on another level in terms of how he presents his show, how he approaches his music making, whether he is DJing or performing live, or adding visuals, philosophically just how he goes about his business."
Debut IKOQWE single 'VaiVai' is a vibrant bass loaded afrobeat track that tantalizes the senses with a non-stop array of sounds and a heavy groove.  Taking root from Angola, Portugal, it's impossible to not get sucked into the layered shuffling backdrop of beats and organic percussion peppered with computer-game style blips and bleeps.